Jungle Treks
Our tours are specially graded in order to suit all abilities and are led by professional, seasoned guides. On our treks you will see some amazing wildlife, hill tribes and villages. You will also have opportunities to swim in some stunning waterfalls and rivers.
What has been seen on our treks:
Asian black bear and leopards are indigenous to these regions. Dhole (Asian wild dog) jungle cats, deer, gazelles, otters, wild pigs, wild water buffalo, East Asian porcupines, eagles, vultures, bluebirds, bee-eaters, egrets, bats, parrots, parakeets and other tropical birds are often spotted on our Cambodia treks.
Where do we trek to?
Ratanakiri in the Virachey National Park
Cardamom Mountains
*Treks run from 1 to 5 days and can be longer according to your desires
Recommended Itineraries:
Wildlife & Adventure Tour of Cambodia, Explore Cambodia, Discover Cambodia's Wild Side
Looking for alternative Walking or Trekking Holidays: Walking, Trekking & Running Holidays
Dolphin Watching Boat Trips & Kayaking Adventures
Wildlife lovers shouldn't miss the chance to see the incredibly rare Irrawaddy Dolphins residing in the Dolphin pool of Kampi. The pool is located just 15km north of Kratie and you can either choose to board a local fishermen's boats or kayak your way to the pool yourself.
We are able to offer two fabulous Kayaking adventures that both last half a day.
Kayaking Dolphin Adventure: Paddle through islands, flooded forest and the Kampi Irrawaddy dolphin pool
Kayaking River Adventure: Paddle down the magical Te River and get back to nature and meet the riverside locals
Recommended Itineraries:
Wildlife & Adventure Tour of Cambodia, Cambodia Elephant Adventure, Discover Cambodia's Wild Side
Yaek Lom Volcanic Lake (Ban Lung)
No trip to Ratanakiri is complete without a trip to the stunning 700,000 year old crater lake, which is one of the top 10 most picturesque crater lakes in the world. Many locals visit the lake to relax or to enjoy a picnic. It is possible not only to walk around the entire lake, which takes around an hour, but also to swim in its cool waters.
Recommended Itineraries:
Wildlife & Adventure Tour of Cambodia, Discover Cambodia's Wild Side
Towns & Cities in Cambodia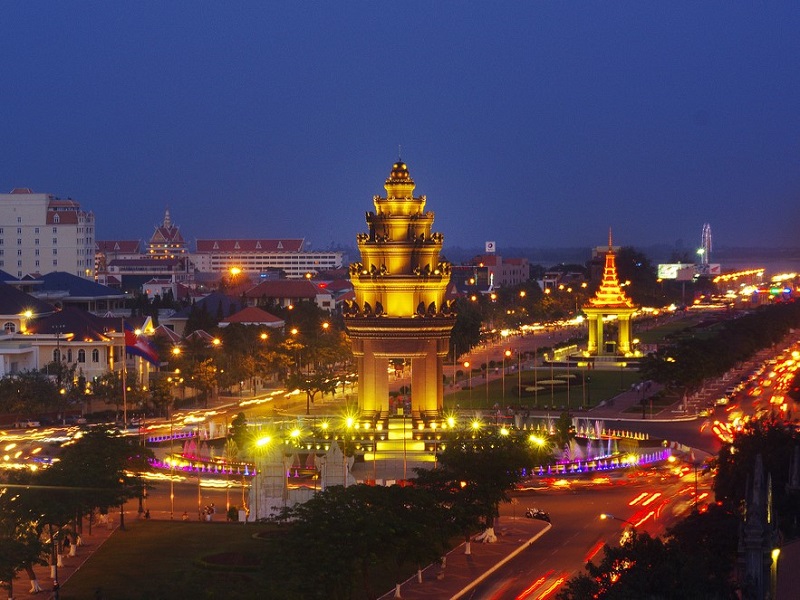 Cambodia has no shortage of captivating destination to visit on your holiday. Refer to our Towns & cities guide to plan the perfect trip.
Our Favourite Hotels in Cambodia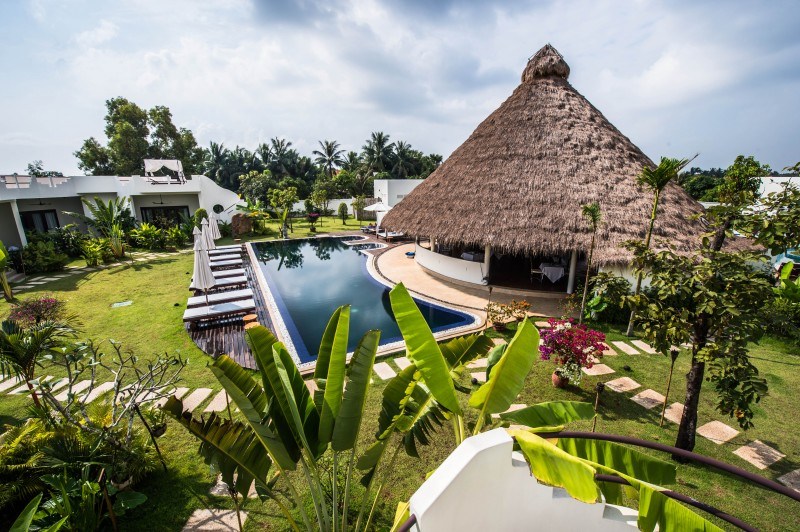 There are so many beautiful hotels to choose from in Cambodia. So we have selected a few of our most favourite and characterful hotels; giving you a taste of what you can expect.