Companies are constantly on the lookout for new ideas, destinations and experiences that are able to provide that lasting corporate image and offer their staff and clients something completely different. This is why we have seen a huge increase in Asian companies looking to source new affordable and memorable team building events for their staff and clients.
At See Asia Differently we have over 25 years of events and hospitality experience in both Europe and Asia. This means that we are totally in tune with your companies' wants and can organize and arrange creative 'Team Building' solutions for all of your needs, from start to finish.
It is all about Unique Experiences
We are able to work alongside your company event staff to create the perfect team building solution just for you. Asia has some wonderful and innovative solutions and venues that are geared up ready and waiting for you. From camping / glamping trips, leadership away days to a weekend of company fun perfect for bonding and teamwork.
Most of our activities being in Asia are outside however we can arrange motivational speakers and structured programs that involve core values, company goals and future visions.
Sea Asia Differently helped us to organised a Bike against the clock challenge for a total of 80 people as part of our annual trip. They were very organised, and had a wonderful team of people who helped coordinate such a memorable experience from archery to shooting balloons! All we had to do was tell them what we wanted and they delivered!
We also got amazing photos from the team! We were very impressed with their entire program. Brian and the team were wonderful to work with! Everyone had a memorable bike ride working in teams while exploring Siem Reap!
Lisha Diep – Urban land Asia
Bike Against the Clock
Bike against the clock' is a new and unique team building challenge on two wheels. Your teams' mission, if you choose to accept it; is to orient your team around Siem Reap as fast as you can and complete the challenges at each of the check points before racing to the finish line.
This team orienteering challenge requires many different skills sets to be victorious. As even though it is a race against the clock, teams must also negotiate the team challenges at each check point that require brain power, patients, skill and of course team work as each team member has to contribute to each set challenge.
'Bike against the clock' is great for groups both large or small and perfect for all ages young and old. It is also a great way to get to know Siem Reap and at roughly 4 to 5 hours long it is the perfect length. (However, we can lengthen or shorten the challenge depending on your group's wishes)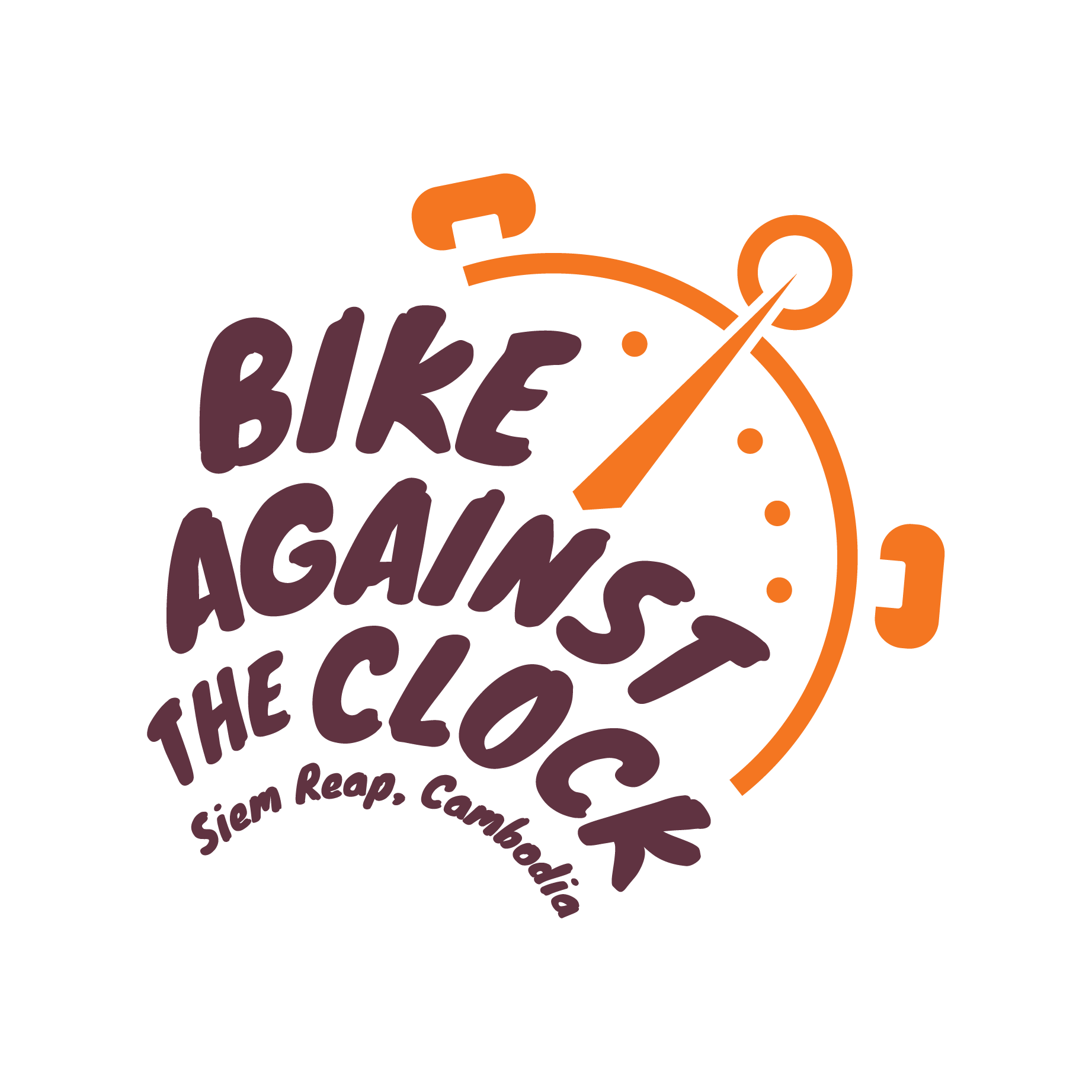 The 'Great' Race
Operating very much like the now famous 'Amazing Race' TV show 'The Great Race' is a fun filled team activity that requires group participation and team work. Teams travel by tuktuk (remork) throughout the town and into the surrounding countryside offering a unique glimpse of Siem Reaps less touristy attractions and a taste of real-life Cambodia. Each race will include up to 8 challenges depending on time allowed; some resemble the TV show, but all are uniquely Cambodian.
The challenges range from mental to physical and so require different skill sets, catering for a range of personalities and strengths. There are also several CSR focused activities, ensuring that the local communities also benefit in some way. The race is presented just like the TV show with a 'Game Master/Presenter', glossy 'Great Race' clue cards, flags and a Pit Stop mat that the winning team can keep. The challenges are lots of fun and designed to test participants.
The Cambodia Sports Festival
The Cambodia Sports Festival is all about having fun, team building, networking and making new friends through sport; as well as helping to raise the awareness of sport throughout Cambodia.
The aim of this event is to stage a unique sporting event for corporate companies and individuals located in Asia. Our goal is to create a sporting legacy in Cambodia and to run an annual 'Sports Festival' that includes Tennis, Football and Volleyball; to running, mountain biking, a mini-triathlon and a golf tournament.
Contact Us
Start planning your holiday today
Call us on 0208 150 5150, for International callers 004420 8150 5150, send us an e-mail [email protected] or just use the form opposite.
Your next steps:
1

Get in touch and talk to our specialist Asia travel team

2

We then craft a unique and tailor-made itinerary just for you.

3

We will stay in touch with you all the way through your holiday experience

4

Pack you bags and get ready for your

Asia holiday

of a life time
On arrival in Asia we will meet you at the airport, transfer you to your hotel and then sit down to run over your holiday program again. We then introduce you to your local guides and give you some helpful local travel tips; such as local restaurant and bar suggestions and some cultural insights.