All of the Activities we can offer in Indonesia
Browse through our Indonesia Activities by region:
Please ask us for more detailed information on the activity you would like to include in your Indonesia Holiday.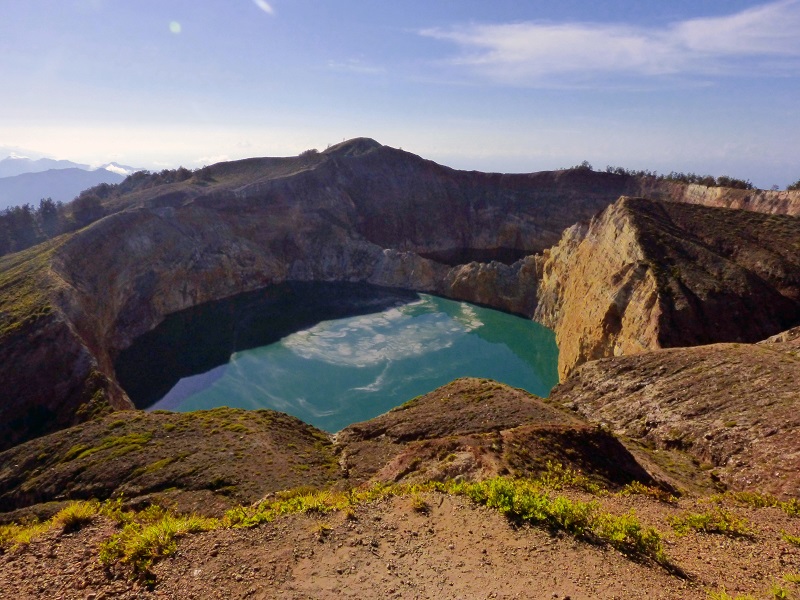 Kelimutu Crater Lake
Flores
No visit to Flores (Moni) is possible without taking the short walk up to the incredible unique twin volcanic crater lake that is situated in the stunning Kelimutu National Park. The views you get of the surrounding countryside with the beautiful multi-coloured lakes in the forefront will simply blow you away. This is a walk that everyone will enjoy.
---
Komodo Dragon Spotting
Flores
You can't visit Flores without a close up encounter with the famous Komodo Dragons. In order to see them you have to take a day boat cruise that also visits the jaw-dropping Rinca Island and the beautiful and fascinating pink beach where you have time to collect shell or have a swim. Then you will literally come face to face with these spectacular animals in their natural habitat.
---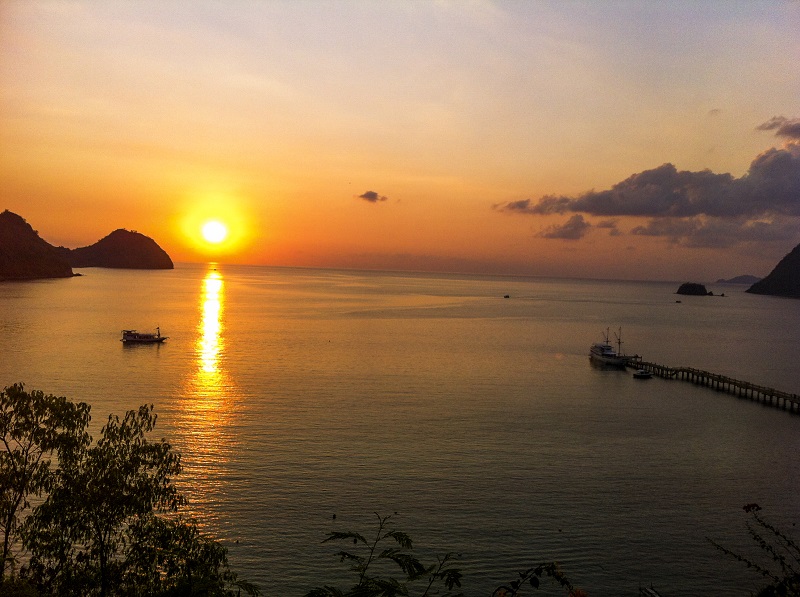 Sunset over Labuan Bajo Bay
Flores
Asia is probably the best continent in the word for sunsets. However the sunset over Lubuan Bajo Bay will definitely take some beating. Your local guide will take you to our secret sunset location that not many tourists know about. Once here you can sit back and enjoy a couple of sundowners as you watch the changing sky set over the bay. So stunning that you will definitely go twice!
---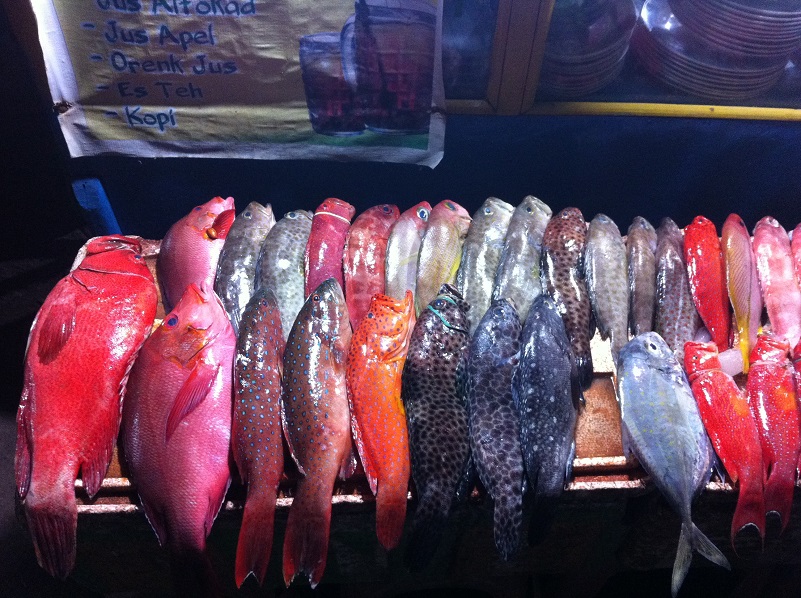 Labuan Bajo Local Fish Supper
Flores
It's all about fresh fish and it doesn't come any fresher than this. Off the boat and straight on the fish stalls that line the harbours edge. Eat like the locals do! Choose between squid, prawns and many types of fish of all different shapes and sizes. Your seafood will then be cooked to perfection over hot coals during which you can soak up all the wonderful sights and smells.
---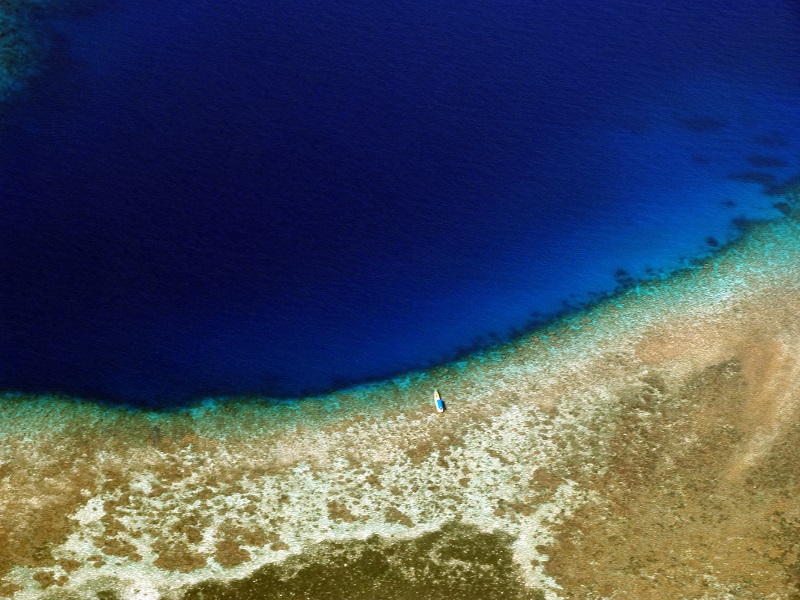 Snorkelling & Island Hopping Trips
Flores
The clear turquoise waters off the coast of Flores are simply to die for and the visibility is just amazing. You will come face to face with so many different types of fish of all colours imaginable and an array of other magnificent underwater life such as corals and shells. This trip is perfect for those that love to swim or others who prefer to laze on the boat or relax on the soft sandy beaches.
---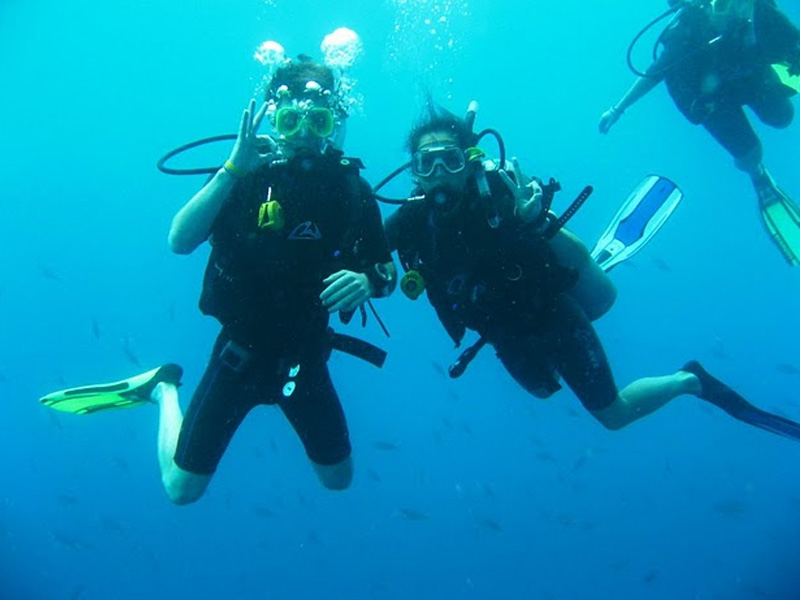 Scuba Diving
Flores
The waters around the Komodo National Park offer arguably some of the best diving and most pristine waters in the world. We say this as there are more dive shops than restaurants in town. We can arrange one or two days liveaboards dive trips on comfortable and spacious boats. These trips are perfect for snorkelers and divers of all level and abilities from the beginner to dive master.
---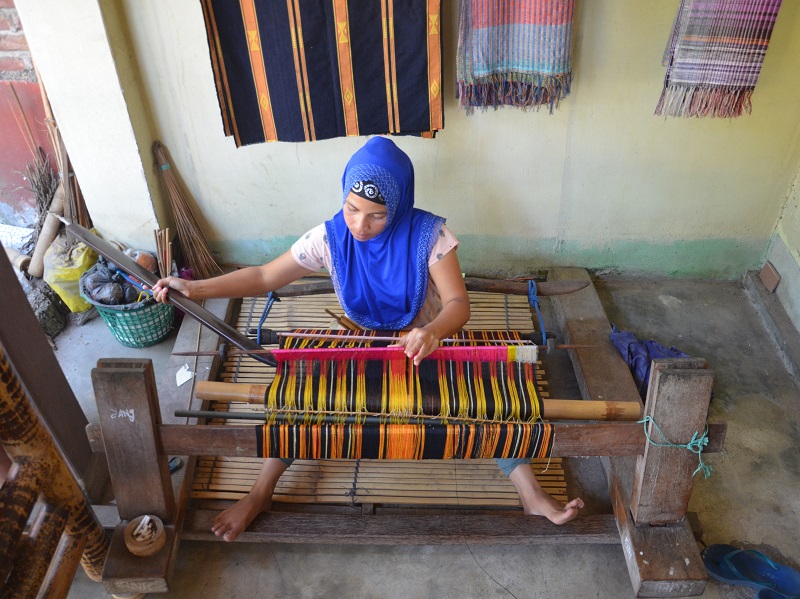 Artisans Tour
Lombok
Go back in time and get an insight into three incredible traditional Lombok artisans. On this fascinating day trip you will visit the textile village of Pringgasela, known for its weaving and fabric dying. Masbagik village, where you will observe pottery making by local women. Finishing at Loyok village where they have specialised in the production of beautiful woven baskets for generations.
---
Climbing Mount Rinjani
Lombok
If you are looking for an incredible heart pumping and leg challenge then look no further! As nothing beats the feeling of scaling a mountain. We can arrange two day introductory treks up to five day and family treks. Most people opt for the less demanding treks to the breath-taking Senaru Rim, Senaru Waterfall and Segara Anak Lake. But if you have the stamina then go all the way to the summit and conquer Mount Rinjani.
---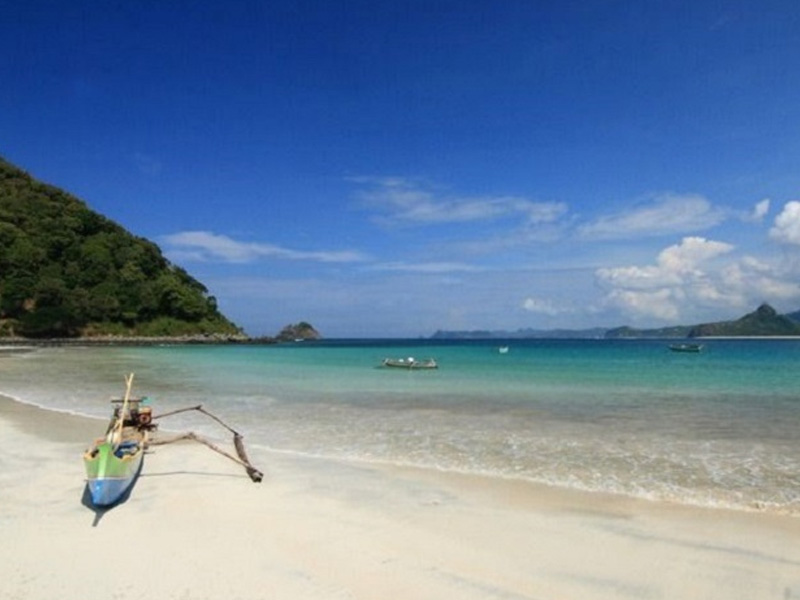 Selong Hidden Beach
Lombok
If you are looking for a sandy white beach paradise on Lombok then look no further than the hidden beaches at Selong. Many tourists end up on the disappointing beaches at Kuta and leave without knowing about the white haven beaches a short journey along the coast. Selong is the perfect place to sit back, relax and lap up the gorgeous Indonesian coast.
---
Ubud Cycling Tour
Bali
Jump up into the saddle and explore the magical countryside that surrounds the picturesque town of Ubud. On this two wheel Ubud cycling adventure you will explore the areas lush valleys, beautiful Balinese villages, ancient temples and rich emerald green rice fields. The medium graded 26km bike tour also takes you through the towering bamboo forest of Taro before ending with lunch at the Elephant Safari Park.
---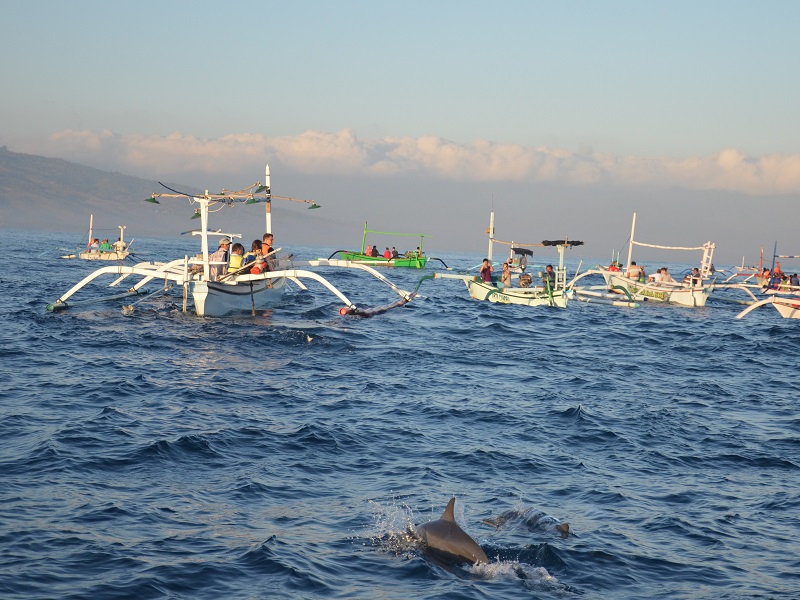 Dolphin Watching
Bali
Rise before day break, board a local catamaran and then sail out in to beautiful Lovina bay under darkness. As the sun rises you get to witness the spectacular display of the dolphins playing and frolicking in the stunning morning sunshine. This a fabulous experience and no visit to Northern Bali is complete without enjoying a sunrise dolphin tour.
---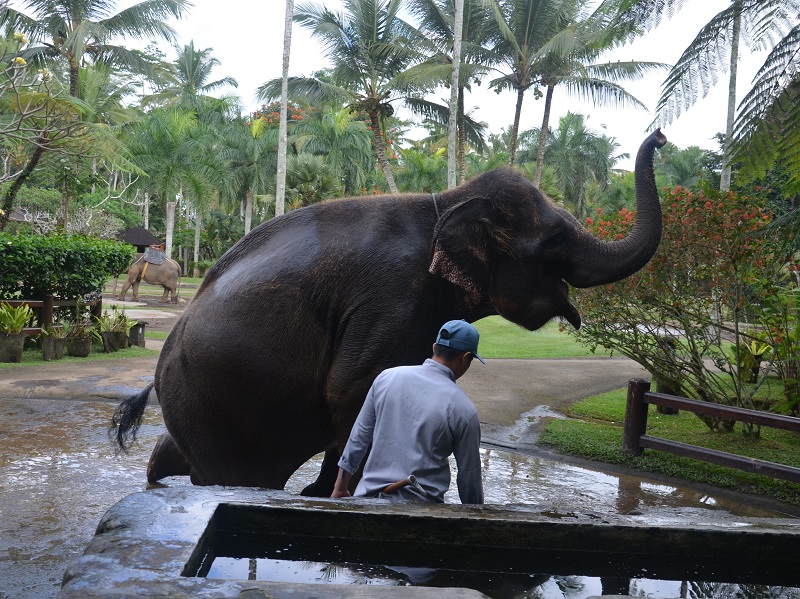 Elephant Safari Park
Bali
Love Elephants then this is definitely the place for you! The park is an elephant lover's dream and is home to many rescued elephants. The park is top notch and does a wonderful job looking after the elephants welfare and protection. There is something for everyone; even an incredible ethical elephant talent show that will blow your mind. You can even incorporate staying overnight at the park.
---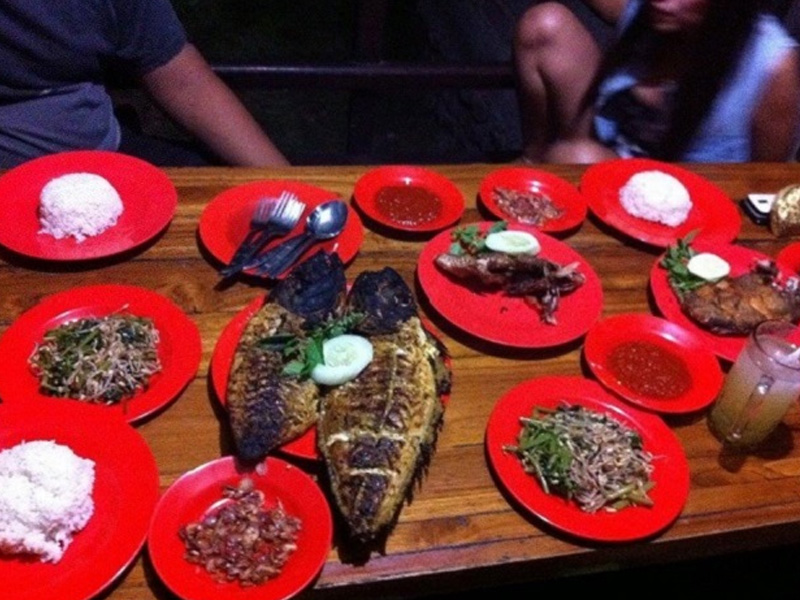 Fish BBQ with your guide
Bali
Enjoy delicious fresh fish at its finest at a hidden local seaside restaurant that tourists simply won't find. Enjoy this special experience with your local guide called Bongking, who will help you choose your fish and how to cook it. The highlight is not only the taste and company but learn a different way to BBQ by watching the incredible Barbequers cook your fish to absolute perfection over coconut husks.
---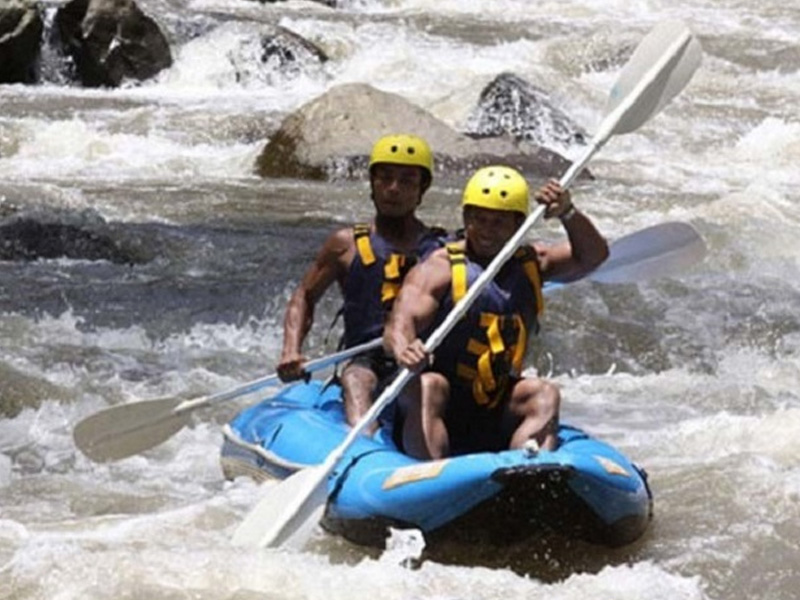 Kayaking River Adventure
Bali
Experience the very best water rush that Bali can offer! Get ready for your white water adventure as you kayak down the stunning Ayung River with is many bends, rippling currents and beautiful scenery. This water adventure is safe and suitable for all the family as your guides are seasoned experts at looking after the experienced paddler as well as tutoring beginners trying kayaking for the first time.
---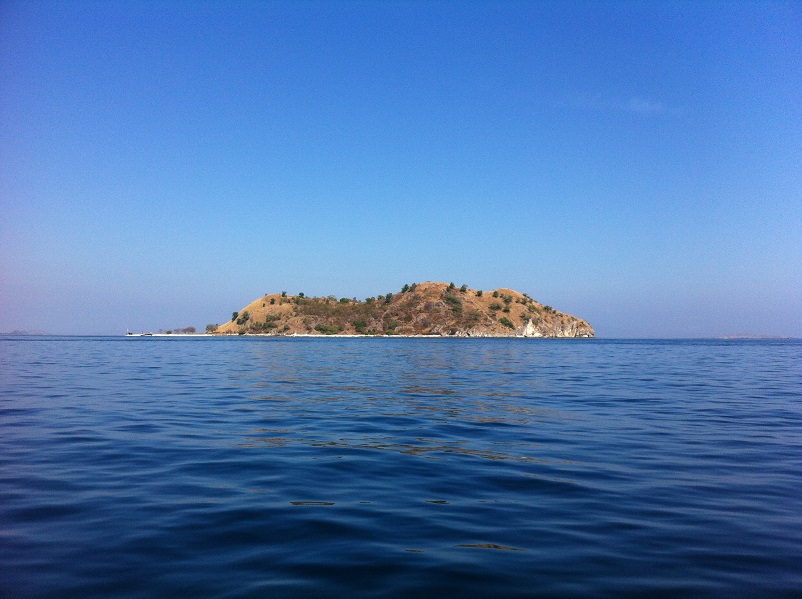 Menjangan Island Boat & Snorkelling Trip
Bali
Menjangan Island is one of Bali's hidden secrets that is rarely visited by tourists. The only way to get to the islands crystal clear waters and magnificent coral reefs is via speed boat. Once on the island you can snorkel and explore to your hearts content; there is even a wreck waiting to be discovered. Another highlight of this boat trip is enjoying a lovely BBQ picnic lunch on the beach.
---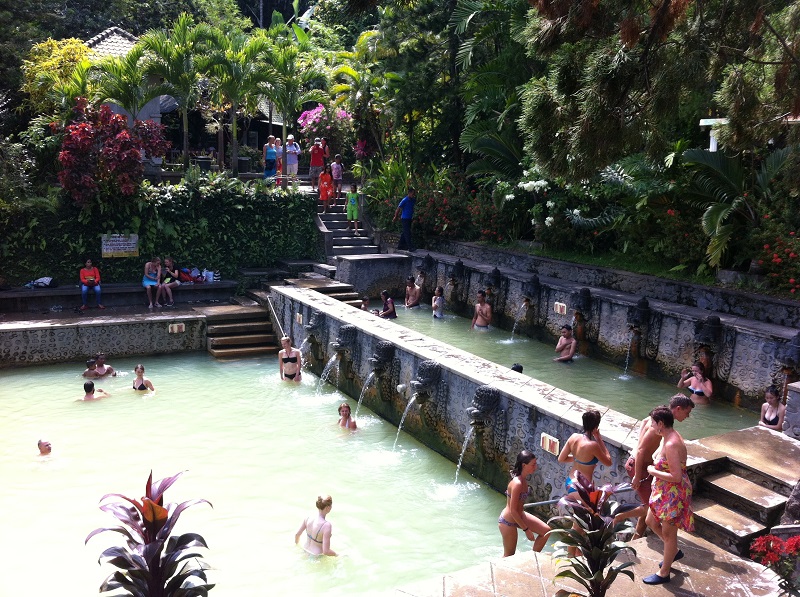 Panas Banjar Hot Springs
Bali
Wash away the stresses in these hot water baths that are extremely popular with the locals and tourists alike and after a dip you will definitely see why. The tiered pools are set amongst a beautiful garden and the water gently cools from top pool to the bottom, therefore the temperature is suitable for all tolerance levels. The springs are a perfect start to any morning or a relaxing end to a long day of sightseeing.
---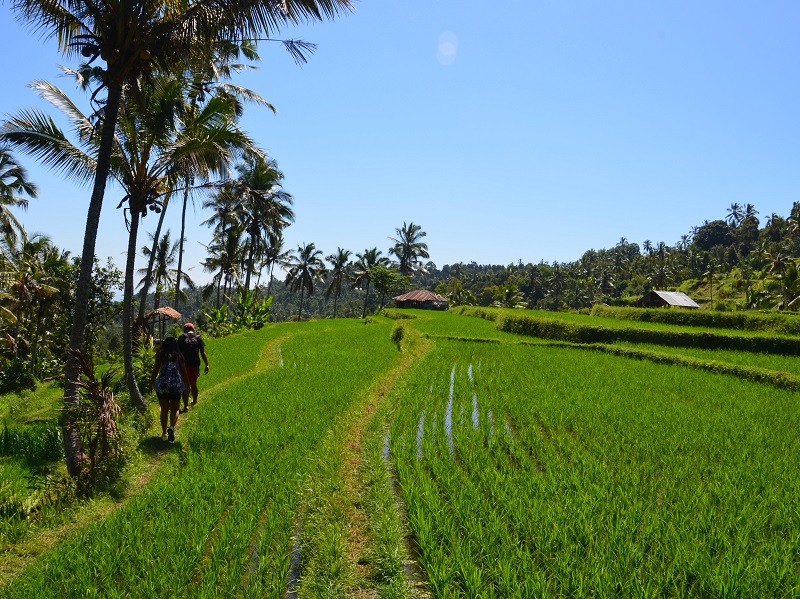 Waterfalls & Rice Fields Walk
Bali
Get the real Indonesian experience as you take a walk through blissful emerald green rice fields and then cool off in the glorious cascading waterfalls. This magical day tour around the hillside village of Sekumpul will show you the very best of Northern Bali. The day tour includes swimming in waterfall pools, a local noodle lunch as well as visiting a fascinating temple on the way back to your hotel.
---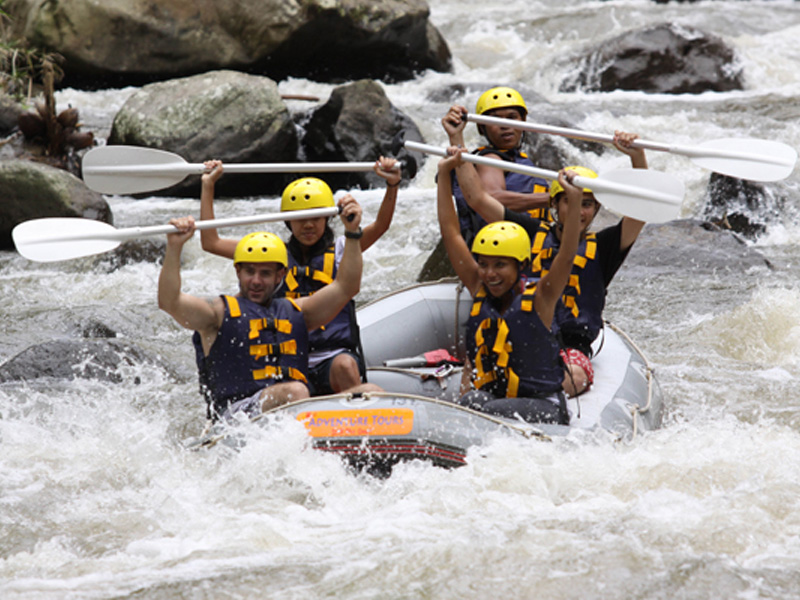 Whitewater Rafting
Bali
Navigate your way down the beautiful and testing Ayung River and give yourself an soft adrenaline filled day to remember. Our rafting adventures are suitable for all from first timers to those who know how to handle class II and class III rapids. On your rafting adventure you will navigate down meandering rivers, cut through pristine rainforest, pass towering mountain gorges and stunning rice paddy fields.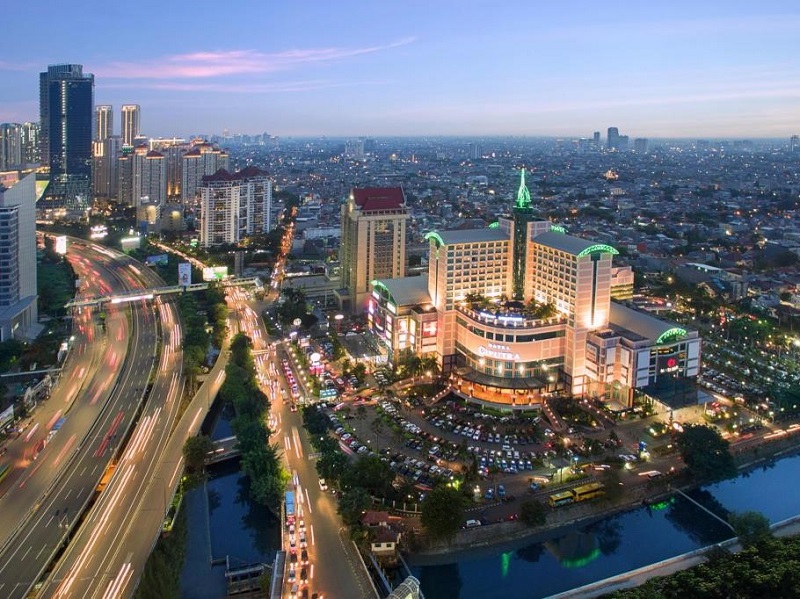 Jakarta City Tour
Jakarta
Get to know some of the Indonesian capitals secrets on this under the skin city tour. As you explore Jakarta's street you will visit various highlights from the Merdeka Square and National Monument; to the old town's fascinating mosques and museums. Take a trip down town as well as to Jakarta's Sunda Kelapa harbour to watch the local fishermen bring in their daily catch.
---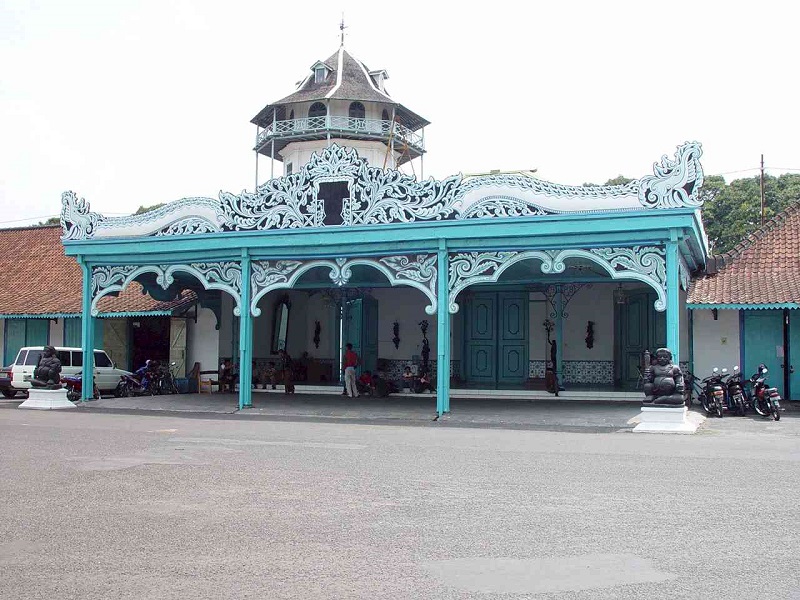 Surakarta City Tour
Surakarta (Solo)
The perfect tour for those who want to discover more about Javanese culture and explore the fascinating markets and museums of Surakarta or Solo as some of the locals call it. If you like antique oddities and the chance of buying a unique souvenir on your Indonesian holiday then this is the day trip is tailor-made just for you; as there will be many opportunities to rummage through some the cities markets and old shops.
---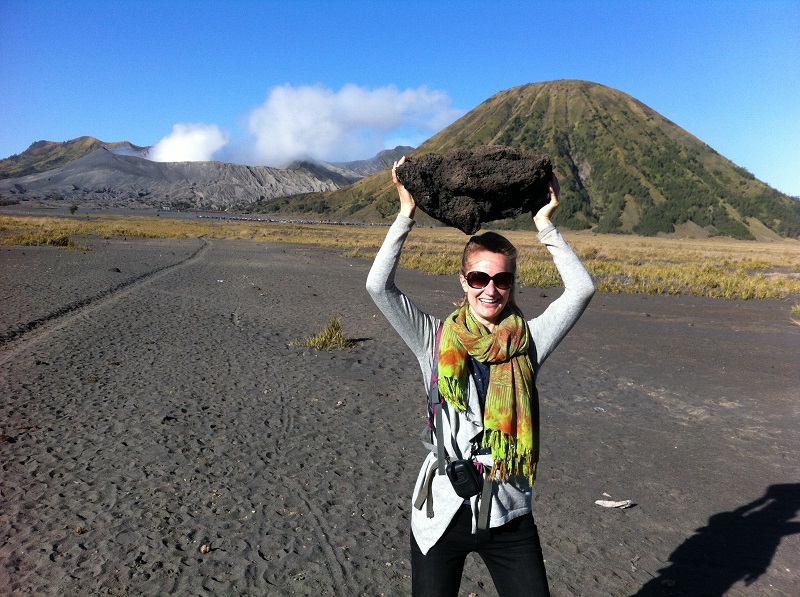 Mount Bromo Sunrise Trekking
Malang (Bromo)
Looking for a sense of achievement and that king of the world feeling! Then look no further than this highly rewarding mountain trek that will literally leave you breathless. You will need to rise early to scale sunset hill that lies opposite Mount Bromo for the most breath taking morning sunrise views across the sand plateau with Mount Bromo as the backdrop. A simply amazing and hugely rewarding trek.
---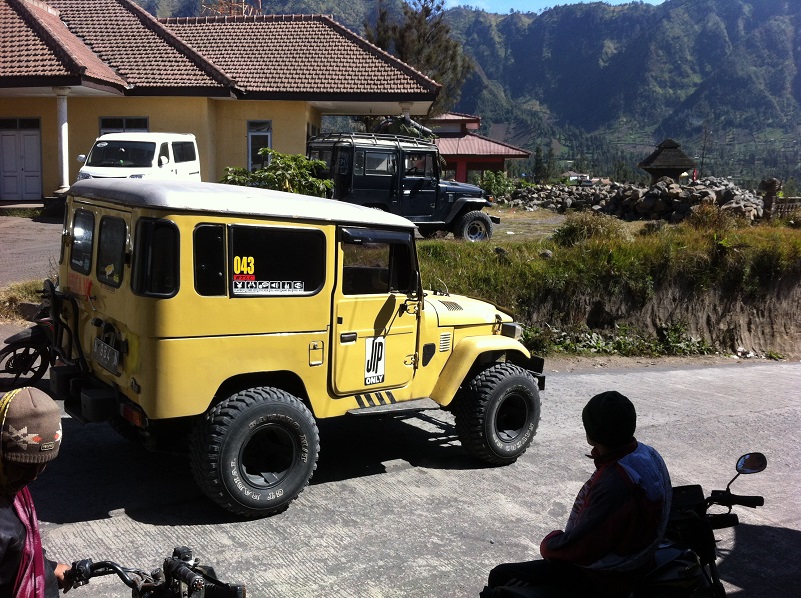 Mount Bromo 4×4 Jeep Sunrise Adventure
Malang (Mt. Bromo)
If you don't think you have the energy levels then there is no need to miss out. As our 4×4 jeep adventure is the next best thing to scaling sunset hill on foot; and some think it's much more fun! So jump in your 4×4, cross the sand plateau and climb up to the viewing platform, wait and get ready for those magical pictures of the sun hitting the volcano at first light.
---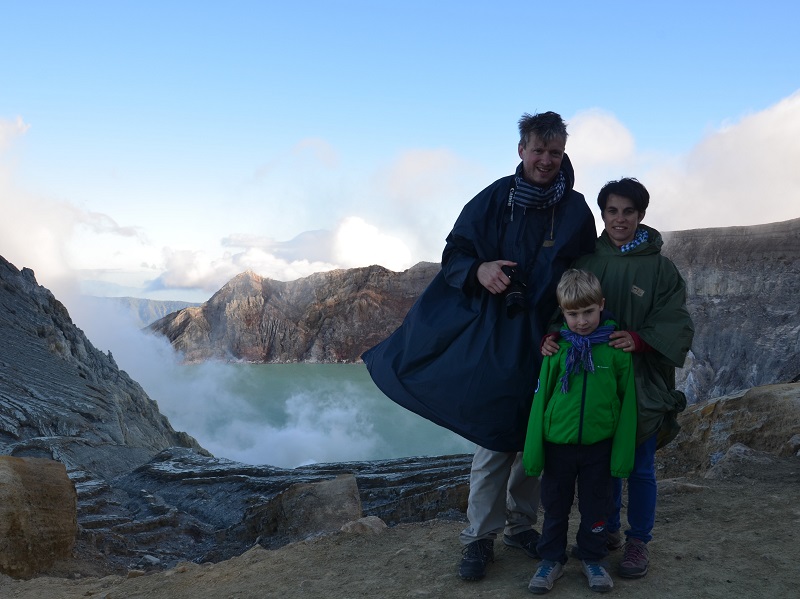 Mount Ijen (Blue Fire) Walk
Malang (Mt. Ijen)
This mediumly hard soft adventure hike up Mount Ijen is suitable for all the family and boasts some incredible panoramic views when you reach the summit. Especially if you decide to leave under the cover of darkness as you will be rewarded by the ignited sulphuric gas down in the crater; which creates Ijen's famous flames of blue fire. You can get up and then back down before breakfast.
---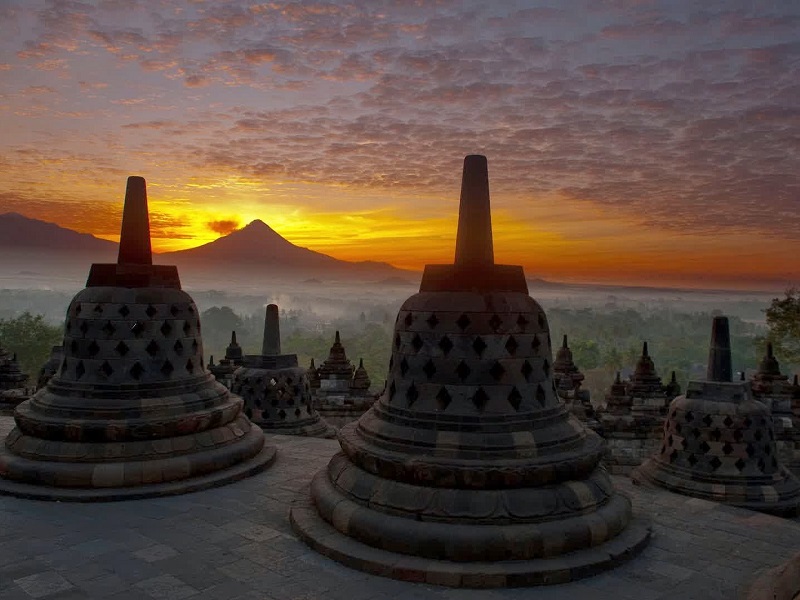 Borobudur Temple Discovery
Yogyakarta
You can't visit Yogyakarta without going to see the stunning Borobudur temple complex and gardens. Borobudur temple is also one of the greatest man made monuments and the single largest Buddhist structure in the world. On this discovery temple tour you will also get to explore the nearby temples of Mendut and Pawon as well as stopping off for coffee and a local lunch before returning back to Jogja as he locals call it.
---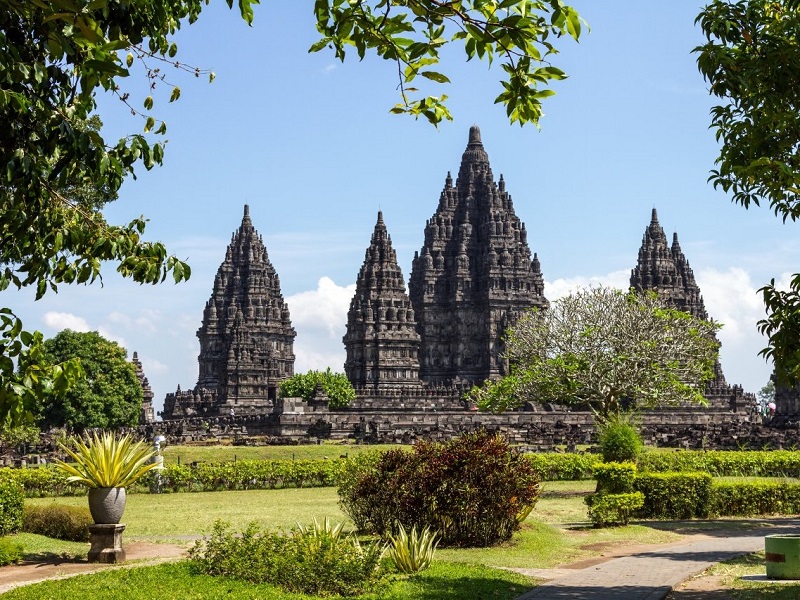 Prambanan Temple Discovery
Yogyakarta
Prambanan Temple is another must. This magnificent 9th century spectacle is an icon of Indonesia's cultural heritage. Escape the city of Yogyakarta (Jogja) on this lovely day trip. Take all day if you wish to explore the temple the tranquil grounds and other smaller surrounding temples before heading back to the hustle and bustle. Visit the temple in the afternoon if you're staying for the evening ballet.
---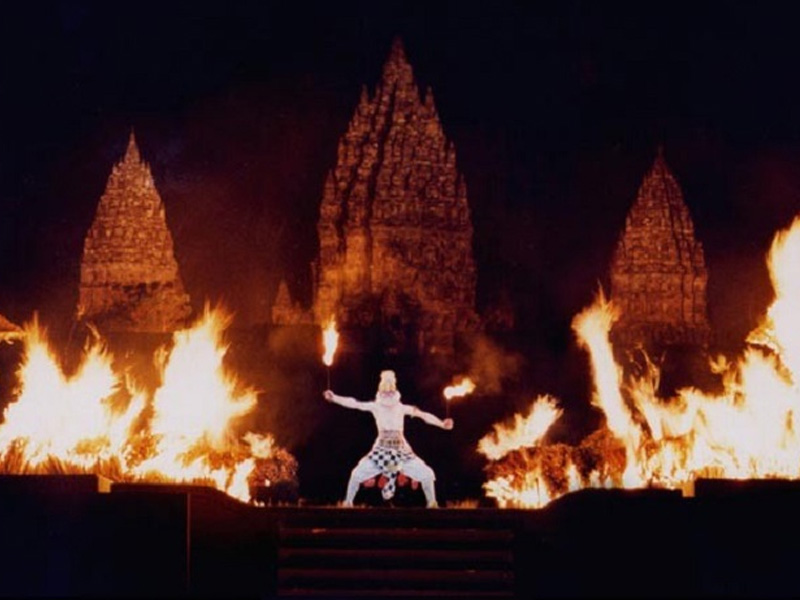 Ramayana Ballet at the Prambanan Temple
Yogyakarta
Enjoy a one in a life time spectacular evening ballet performance in front of one of the world's most beautiful Hindu temples. The 200 strong dancers combine to tell the story of Ramayana, a legendary epos written by Walmiki in Sanskrit language. This incredibly moving performance includes traditional Javanese dance, drama and wonderful soulful music.
---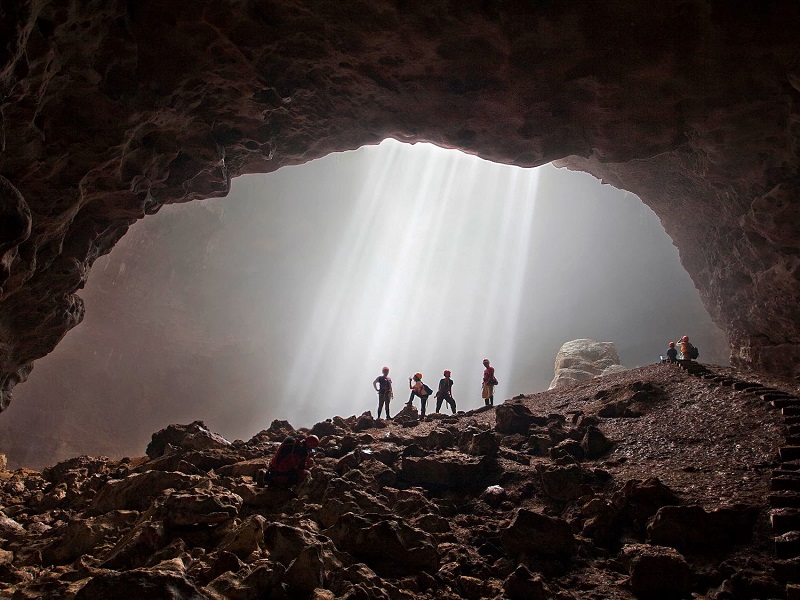 Climbing & Tubing Adventure
Yogyakarta
Get out of the city and add a little adventure to your life on this energetic climbing and tubing discovery tour. This amazing day trip will take you first to Mount Nglanggeran for a spot of climbing on the ancient volcano. From here you travel to the memorizing Pindul cave system. Once here you can cool off in the pristine waters and traverse the spectacularly beautiful cave system.
---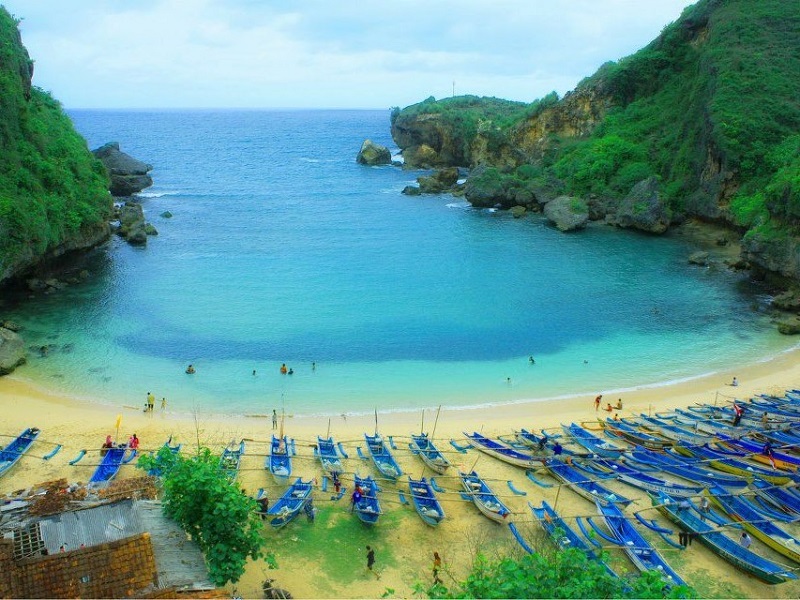 Hidden Beaches Tour
Yogyakarta
If you're looking for a relaxing beach break from the busy city of Yogyakarta; then escape with us and enjoy a day's beach relaxation on a day trip to Gunung Kidul. The area is simply littered with beautiful white sandy beaches and finding a hidden one just for yourself should be easily done. On this day trip you can swim and discover some wonderful reefs or choose to just put your feet up and relax for a day and enjoy your incredible surroundings.
---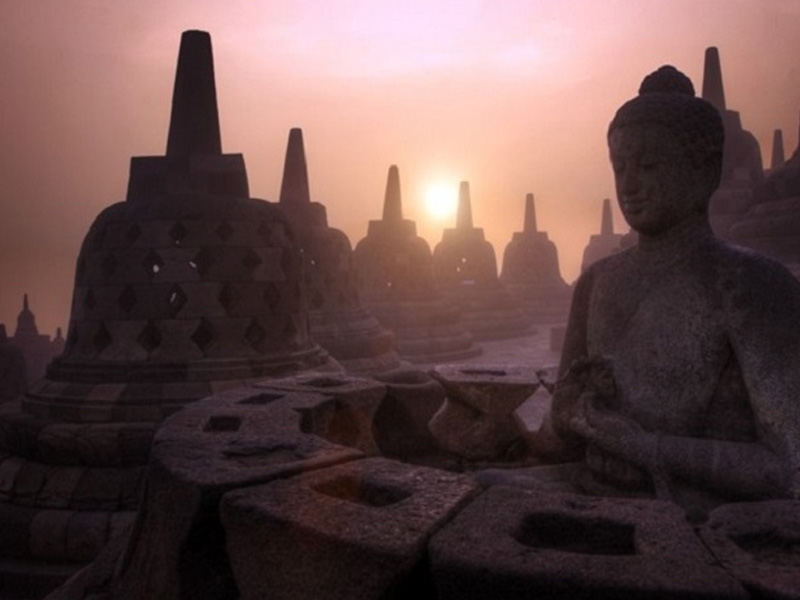 Sunrise Temple Bike Tour
Yogyakarta
This tour starts with you enjoying the magnificent sunrise from the top of the Borobudur temple. After which your two wheel cycling adventure begins. On this tour you get to cycle past pristine emerald green rice fields, soak in the spectacular landscapes, explore some traditional villages and interact with the local people. There is nothing better than cycling in the cool mornings and taking in the Indonesian local culture.
---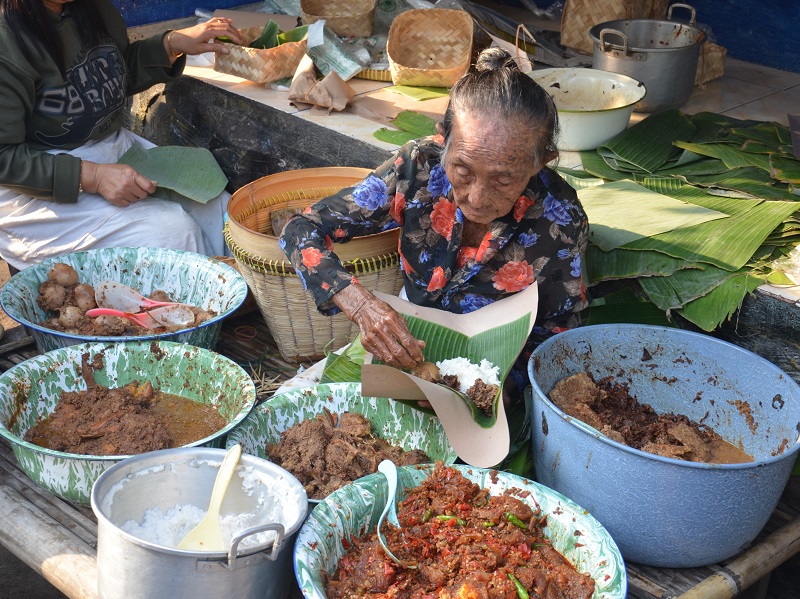 Jogja City Tour
Yogyakarta
Discover more about the Indonesian culture by learning a little bit about the legacy of the 8th to 10th century Mataram Kingdom. Marvel at some of the beautiful architecture that you will see throughout the day and get an insight into the local culture and Javanese philosophy at Keraton which is the Yogyakarta residence of the Sultan. You will also get to enjoy some traditional royal food before visiting some silver smiths and trying your hand at Batik painting.
Towns & Cities in Indonesia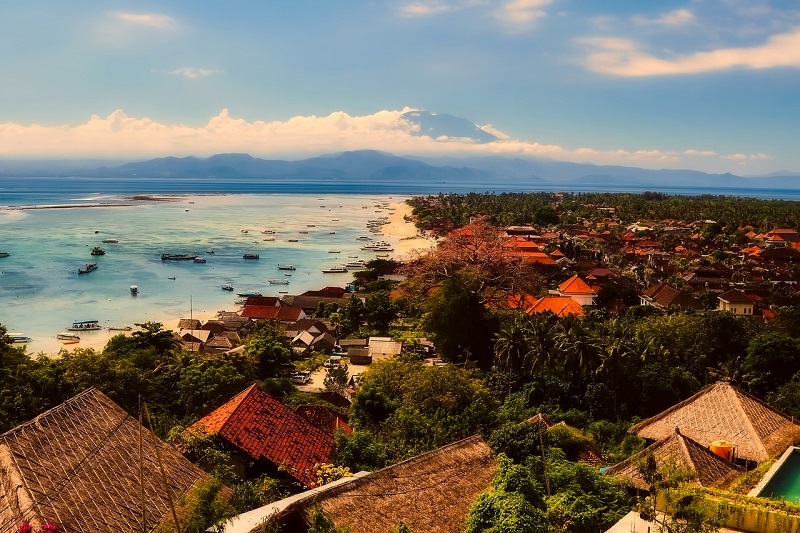 Indonesia has no shortage of captivating destination to visit on your holiday. Refer to our Towns & cities guide to plan the perfect trip.
Our Favourite Hotels in Indonesia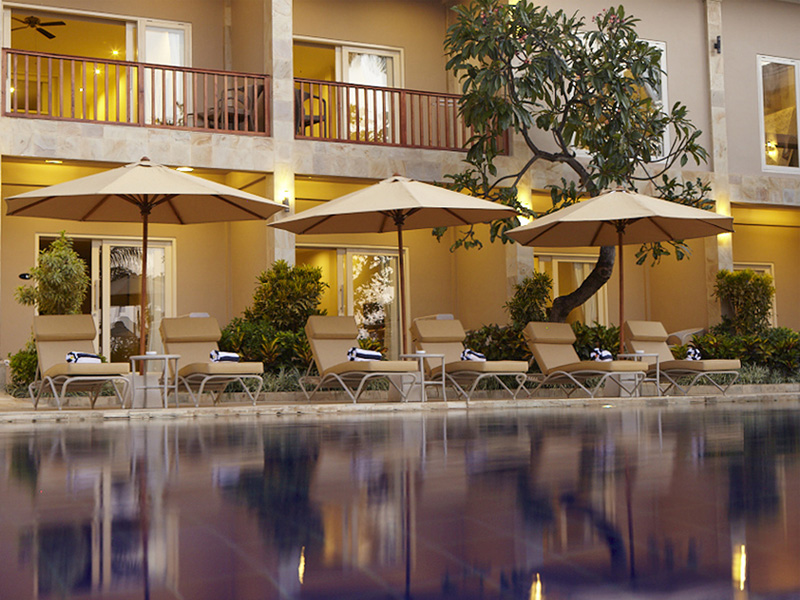 There are so many beautiful hotels to choose from in Indonesia. So we have selected a few of our most favourite and characterful hotels; giving you a taste of what you can expect.