Komodo Dragons
You can't visit Flores without an encounter with the famous Komodo Dragons. They are the largest and heaviest lizards on earth, with a full-grown adult reaching 3 metres long and weighing more than 70 kilograms. These powerful reptiles have been around for millions of years and can live up to 30 years old.
The Boat
Your boat for your overnight sailing adventure is a traditional local boat. We are not going to lie and say to you that the boat is luxurious in any way what so ever but it is comfortable an cosy and oozes with character. The boat and your cabin is equipped with everything that you need for an overnight stay and the cabin even has air conditioning which is extremely handy for those sticky nights. The boat has adequate shade cover during the day as well as places where you can lie back and catch some sun too.
Scuba Diving & Snorkelling
The waters around the Komodo National Park offer arguably 'the best diving and most pristine waters in the world'. We can arrange one or two days liveaboard dive trips on comfortable and spacious boats. These trips are perfect for snorkelers and divers of all level and abilities from the beginner to dive master. The clear waters off Flores are simply to die for and the visibility is just amazing. You will come face to face with so many different types of fish of all colours imaginable and an array of other magnificent underwater life such as corals and shells.
Beautiful Beaches – Where can you visit?
Pink Beach
This beach is stunning as the beach itself as you would expect by the name is pink. The beach gets its pinkness from the breakdown of red coral which mixes with the sand. The sand on the beach is extremely soft too making it the perfect stop for some sun bathing.
Rinca Island
Rinca Island in the afternoon for your first encounter with the dragons. Return to the boat and sail to another spot for more swimming and anchorage for the night.
Komodo Island
As the name suggests this is the main island where you will find Komodo Dragons. The island lies between Banta Island and Padar in the east. Once on the island you will take a tour around and then encounter the fascinating dragons.
Manta Point
Manta Point as this name also suggests is where you will often get to experience seeing Manta Rays. The area is very popular with divers and snorkelers who go in search of these see creatures that can grow up to 4 metres wide. In good conditions, you can swim and snorkel around them.
Towns & Cities in Indonesia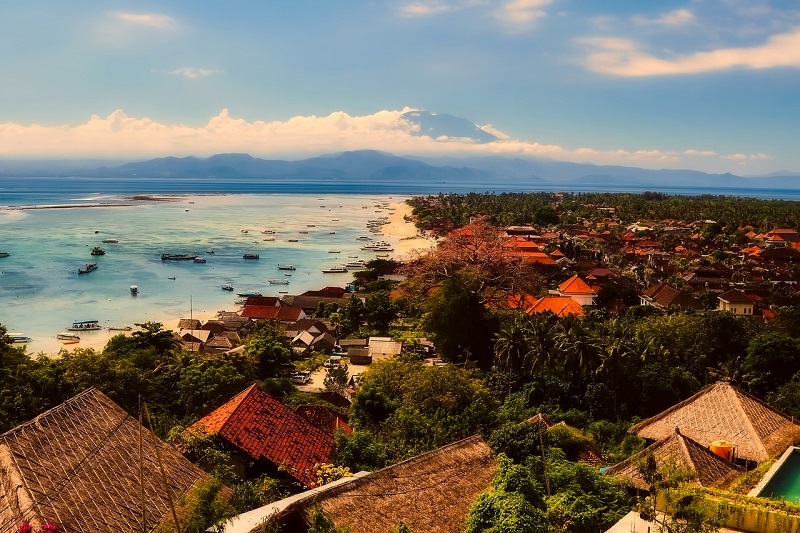 Indonesia has no shortage of captivating destination to visit on your holiday. Refer to our Towns & cities guide to plan the perfect trip.
Our Favourite Hotels in Indonesia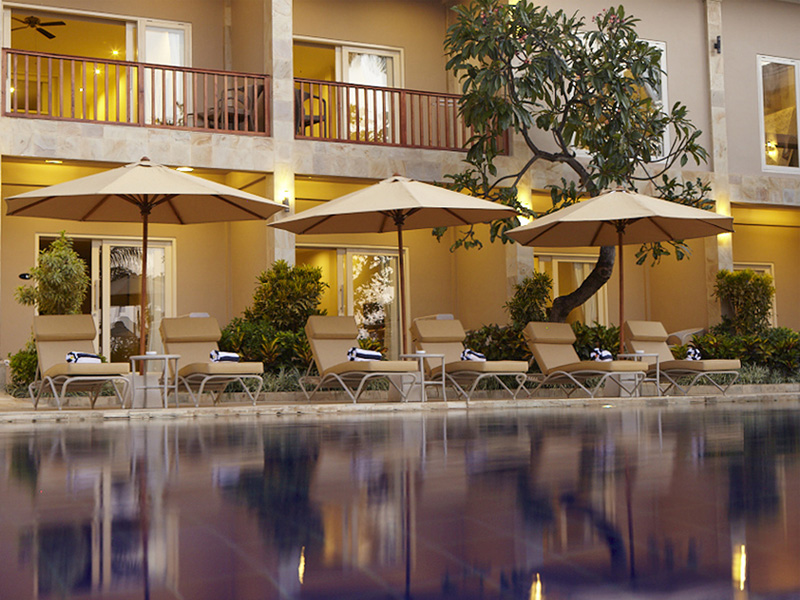 There are so many beautiful hotels to choose from in Indonesia. So we have selected a few of our most favourite and characterful hotels; giving you a taste of what you can expect.