All of the Activities we can offer in Vietnam
Browse through our Vietnam Activities by region:
Please ask us for more detailed information on the activity you would like to include in your Vietnam Holiday.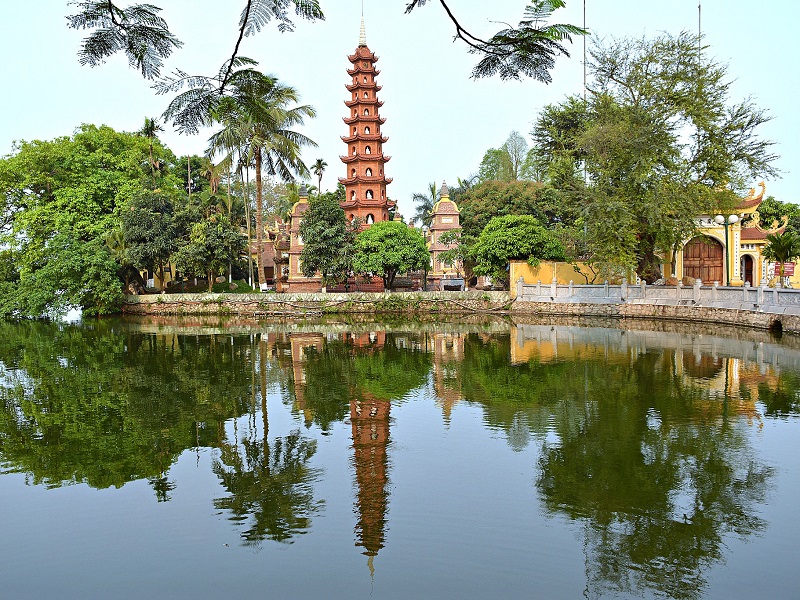 Ancient Pagoda & Handicraft Village Tour
Hanoi
Those interested in traditional Vietnamese handicraft will want to visit Chang Son village just 30 km northwest of Hanoi city centre. Most famous for its paper fan, the village is also known for its various wooden handcrafts such as chopsticks. You will also visit the nearby Thay Pagoda, which dates back to the 11th century, making it one of Vietnam's oldest Pagodas.
---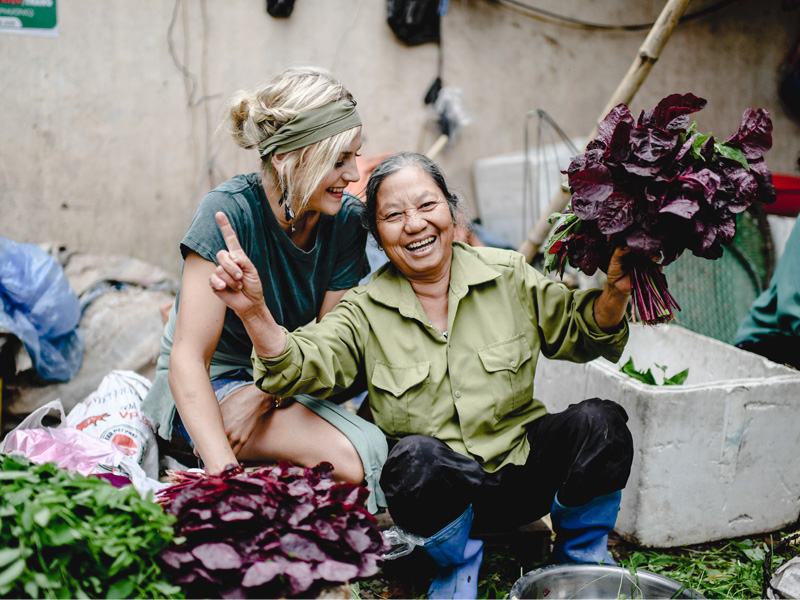 Dinner with a local Vietnamese Family
Hanoi
What better way to truly experience Vietnamese culture than spending time with a local family, joining them for dinner. Ask questions to your new friends as they prepare some traditional Vietnamese food for you. Interact with the family members and listen to their stories of living in Vietnam and learn a little about their way of life.
---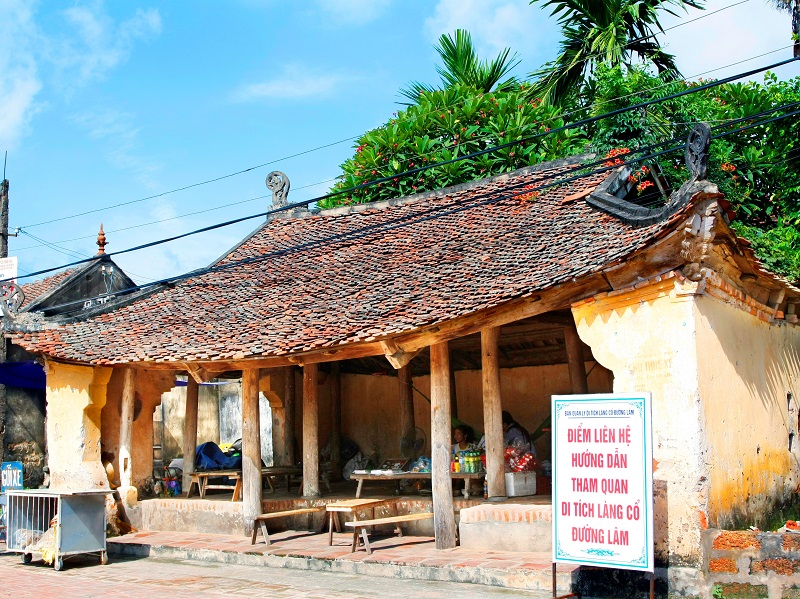 Duong Lam Ancient Village Tour
Hanoi
If you're looking to escape busy city life for a bit, then take a day trip out to the ancient village of Duong Lam. Duong Lam village is situated in the Northern Red River Delta and is simply breath-taking. Explore this picturesque village surrounded by rice paddy fields on foot or bike. You will also discover the enigmatic temples of Phung Hung and Ngo Quyen before returning back to Hanoi.
---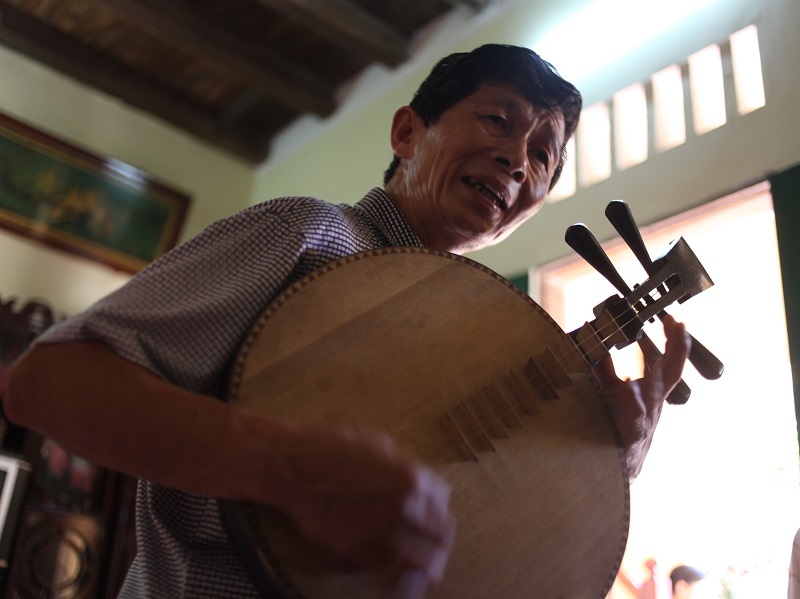 Folk Music and Love Songs Tour
Hanoi
Experience something completely different by venturing out to the beautiful Red River Delta, and interact with the musical locals at Dinh Bang Village. The local musicians will treat you to some Quan Ho folk songs, a musical style which was recognised by UNESCO as an intangible cultural heritage in 2009. This is a super day trip for anyone musically minded.
---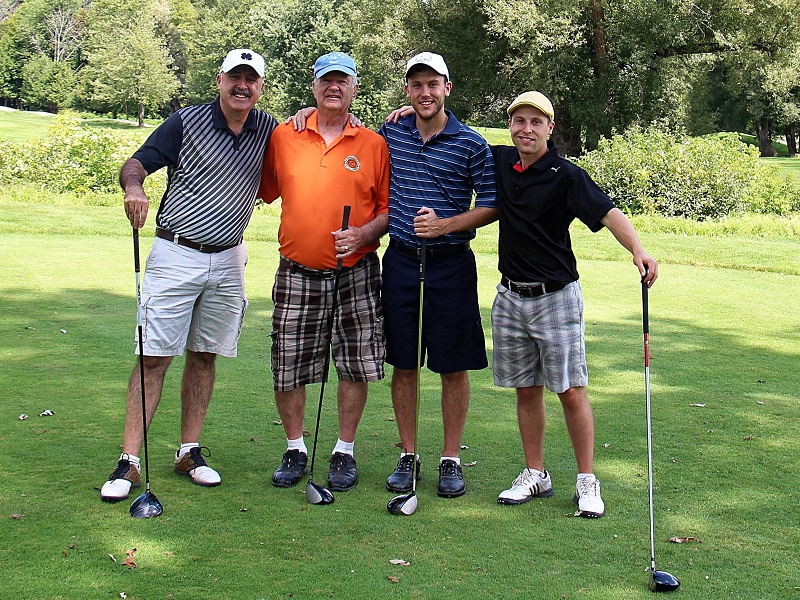 Golf
Hanoi
If you are looking to play on as many quality golf courses as possible in one city, then Hanoi has got it covered. The city is home to no less than 12 courses, each with unique layouts and challenges suitable for all levels of player, low or high handicapper. Pair this up with a short trip to Ha Long Bay, Ninh Binh or Sapa, and Hanoi is a serious contender for top international golf destination.
---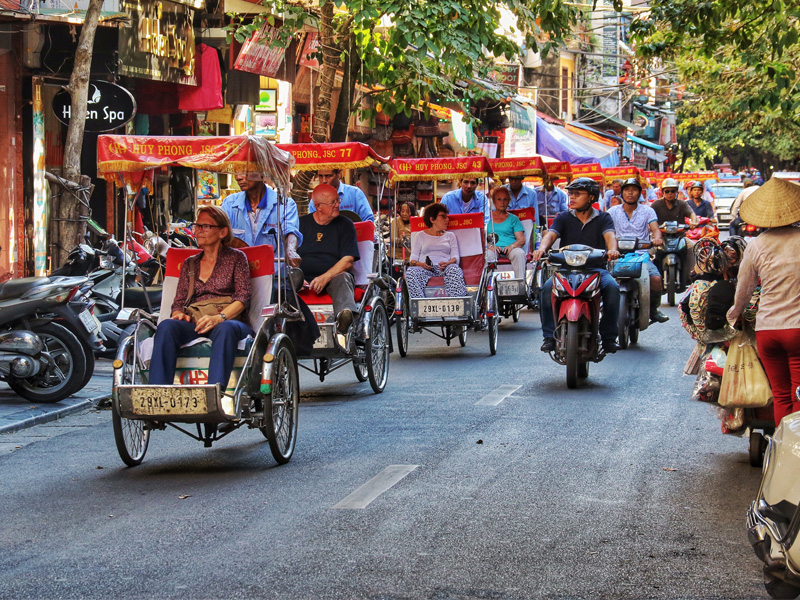 Hanoi City Tour
Hanoi
This should be the first tour you take when you arrive in Hanoi, in order to get sense of the city and to find your bearings. The tour will take you to the city's top sights; and as you travel round you will learn about the Hanoian way of life and culture. After the tour, you will have a better idea of where everything is located allowing you to go out and explore on your own.
---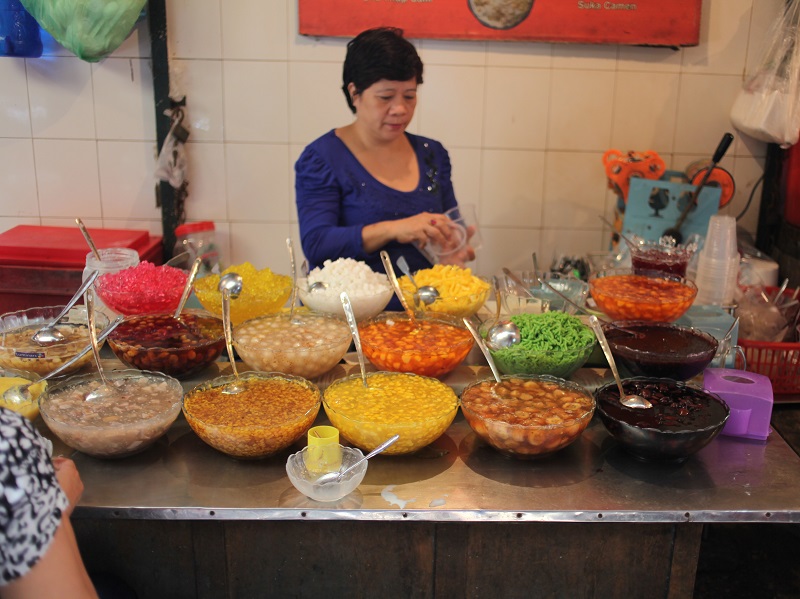 Hanoi Foodie Tour
Hanoi
Get acquainted to Vietnamese food and give those taste buds an Asian taste sensation. On this local foodies tour you will visit the Cho Hang and Dong Xuan Market located in the Old Quarter of Hanoi with your guide. Once here you can explore the area bite by bite. As you explore the market and try some of the delicacies offered by the various food stalls that fill the air with delicious smells.
---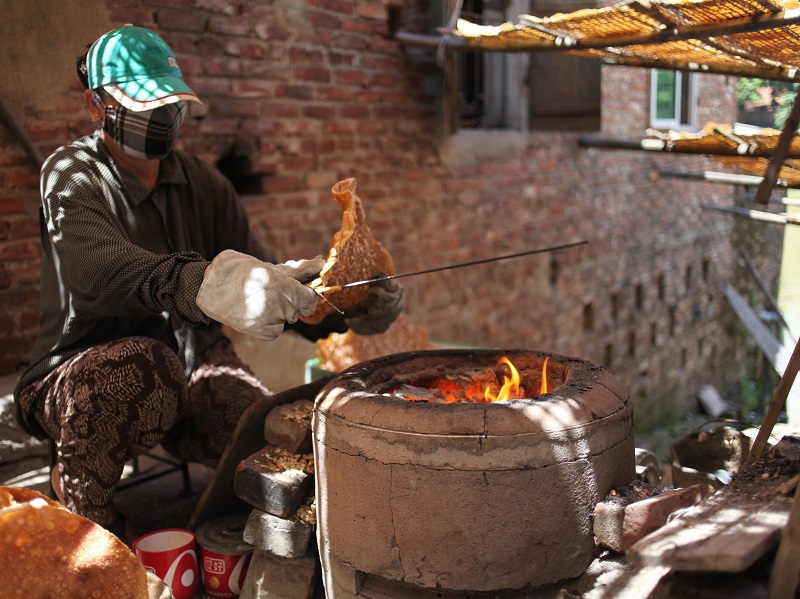 Tho Ha Traditional Village Tour
Hanoi
A unique tour which will take you out of the city to the village of Tho Ha. Back in the day the village was made famous for its pottery production, but nowadays it is known for its rice wine, cassava wine and rice paper cakes. During your time at the village you will have the opportunity to interact with the villagers, sample some rice wine and test your skills at rolling spring rolls.
---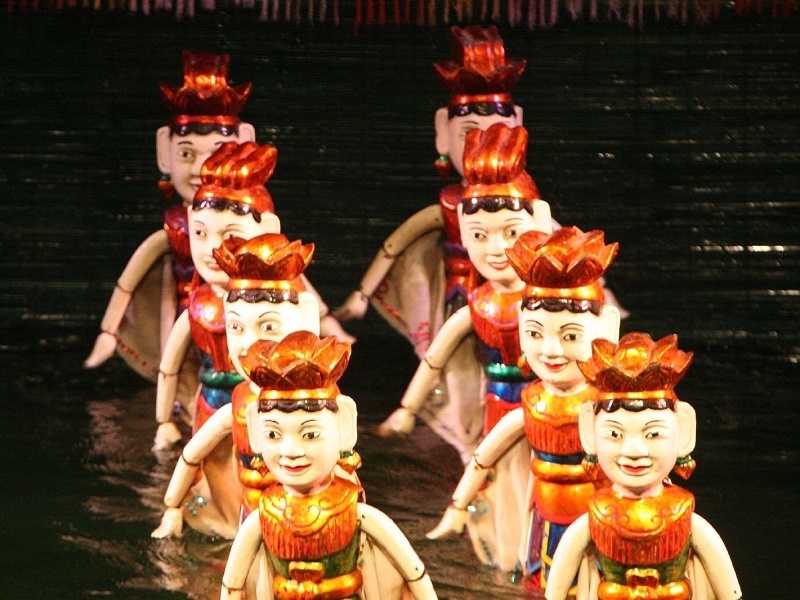 Water Puppet Show
Hanoi
See a real part of Vietnamese culture at the oldest puppet house in town. These clever and unique puppet shows recount folk tales and legends that have been passed down through the generations. They do this through songs performed by a live orchestra and the water puppets themselves. The show itself is entirely in Vietnamese, but the sheer execution of it all makes this a must-see, particularly if you are travelling with young children.
---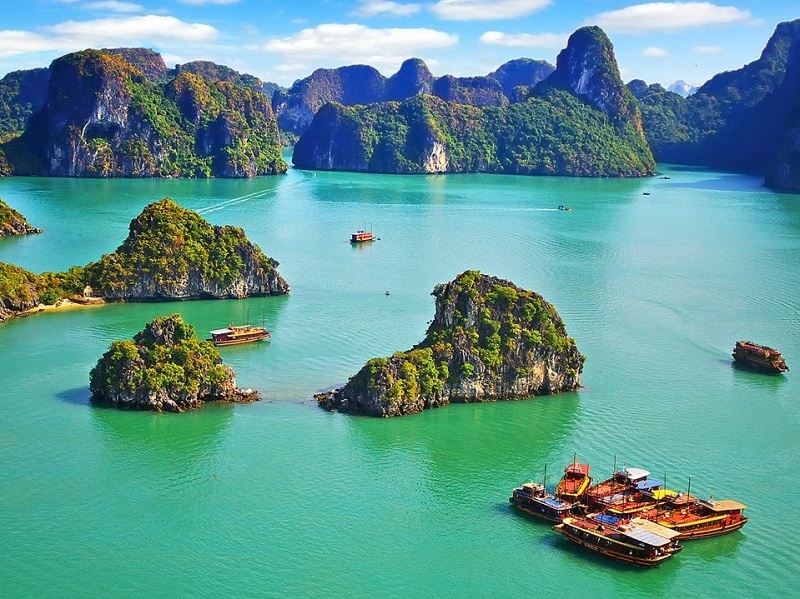 Ha Long Bay Junk Boat Tour
Ha Long Bay
There is nothing more typically Vietnamese than setting sail in Ha Long Bay on a traditional junk boat. From Hanoi you travel west to the stunning emerald waters of Ha Long Bay; a world Heritage site of outstanding beauty. On your boat cruise you will explore the colourful rock formation of Sung Sot Cave, climb 420 steps to the top of Titov Island for breath-taking panoramic views of the bay. Before spending a wonderful night on board for the real sailing experience.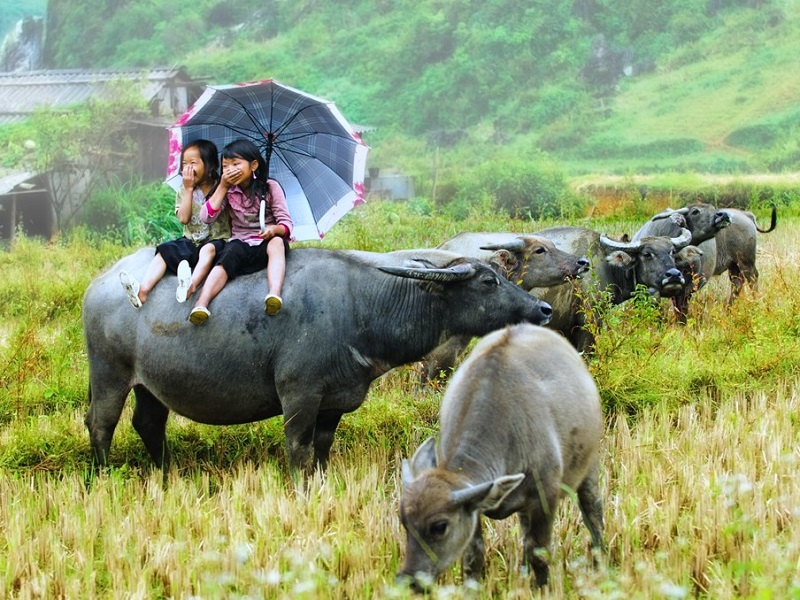 Trekking
Sapa & Mai Chau
The northern highlands of Vietnam offers some of the best trekking in the country. The region is Vietnam's least visited and is perfect for those wanting to get off the beaten path. Travel to see the jaw-dropping scenery of Sapa and the idyllic valley of Mai Chau or the charming Pu Luong. You will be treated to some of the most amazing scenery and walks that the country has to offer.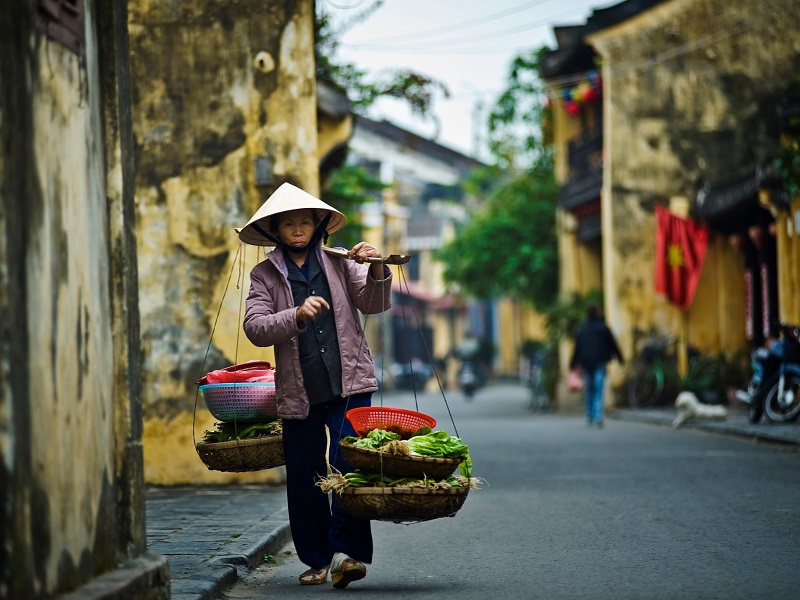 Authentic Hoi An City Tour
Hoi An
Hoi An is simply divine and should be a stop-off on everyone's must-visit list when travelling to Vietnam. On this day tour you will learn about the town's history and discover its numerous points of interest, such as the 400-year-old Japanese covered bridge and the local fish market. The tiny town is simply exploding with charm and it is often fun to ditch the map and follow your nose. Once visited you will definitely want to come back again and again.
---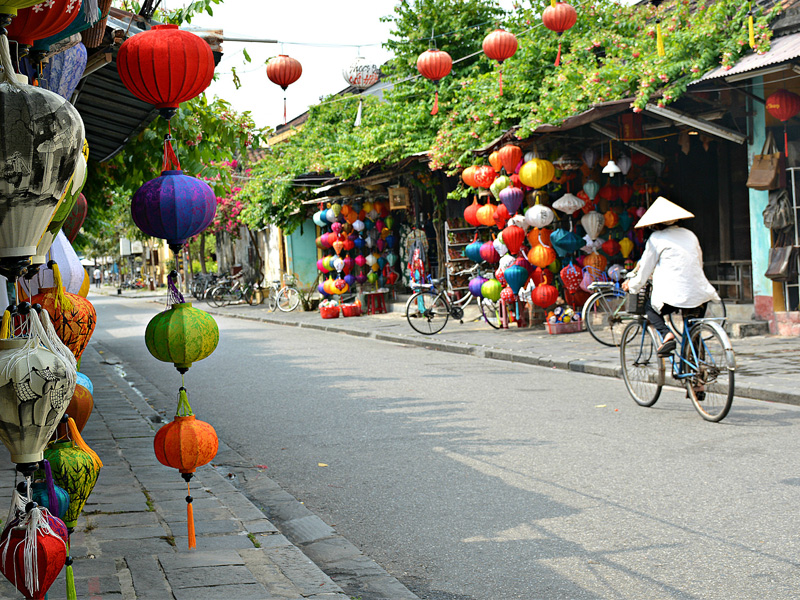 Escape Hoi An Bike Tour
Hoi An
Hoi An is addictive enough, as it offers the visitor everything they need. But if you do have the urge to escape then take a cycling adventure and venture out to the lush Kim Bong Craft Village. To get there you will pass the Duy Hai fishing hamlet and then board a local ferry with your bike to the Duy Hai fishing hub. Once here you can interact with the locals and explore the fascinating wood carving workshops.
---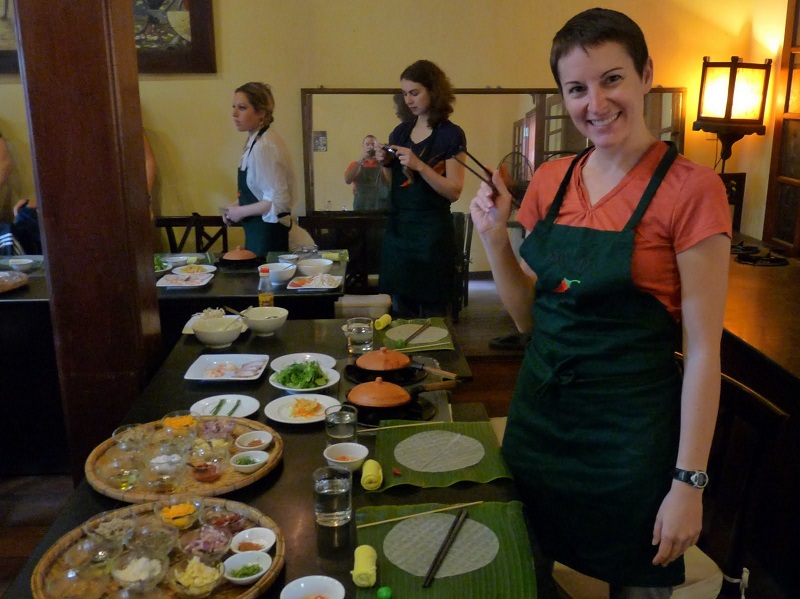 Food & Cooking Tour in Hoi An
Hoi An
There is nothing more authentic than our Food & Cooking Tour in Hoi An. You will start by visiting local markets on the hunt for the freshest ingredients, before taking a boat cruise along the Thu Bon River to the Red Bridge Cooking School. The wonderful traditional cooking school will teach you about the intricacies of Vietnamese cuisine and you will come away with a greater knowledge and the skills to recreate your dishes at home.
---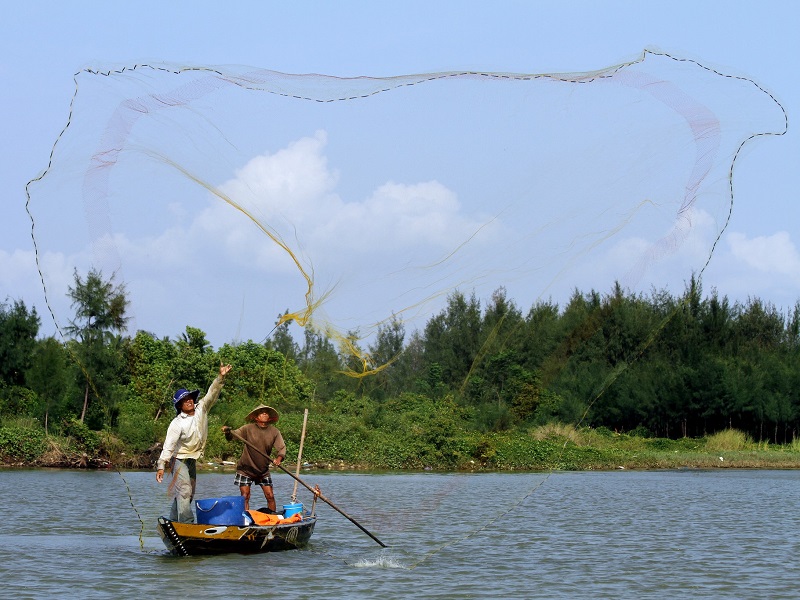 Hoi An Fishing Adventure
Hoi An
Fishing lovers looking to do bit of fishing during their travel will love our Hoi An Fishing Adventure Tour. On this day tour you will travel to local Cam Thanh fishing village, where you will learn all about traditional fishing techniques. You will also of course get to put your skills to the test, paddling a unique Vietnamese bamboo basket boat as you go in search for the biggest fish of the day.
---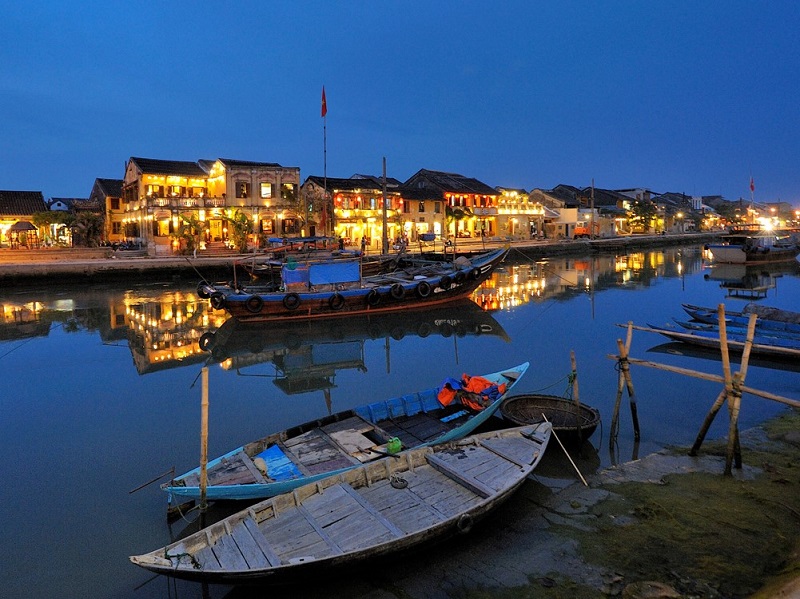 Hoi An Photography Tours
Hoi An
Photographers of all skills will certainly love our Hoi An Photography Tours. You can decide on sunrise or sunset shoots, a traditional town workshop or something a little different by catching a boat out to the glorious village of Thanh Ha. On our photo tours we will team you up with a local photographer who can either help you out with some tips and tuition, or for the more experienced photographer simply take you to the best spots.
---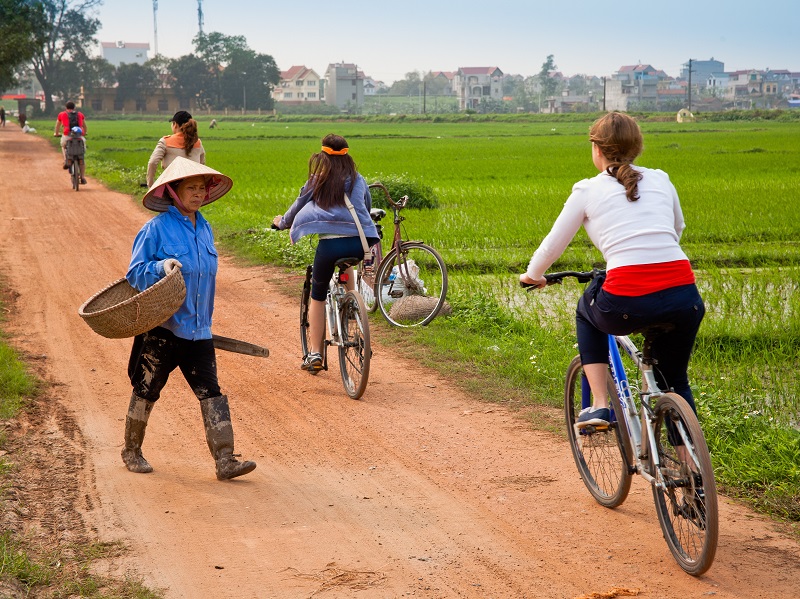 Vietnam Life Cycling Tour
Hoi An
Take an easy 2 km bicycle ride to the Tra Que Vegetable Village located northeast of Hoi An. On this day tour you can immerse yourself in the Vietnamese culture and help out the local farmers, such as helping to fertilise the land the old fashioned way by fertilising it with seaweed. This tour really is fulfilling as you will get to see some incredible countryside as you cycle around this very beautiful part of the country.
---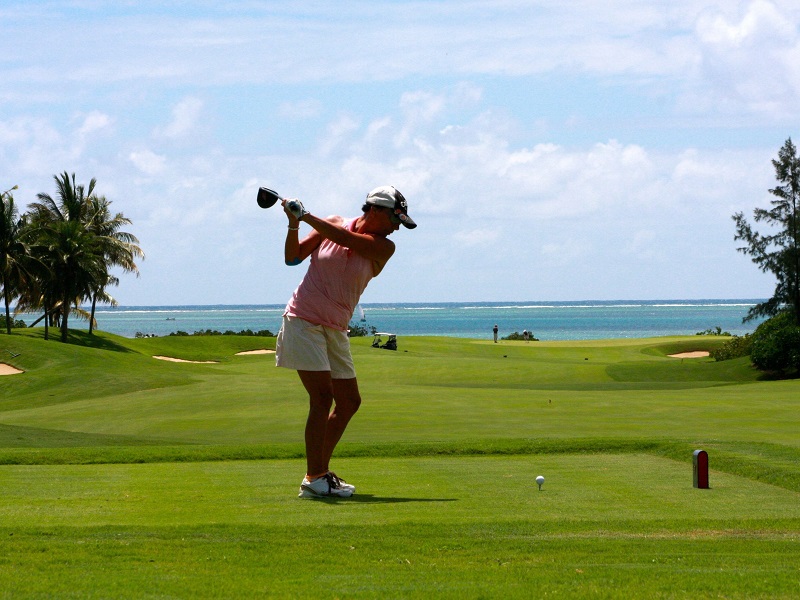 Golf
Hoi An, Hue, Danang
Hue, Danang and Hoi An are great destinations for golfers. Not only is the region home to some of Vietnam's best courses designed by Norman, Faldo and Montgomery, but on some of the courses you will play alongside the stunning coastline, upping the ante even more. Enjoy a day of challenging golfing, then return back to your hotel and sit back and relax on the area's beautiful white sandy beaches.
---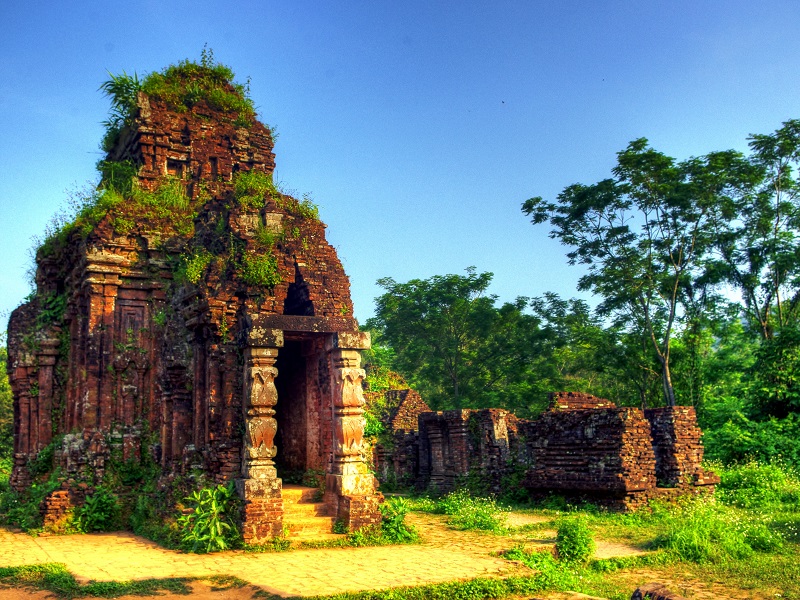 My Son Sanctuary Tour
My Son
Explore the enchanting My Son Sanctuary, the ancient capital and religious centre of the Cham people. Located in a lush valley 40km southwest of Hoi An, My Son was rediscovered by the French in the 19th Century. The area was once composed of 68 structures, but American bombings during the war have left only 20 standing. This is a wonderful day tour from Hoi An and highly recommended for those in search of even more culture.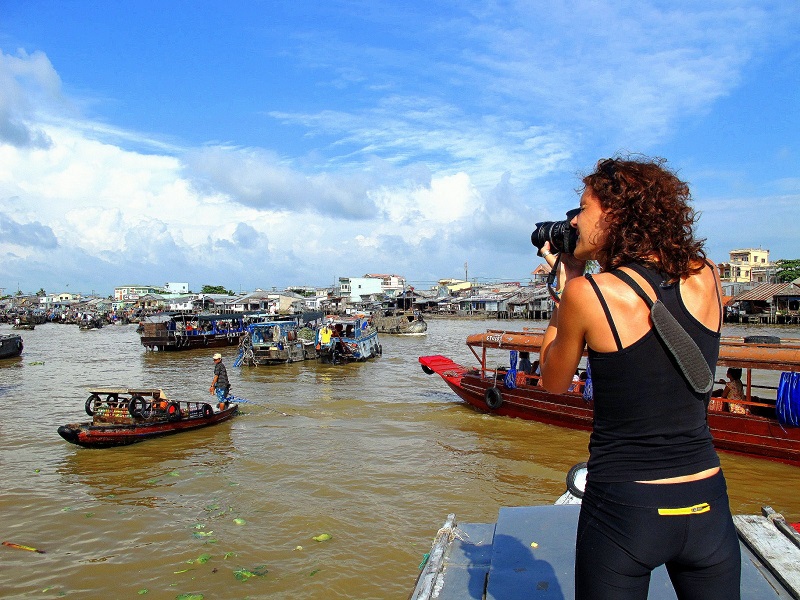 Mekong Delta Boat Tour
Ho Chi Minh
Get an insight into life underground if you dare by exploring the dark and narrow tunnels at Cu Chi. This vast network of tunnels were created to help the Viet Minh combat the French and later the American troops during the Vietnam War. Far beneath the ground, you will learn what life was really like for the troops in the tunnels as they lived, slept, ate and worked in the confines of the tunnels and rarely saw the light of day.
---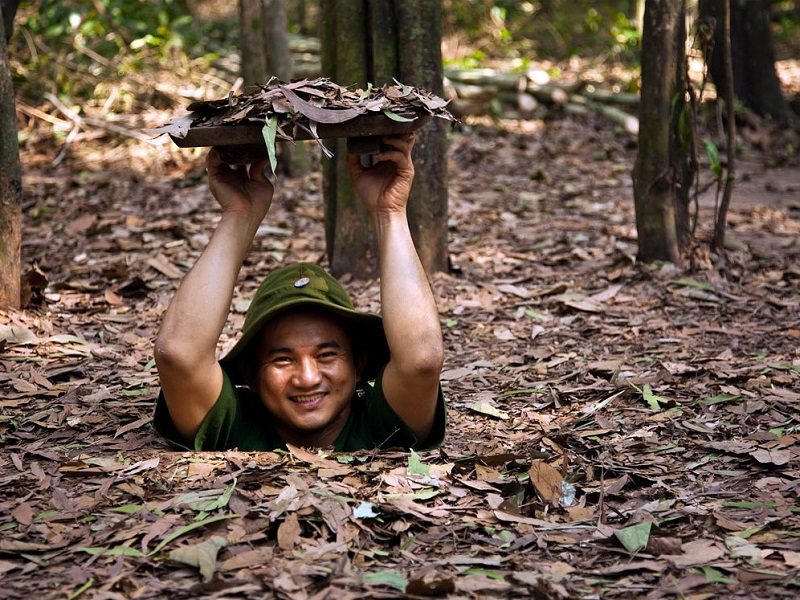 Cu Chi Tunnels Jeep Tour
Ho Chi Minh
If you'd like to make your Cu Chi Tunnels experience even more memorable, then our Authentic Jeep Tour is just for you. You will get the whole Cu Chi experience as the normal tour, however with this tour you will do it in style. Perfect for all the family and memorable for older children as you ride in a real re-conditioned US Army Jeep. This is such a great experience, that it will be a talking point for a long time to come.
---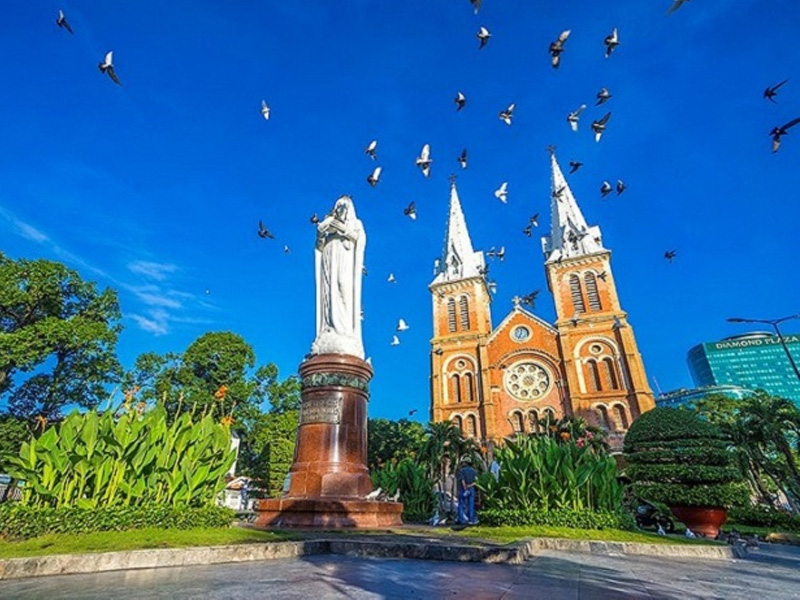 Good Morning Saigon City Tour
Ho Chi Minh
Starting this tour early in the morning allows you to discover a quieter and completely different side of Saigon. You will first ride your bike to the Tao Dan Cultural Park, where local residents will be practicing tai chi. From here you continue to the Ben Thanh Market, stopping for a bowl of pho soup at Pho 2000 restaurant, exactly as Bill Clinton did. On this morning tour you will really get an understanding of real Vietnamese life.
---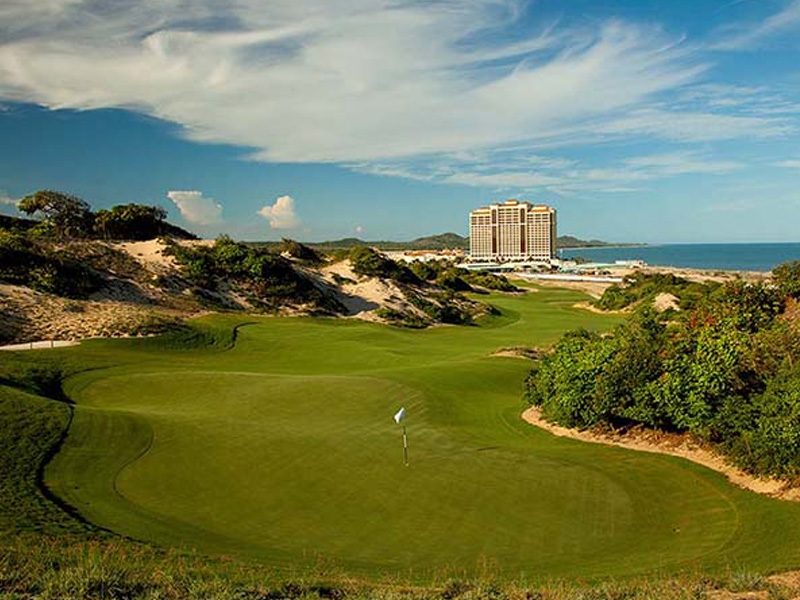 Golf
Ho Chi Minh
Playing golf in and around Ho Chi Minh city is the perfect balance between tranquillity on the golf course and the contrast of busy city life. The courses in the area are of a very good standard for all levels. Golf in Saigon has also now become very popular, with small society golf groups as there is so much going on. You can definitely burn the candle at both ends in this high-octane city.
---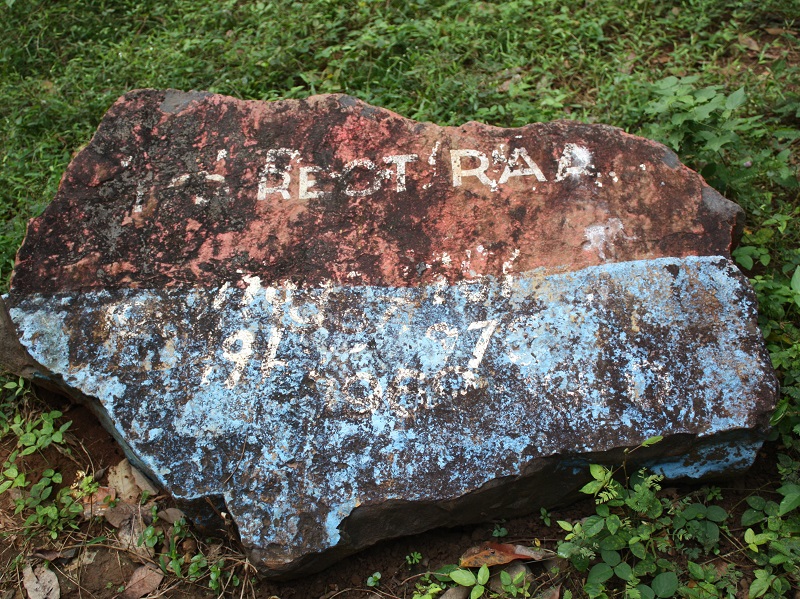 Long Tan Battle Field Tour
Ho Chi Minh
The Battle of Long Tan took place on the 18th August 1966 and pitted 108 Australian soldiers against an estimated 2,000 Viet Cong, where against all odds they came out victorious. During this day tour you will visit key points of the battles such as Long Tan Cross, the Horse Shoe, the Long Phuoc Tunnels and the Nui Dat, before returning to Ho Chi Minh City.
---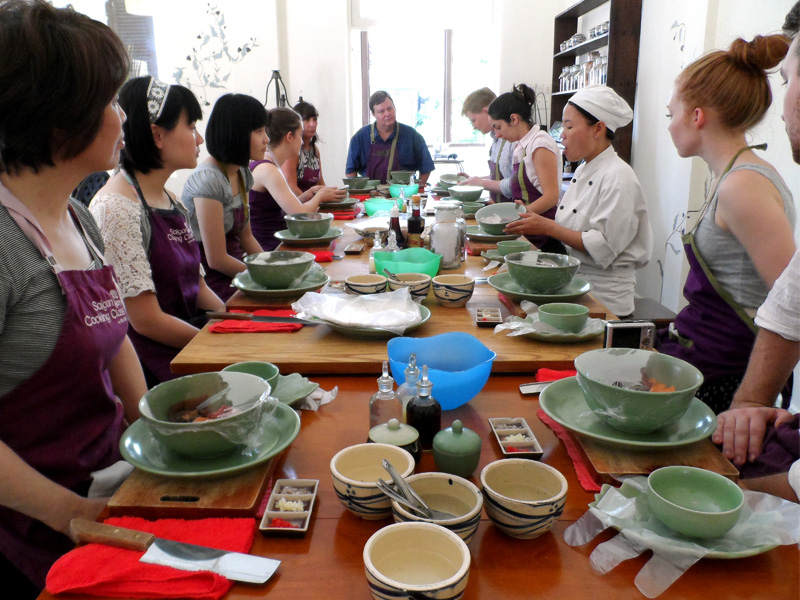 South Vietnamese Cooking Class
Ho Chi Minh
If you love cooking and the tastes of Vietnam and Asian cooking. Then make sure you learn how to cook a few of the classics; this way you can go home a recreate your favourite dishes and impress your friends. With the aid of your local host, you will learn about traditional ingredients and local techniques in order for you to master the art of preparing Vietnamese food by yourself.
---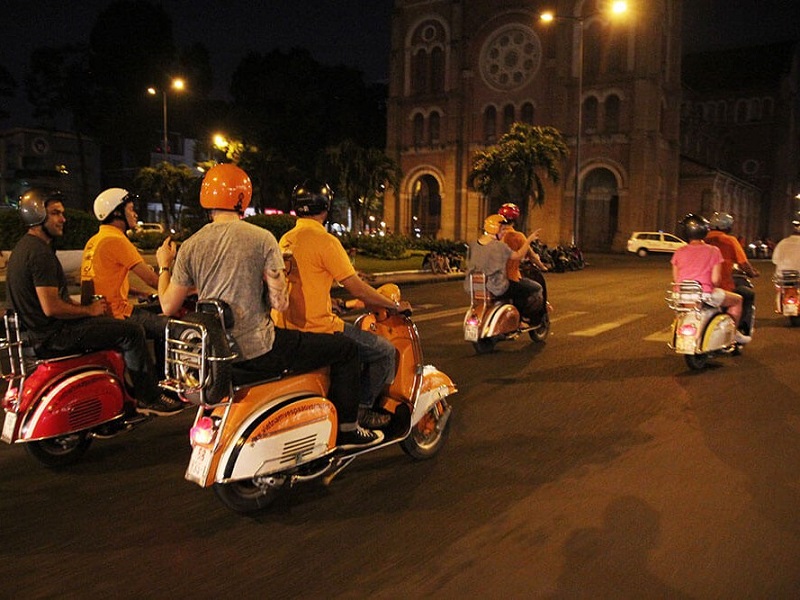 Vespa Night Food Tour
Ho Chi Minh
This is a great tour for those wanting to discover Saigon's night scene. On this Vespa adventure you will be teamed up with a guide/driver who will drive you through the busy city streets in search of Vietnamese food heaven. Throughout this tour you will stop at various local restaurants, coffee shops and bars to sample various Vietnamese dishes, beer and listen to some live music.
---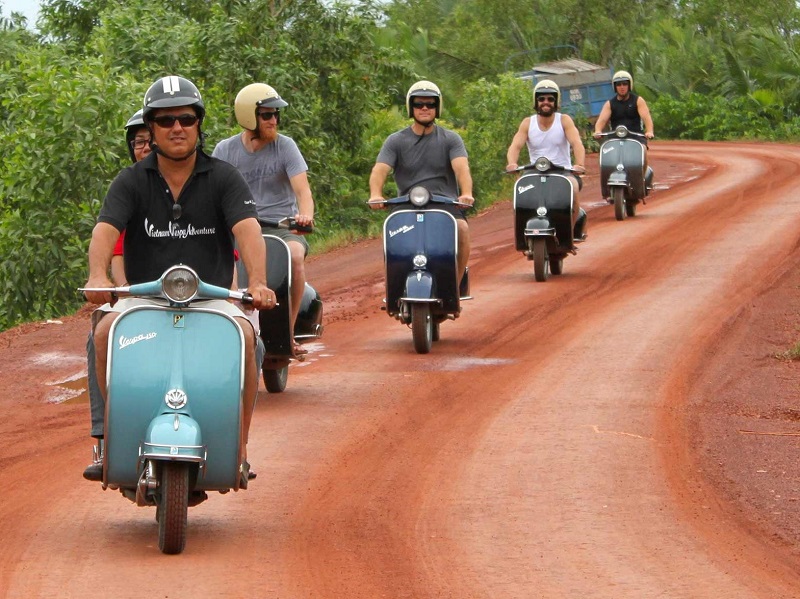 Vespa Cooking Class
Ho Chi Minh
Learn to cook Vietnam's most authentic and popular dishes with a twist. Ride out on the back of a Vespa into the Vietnamese countryside, where you will visit various local villages and take in the beautiful scenery of the Mekong. You will visit local markets to pick and choose the freshest ingredients before getting down to business and cooking some classic traditional dishes.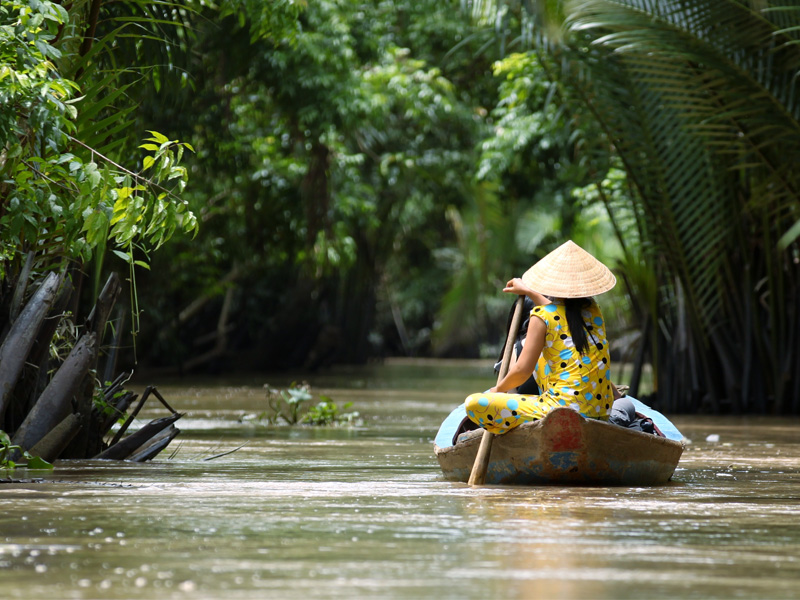 Mekong Delta Boat Tour
My Tho & Ben Tre
Visit the Floating Markets of Cai Be where more than 400 boats gather every day to trade goods. On this tour you will visit fruit orchards, and witness how local people make ceramics, popcorn and rice paper. This tour offers a great opportunity to interact with local merchants and to learn about their way of life on the waters of the Mekong. This tour are also great for photographers.
---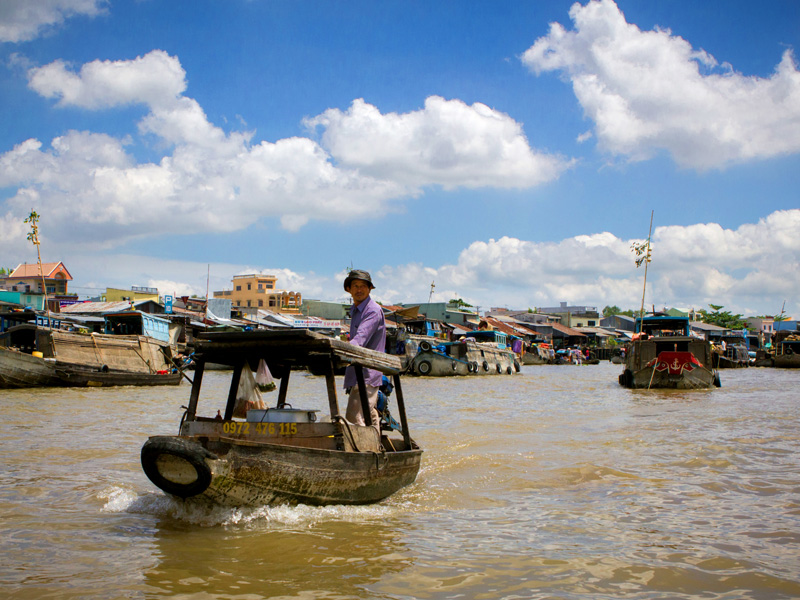 Mekong Delta Boat Tour
Cai Be & Vin Long
Visit the Floating Markets of Cai Be where more than 400 boats gather every day to trade goods. On this tour you will visit fruit orchards, and witness how local people make ceramics, popcorn and rice paper. This tour offers a great opportunity to interact with local merchants and to learn about their way of life on the waters of the Mekong. This tour are also great for photographers.
---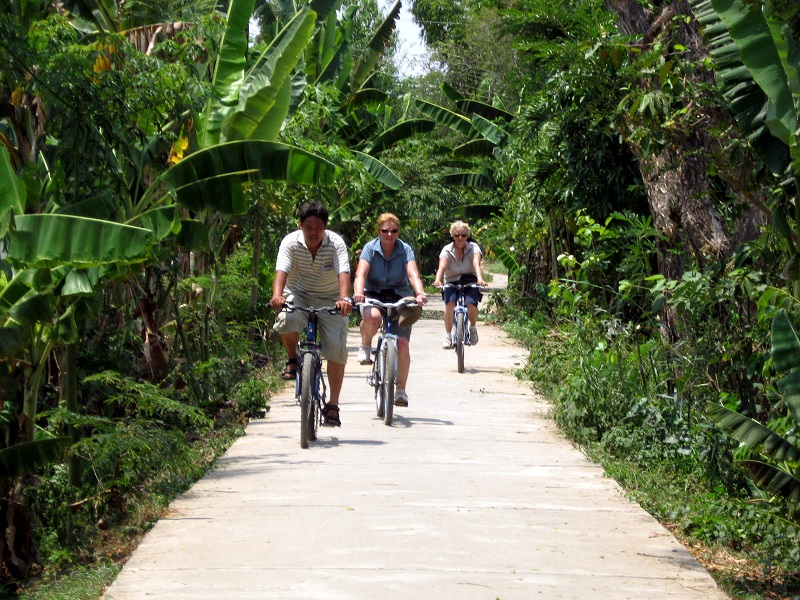 Cycling & Walking Tour
My Tho
Explore the breath taking area around My Tho on two wheels and have the ride of your life. You start the day by traveling to Tan An. Once here, jump on your bike and navigate your way through beautiful orchards, emerald rice fields, through villages and over bridges and canals. On this adventure you will also take a short boat cruise from My Tho pier to a small islet. You then get to enjoy a relaxing walk along shady palm-fringed trails to some local villages before returning home.
Towns & Cities in Vietnam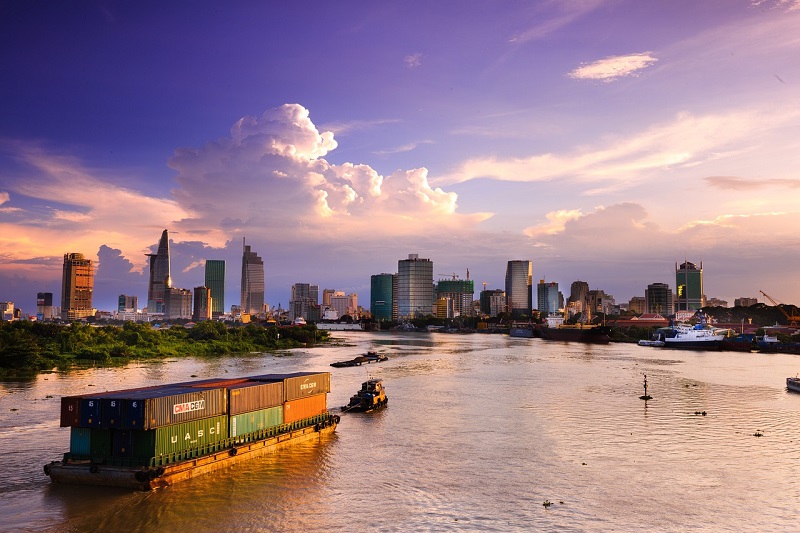 Vietnam has no shortage of captivating destination to visit on your holiday. Refer to our Towns & cities guide to plan the perfect trip.
Our Favourite Hotels in Vietnam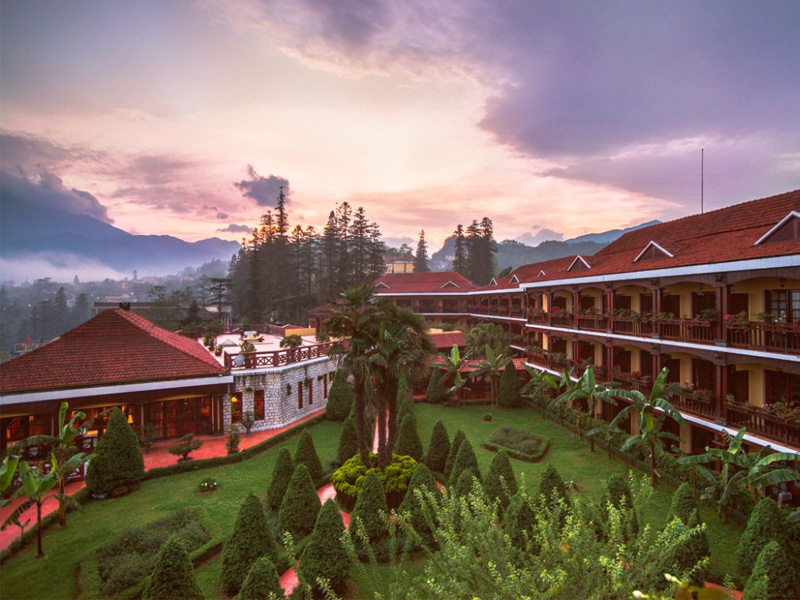 There are so many beautiful hotels to choose from in Vietnam. So we have selected a few of our most favourite and characterful hotels; giving you a taste of what you can expect.