Small Moto Discovery Tours
Why not discover the Cambodian countryside as a Cambodian would on a Honda Dream 125cc. These bikes are by far the most popular means of transportation in Cambodia as they are easy to learn and drive even for first-timers. Hop onto your moto and go on a scenic journey through green rice fields, villages, and ancient temples.
Here are some tour examples:
Khmer Cruiser (4 hours; starting at 08:00 or 14:00)
Countryside Adventure (8 hours; starting at 08:00)
Beng Mealea Discovery (8 hours; starting at 08:00)
Kulen Mountain Explorer (10 hours; starting at 07:30)
2 day Overnight Adventures
*Our bikes are easy to ride and we will teach you – no experience necessary.
Quad Biking Adventures
If excitement is what you are after, then jumping on a 4×4 quad bike to explore the beautiful countryside of Siem Reap is simply a must-do. Seasoned rider or not, we promise you will have fun as you whizz local through villages, rice paddies and some outer temples. A fun adventure for all the family!
Here are some tour examples:
Sunset Ride (1 hour; starting at 17:00)
Easy Rider (1 hour 15 minutes; starting at 10:30 or 16:00)
Discovery Ride (2 hours 15 minutes; starting at 07:30 or 13:00)
Half Day Tours (4 hours; starting at 07:00 or 12:00)
Full Day Tours (8 hours; starting at 08:00)
*You can ride either solo or as a pair, and with qualified instructors for children.
Mountain Biking Tours
What better way to discover Cambodia than by cycling your way around hidden temples and the glorious countryside. Mountain Biking Tours of varying difficulty and length can be arranged through rice fields, villages, hills, and far-off temples that have long been lost in the forest and are forgotten by tourists.
Here are some tour examples:
Angkor Temples by bike (30km Easy)
Secret Temples Ride (40km – Medium)
Beng Mealea Temple Ride (45km – Medium)
Temples, Countryside and Villages (45km Medium)
*The tours that we offer are either full-day or half-day tours.
Looking for a Cycling or Mountain Bike Holiday to Asia: Adventures on 2 Wheels
Dirt Biking (Get Dirty) Tours
If you are a dirt bike fanatic in search for adventure, then our Get Dirty Discovery Bike Tours were made for you. Tours range from half-day tours around Siem Reap for beginners, all the way to 11 days of pure motorised fun through the Cardamom Mountains and Cambodia's wild north east. Whatever you do, you are sure to return covered in dirt and with memories that will last you a lifetime.
Recommended Itineraries:
Cardomom Mountain Extreme (Dirt Bike Adventure)
Looking for a Dirt Bike Adventure Tour: Adventures on 2 Wheels
Towns & Cities in Cambodia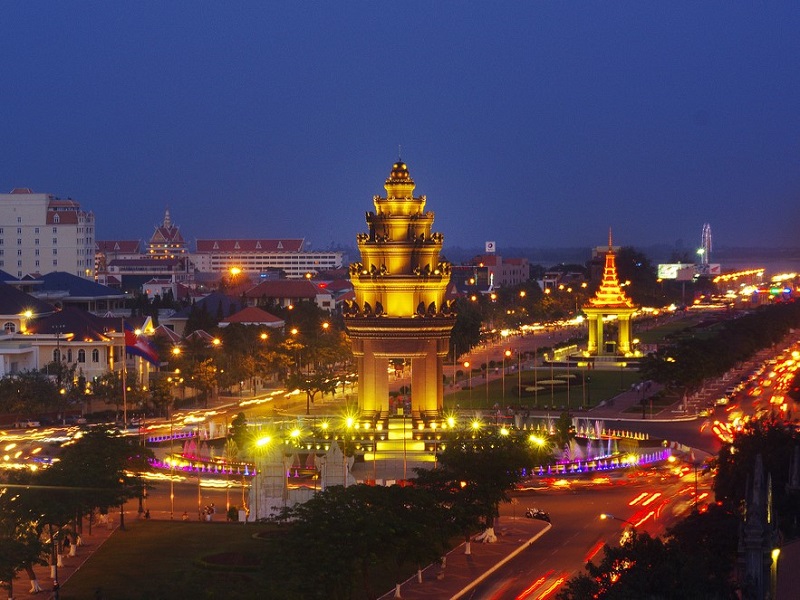 Cambodia has no shortage of captivating destination to visit on your holiday. Refer to our Towns & cities guide to plan the perfect trip.
Our Favourite Hotels in Cambodia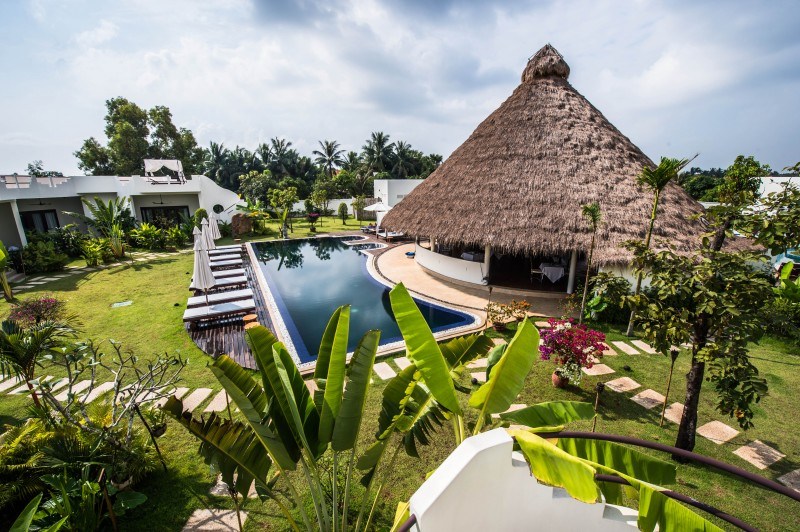 There are so many beautiful hotels to choose from in Cambodia. So we have selected a few of our most favourite and characterful hotels; giving you a taste of what you can expect.