Postcards of Cambodia
'Postcards of Cambodia Photography Tour' in association with Australian fine art photographer Douglas Beattie, Cambodia's most iconic photographer and his publishing company Wild Cambodia Press. On this tour, you will follow in the footsteps of Douglas Beattie and visit some of the locations of his iconic shots from his book 'My Cambodia', where you will get to see a slice of Cambodia through his eyes.
This tour allows you to gain a real insight into his spectacular photography and the development of his world-class postcards that promote Cambodia throughout the world.
This tour can be tailormade to suit you depending on the time you have to spend in Cambodia. The more time means that you can visit more of Beattie's special locations around Cambodia.
*If you book this tour with us you will receive a copy of Douglas Beattie's 'My Cambodia' the photographers cut.
+
If you love Douglas' work, we are able to arrange a special private day tour with him in and around Siem Reap.
 Highlights
+

Phnom Krom at Sunset

+

Architectural Art (Pagodas & Wats)

+

Floating Villages (Kampong Pluck)

+

Angkor Wat, Ta Phrom & Bayon

+

Phnom Kulen (Reclining Buddha and 1000 Lingas)

+

Phnom Sampheou mountain top view

+

Phnom Oudong

+

Phnom Penh (Independence Monument, National Museum, Wat Phnom)

+

Kep & Bokor Mountain in Kampot

Detailed Explore Cambodia Itinerary
Siem Reap
Arrival
Upon arrival at the airport in Siem Reap you will be met by a 'See Asia Differently representative' and transferred to your hotel. For the afternoon you can relax in your hotel or take a 2-hour afternoon trip to Phnom Krom, which lies just outside of town on the way to the Tonle Sap lake. This is the location of Douglas's lotus field shot.
Overnight in Siem Reap (Meals: _/_/_)
Siem Reap
Floating Village
This morning you visit Kampong Phluk, which is a perfect example of one of the many communities living in the floating villages of Cambodia. Within the community, you will pass schools and houses standing on 8 to 10m high stilts, as well as fish farms and an island pagoda. You will also visit the flooded forest, home to some of Cambodia's water-bird species, before a brief Tonle Sap boat tour. After the tour, you will return to your hotel, where the afternoon is yours to do as you wish.
Overnight in Siem Reap (Meals: B/_/_)
Siem Reap
Angkor Temple Tour & Circus
On this magnificent day tour you will take a static balloon ride, which gives you an aerial view of the temples. From here you journey to the enchanting temple of Bayon located in the centre of Angkor Thom. Your next stop is the Terrace of the Leper King. This intricately carved platform was the royal crematorium. Then continuing along to the Terrace of Elephants, originally used as a viewing gallery for the king to preside over parades, performances and traditional sports. You will then move on to the Mother of all temples, the Angkor Wat, which is believed to be the world's largest religious building. Your final destination is the famous 'Lara Croft; Ta Prohm temple, a structure, which has been abandoned to the elements. In the evening you will then marvel at the fantastic Cambodian circus, which is a mixture of acrobatics, music, dance and culture.
Overnight in Siem Reap (Meals: B/_/_)
Siem Reap
Phnom Kulen
After breakfast at 8am, you will venture off the beaten track and drive to the place, where it all began. Rich in history Phnom Kulen is where the "Age of Angkor" began. The location is one of only two places in Cambodia, where Buddha is reputed to have set his foot. First, you visit a thousand lingas that lie on the bottom of the river, from there you climb the steps up to the giant reclining Buddha. You then pause for lunch at a scenic waterfall exploring back trails, deep jungle tracks, and hidden temples including the stunning and sought-after stone elephant and lion statues. You then return back to Siem Reap for you to enjoy the evening as you wish.
Overnight in Siem Reap (Meals: B/_/_)
Battambang
Siem Reap to Battambang | Drive: 3 hours
Your photographic journey through Cambodia continues today as you travel the 3 hours journey to Battambang, which is also called Cambodia's Rice bowl as its fertile land produces more rice than anywhere else in the country. On arrival, you will enjoy a local lunch before exploring the town on foot. The town also has many great examples of beautiful French colonial architecture.
Overnight in Battambang (Meals: B/_/_)
Battambang
Banan Temple & Sampheou Mountain
Starting early, today is all about discovering Battambang and its surroundings. Starting with the hilltop temple of Wat Phnom Banan, a temple perched at the top of a small mountain overlooking the Sangkar River. After taking some time to explore the views you continue to Crocodile mountain or Phnom Sampheou, home to the killing caves of the Khmer Rouge as well as a steady stream of thousands of bats, which leave the cave at sundown each day.
Overnight in Battambang (Meals: B/_/_)
Phnom Penh
Battambang to Phnom Penh | Drive: 5 hours
Today you will journey all the way to the Cambodian capital pausing along the way in Kampong Chhnang for lunch. The highlight of the day is a visit to Oudong, which was the home of the royal capital between the 17th and 19th centuries. Once here you have time to find that perfect picture from either the top of the hill or from across the nearby fields with Oudong as the backdrop. From here you then continue your journey to Phnom Penh. Once in the capital, you are free to enjoy the evening as you wish. If you want to take a few shots, then we recommend that you go down to the waterfront to check out the activity there.
Overnight in Phnom Penh (Meals: B/_/_)
Phnom Penh
Cyclo Tour, S21 & River Cruise
Enjoy a Phnom Penh cyclo tour in the morning seeing the capital's key sites, such as Wat Phnom, the National Library, the Central Market, the National Museum, Independence Monument and, of course, the Royal Palace as well as Silver Pagoda. You will be dropped by the river to enjoy lunch before visiting the infamous Tuol Sleng Museum (S-21), where you can learn about the turbulent recent history of Cambodia. As for the evening, you will enjoy a dinner cruise along the Mighty Mekong River, a perfect way to end any day.
Overnight in Phnom Penh (Meals: B/_/_)
Koh Rong Samloem
Phnom Penh to Koh Rong Samloem | Drive: 4 hours
This morning you leave the capital early in the morning in order to travel 4 hours to Sihanoukville and Cambodia's coast. On your arrival, you will transfer straight to the pier and board a boat to the island. The boat takes about 2 hours to reach the island, upon the arrival you will then check-in and spend the rest of the day on this beautiful island however you wish.
Overnight in Koh Rong Samloem (Meals: B/_/_)
Koh Rong Samloem
Free Day
You are free to spend your time on the stunning island of Koh Rong Samloem as you wish. Laze about, unwind, chill out at a bar, swing in the hammocks and enjoy the magnificent beaches and the sunset.
Overnight in Koh Rong Samloem (Meals: B/_/_)
Kampot
Koh Rong Samloem to Kampot | Drive: 3 hours
Today you take a boat back to the mainland and then drift further down the coast to the riverside town of Kampot, which will be your base for the next 3 nights. Kampot is a little town that is becoming more and more popular with expats escaping Phnom Penh at the weekends. The town has some nice bars, restaurants, a sleepy feel and boasts a wonderful view of Bokor Mountain in the background.
Overnight in Kampot (Meals: B/_/_)
Kampot
Rabbit Island
Today you will travel the short distance to Kep, which was a popular beachside town back in the time of the French. The town is littered with derelict villas of an era gone by. Once in Kep, you will take some time out at the famous Kep crap market before boarding a boat for the short 20-minute ride out to Koh Tonsay (Rabbit Island). Once there you will find a stunning and secluded beach that you can enjoy for the day before returning back to Kampot for the evening.
Overnight in Kampot (Meals: B/_/_)
Kampot
Bokor Hill Station
Today you will enjoy a fabulous day visiting a church, the old and new casinos and the royal residence. The property was built by French authorities in the early 1920s to escape the high summer temperatures, and it boasts incredible views of Cambodia's coastline. Take a trip up to Bokor Hill Station, it is also possible to arrange a picnic lunch at the top for you to enjoy.
Overnight in Kampot (Meals: B/_/_)
Phnom Penh
Kampot to Phnom Penh | Drive: 3 hours
Today you travel back to Cambodia's capital pausing at Choeung Ek (Killing Fields), which is located about 17km southwest of Phnom Penh and is the best known of the various Killing Field sites in Cambodia. You will spend some time being guided around the site, learning about the turbulent recent history of Cambodia. After time to reflect you continue to your hotel. You then have the rest of the day to explore the city under your own steam.
Overnight in Phnom Penh (Meals: B/_/_)
Phnom Penh
Departure
Today you are free to enjoy your last day in Phnom Penh as you wish before being picked up from your hotel and transferred to the airport for your departing flight home.
(Meals: B/_/_)

Tour includes
+

Airport pick up and drop off

+

Overnights as mentioned

+

Excursions as mentioned

+

Transportation in private A/C vehicle

+

English speaking guide

+

Meals as mentioned (Breakfast, Lunch & Dinner – excludes drinks)

+

All taxes

Tour excludes
-

All flights unless included in itinerary & Visa fees

-

International airport tax (Included in Airline Ticket)

-

Meals, unless mentioned differently

-

Beverages and personal expenses

-

Other excursions and entrance fees

-

Travel insurance (cover against all cancellation costs, medical expenses, including repatriation and evacuation in the event of accident of illness)
Please note: You must have a valid passport with at least 6 months remaining on it as well as bringing with you 4 passport size photos with you for your visa, as well as having a couple spare.
Contact Us
Start planning your holiday today
Call us on 0208 150 5150, for International callers 004420 8150 5150, send us an e-mail [email protected] or just use the form opposite.
Your next steps:
1

Get in touch and talk to our specialist Asia travel team

2

We then craft a unique and tailor-made itinerary just for you.

3

We will stay in touch with you all the way through your holiday experience

4

Pack you bags and get ready for your

Asia holiday

of a life time
On arrival in Asia we will meet you at the airport, transfer you to your hotel and then sit down to run over your holiday program again. We then introduce you to your local guides and give you some helpful local travel tips; such as local restaurant and bar suggestions and some cultural insights.
Towns & Cities in Cambodia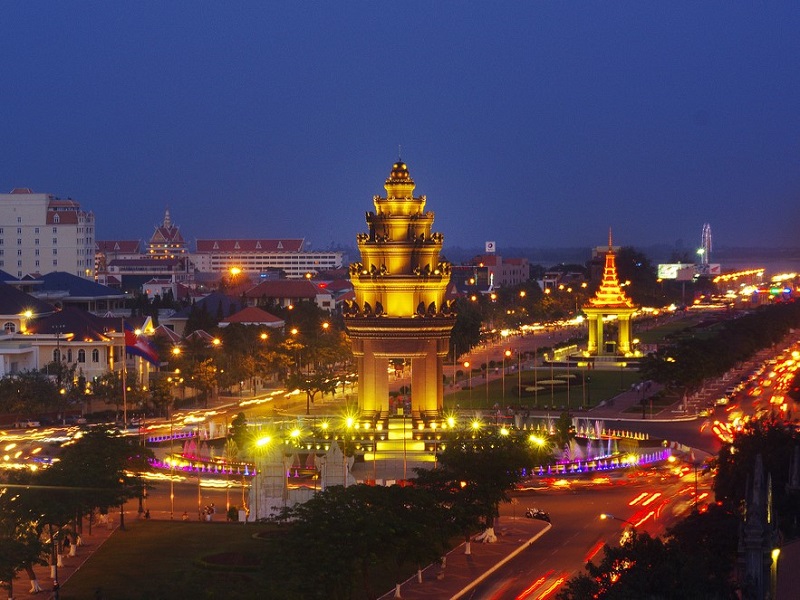 Cambodia has no shortage of captivating destination to visit on your holiday. Refer to our Towns & cities guide to plan the perfect trip.
Our Favourite Hotels in Cambodia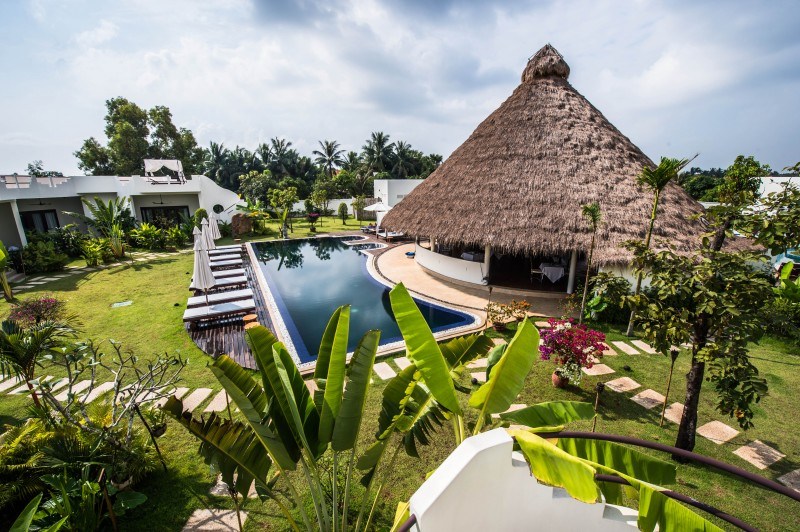 There are so many beautiful hotels to choose from in Cambodia. So we have selected a few of our most favourite and characterful hotels; giving you a taste of what you can expect.