All of the Activities we can offer in Thailand
Browse through our Thailand Activities by region:
Please ask us for more detailed information on the activity you would like to include in your Thailand Holiday.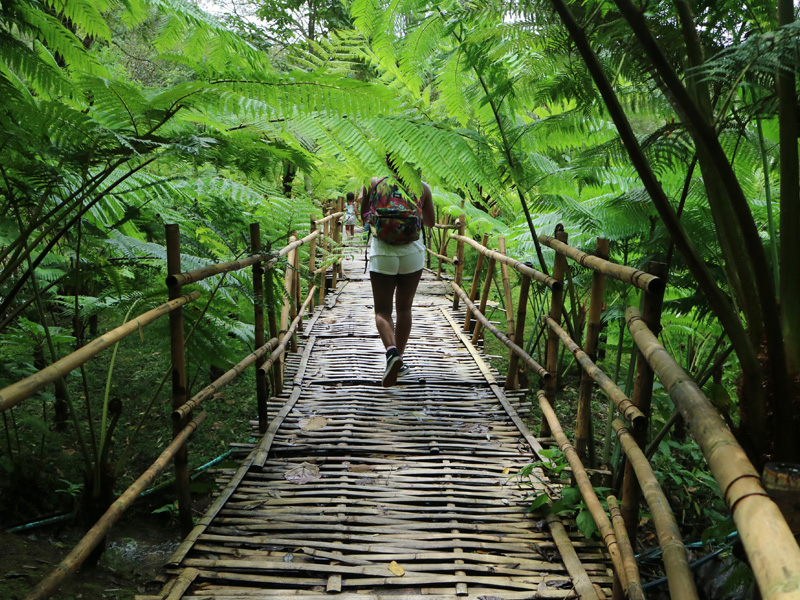 Trekking in Chiang Mai
Chiang Mai
Chiang Mai is a fascinating mountainous city with many traditional hill tribes living in the area. On this trek you will get to experience the local way of living, while visiting the scenic villages and the homes of friendly Hmong tribal people. You will also get to witness the lifestyles of these village people, see their unique and traditional way of life as well as enjoying the breath-taking views that surround area.
---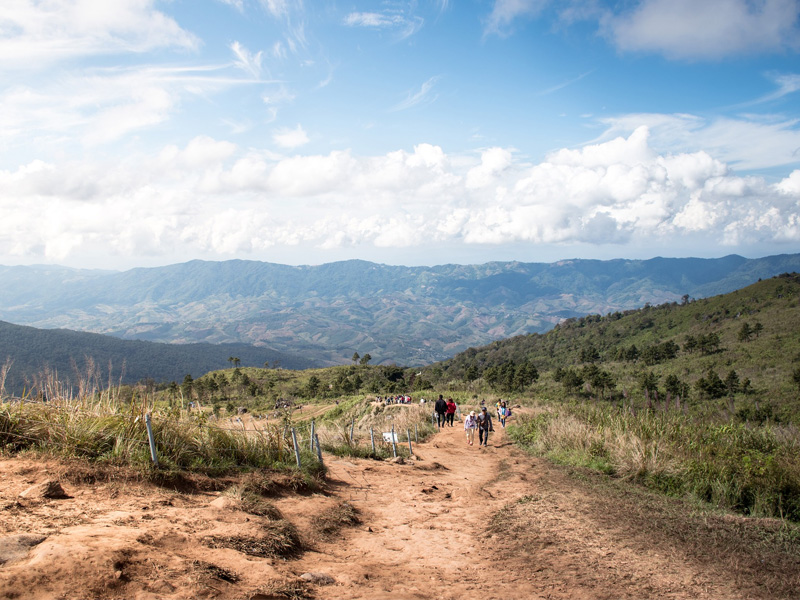 Trekking in Chiang Rai
Chiang Rai
Chiang Rai is a mountainous city in the North near the borders of Laos and Myanmar. A day trek of the region takes you on a journey which takes in the rich nature of the area with beautiful and exclusive flora and fauna. There are many unique hill tribes living in Chiang Rai with backgrounds from Burma, Tibet and China. You get to see traditional way of life in these lovely communities with fascinating history and friendly people.
---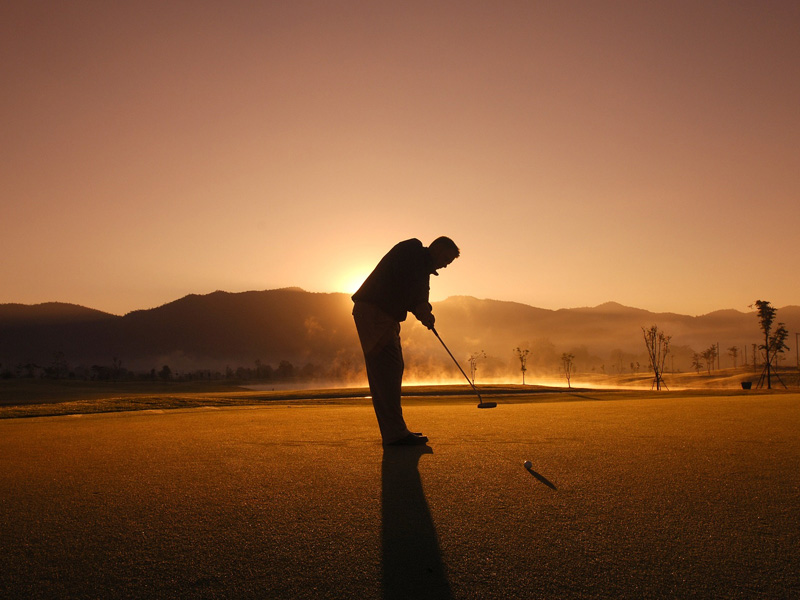 Golf Chiang Mai
Chiang Mai
Chiang Mai offers you a golfing treat as the golf courses in this mountainous region offer the visitor some breath taking scenery and beautiful nature! The area of Chiang Mai is becoming the go to area in Thailand for the more out doors' sort of person that enjoys beautiful walks, clean air and beautiful scenery.
---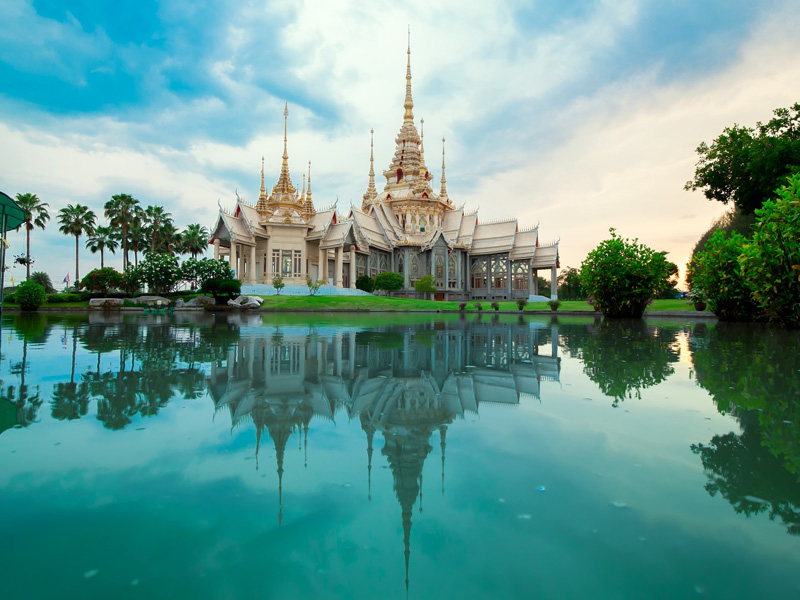 Golf in Chiang Rai
Chiang Rai
The very best golf courses in this incredible area are waiting for you to discover them. The region of Chiang Rai with its stunning scenery and mountainous back drops would not normally spring to mind as a go to golfing destination but those who do venture out for a round or two are massively rewarded by the contrast and the playability of the courses in the region.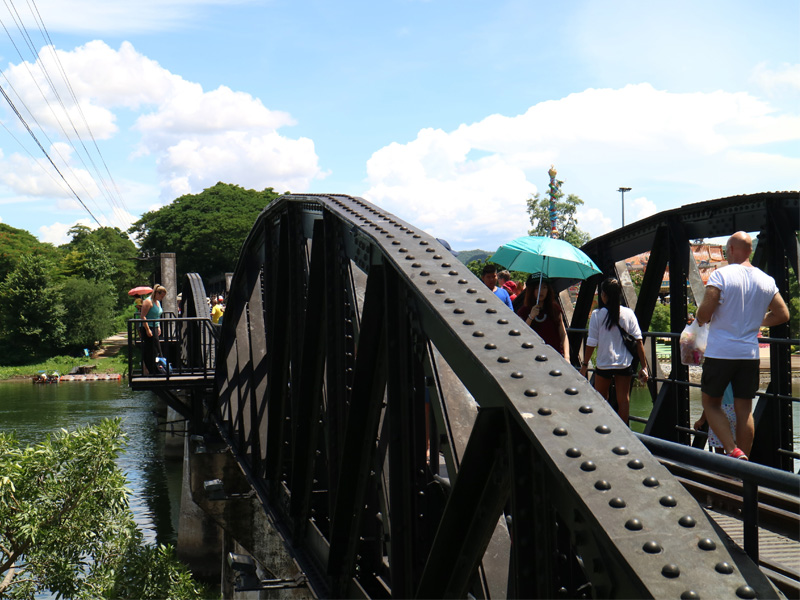 Bridge Over the River Kwai Tour
Kachanaburi
Kanchanaburi is best known for the historical Bridge over the Kwai River. You will relive the touching history at the Thailand-Burma Centre, which is a War Museum. Experience the sorrowful War Cemetery and the Bridge over the Kwai River. You also get to visit the Hellfire Pass Memorial where you have time to reflect and remember all those who perished in the labour camps.
---
Pink Dolphins
Khanom
Take a morning boat trip out to see the incredible, unique and rare wild pink dolphins that grace the shore line in Khanom. On this boat tour you have the opportunity to observe these playful dolphins frolicking in their natural environment and playing in the waves created by your traditional long tailed fishing boat. Which gives you the perfect vantage point and an amazing experience.
---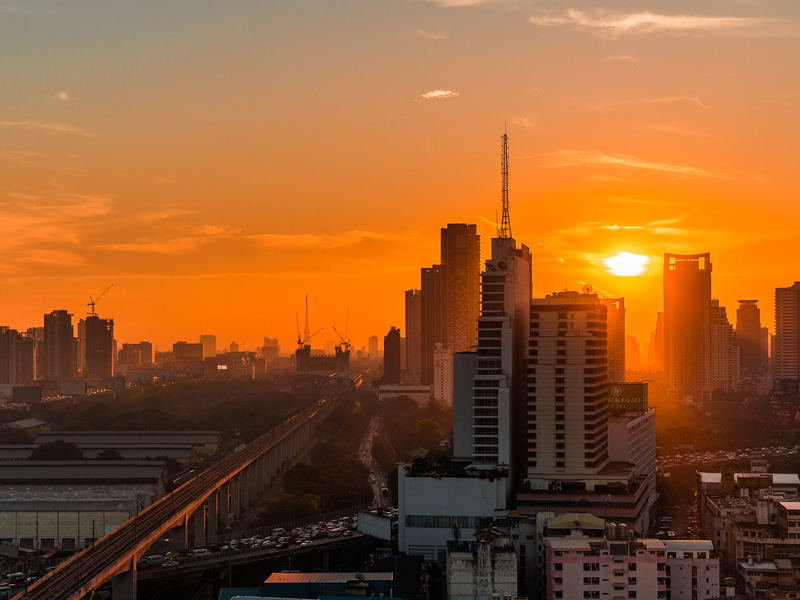 Bangkok City Tour
Bangkok
Our Bangkok City Tour takes you to see the main and most exciting sights in the vibrant city of Bangkok. Experience the magnificent Grand Palace, previously used as the royal residence and explore the tall and impressive Wat Pho Temple with its reclining Buddha Statue. As well as discovering many more different and unique places that Bangkok has to offer!
---
Bike Ride
Loei
Enjoy a lovely and easy-going bike ride around the peaceful area that surrounds the picturesque town of Loei. You get to observe how the extremely welcoming local people live and learn about their daily lives. Sit down and have a chat with your new friends and get your guide to translate your questions. See the impressive Sirila Eco-Farm and learn about the traditional ways of farming, where they do not use any electricity.
---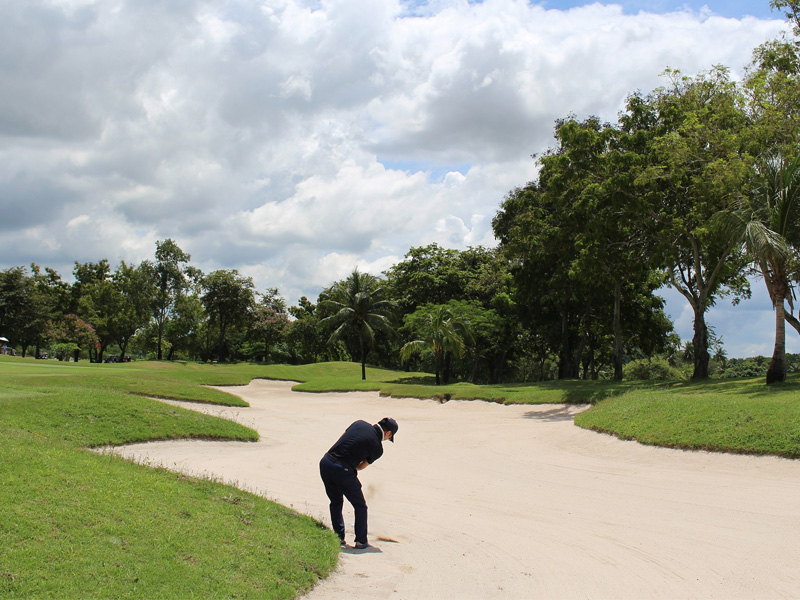 Golf in Bangkok
Bangkok
Bangkok has got more award-winning, challenging and fun courses than you can shake a stick at. So you are in luck if you are looking for a golfing holiday where you play a different course on every day of the week. The city is also a perfect hub to explore the rest of the country and some of the best city and vibrant night life that can rival any Asian city.
---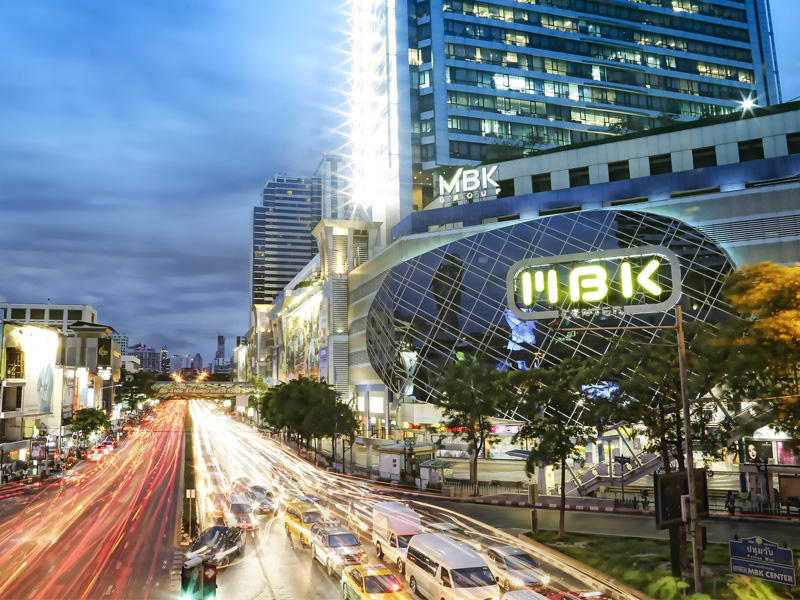 Shopping in Bangkok
Bangkok
Thailand has much to offer the shopaholic with no better location to look for a bargain than the countries capital of Bangkok. The city has everything you need to fulfill your need for a shopping spree! Not only bargains the city offers a wealth of luxurious boutiques shops with high quality well-known brands. However on the flip side it is also the best place for fakes and copies as well as bespoke tailoring.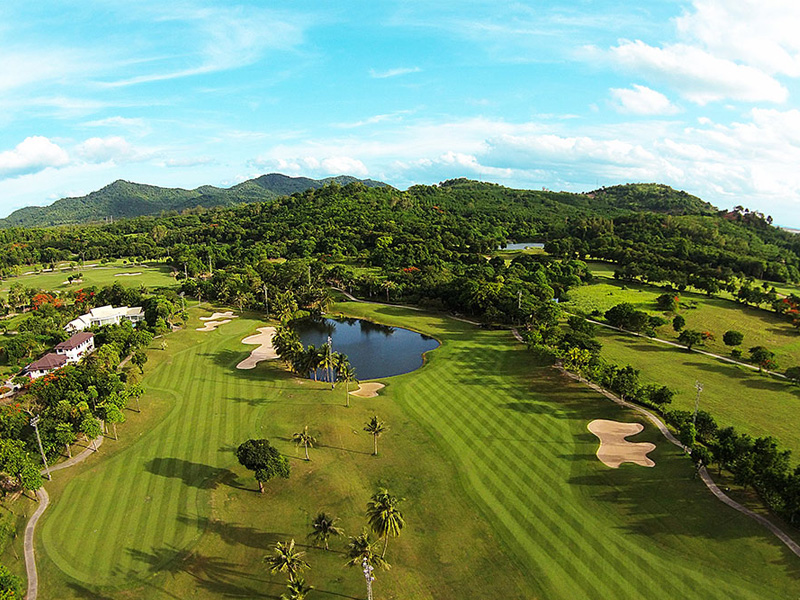 Golf in Pattaya
Pattaya
Golfing in Pattaya is a fun mixture of sand, sea, nightlife and of course golf! Play golf in the cooler mornings and then in the afternoon relax and enjoy the lovely beaches before heading out in the evening, for the cities vibrant nightlife of the city. Pattaya has some very special courses for you to choose from such as the wonderful Laem Chabang International designed by the golden bear himself Jack Nicklaus.
---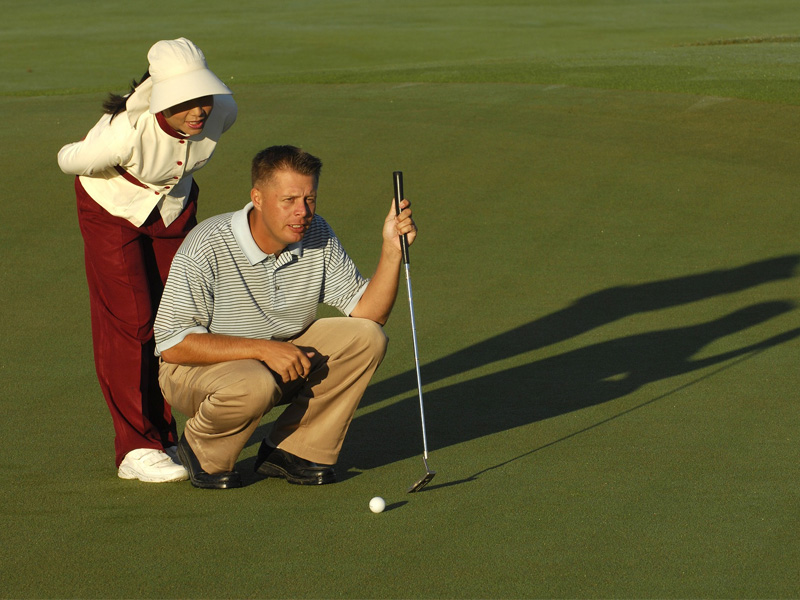 Golf in Phuket
Phuket
Phuket is another picture perfect location if you are looking for golfing location that you can enjoy 18 holes before hitting the stunning beaches that litter the coastline. The area is perfect for a family vacation where dad has to have his 18 hole golf fix. As well as being popular with golf groups as the area has lot of variety to offer the visitor and an array of top notch courses to choose from.
---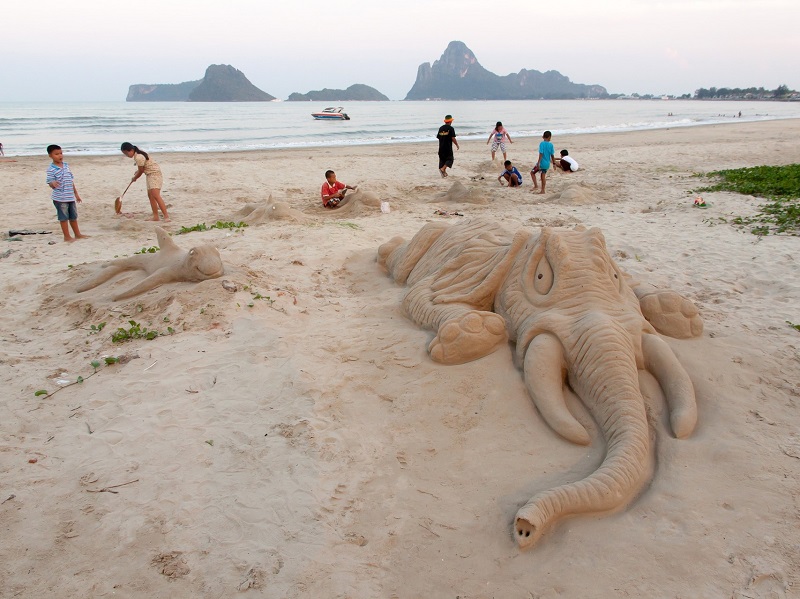 Beaches of the South East
South East Thailand
Stunning white beaches and the crystal clear waters of South East Thailand are just waiting for you to explore! Enjoy the delightful island of Koh Samui, Thailand's third largest island, the fascinating Koh Tao with its small bays and turquoise water and the magical island of Koh Phangan with its friendly people and terrific food. Visiting the region you can also experience the charming towns and experience the local way of life.
---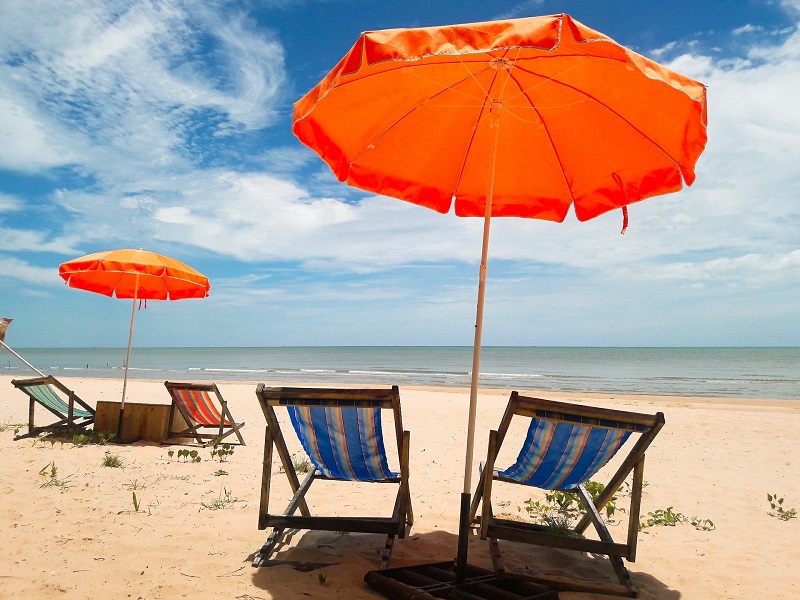 Beaches of the South West
South West Thailand
South West of Thailand is also home to beautiful islands, vibrant cities and lovely villages. Phuket has something for everyone from vibrant nightlife to relaxing beaches. Koh Lanta and Krabi are islands filled with perfect beaches, cosy villages and exciting activities water based activities. And then there is Koh Phi Phi where you can take a day trip to Maya Bay, where the well-known Leonado D'Caprio movie the The Beach was filmed.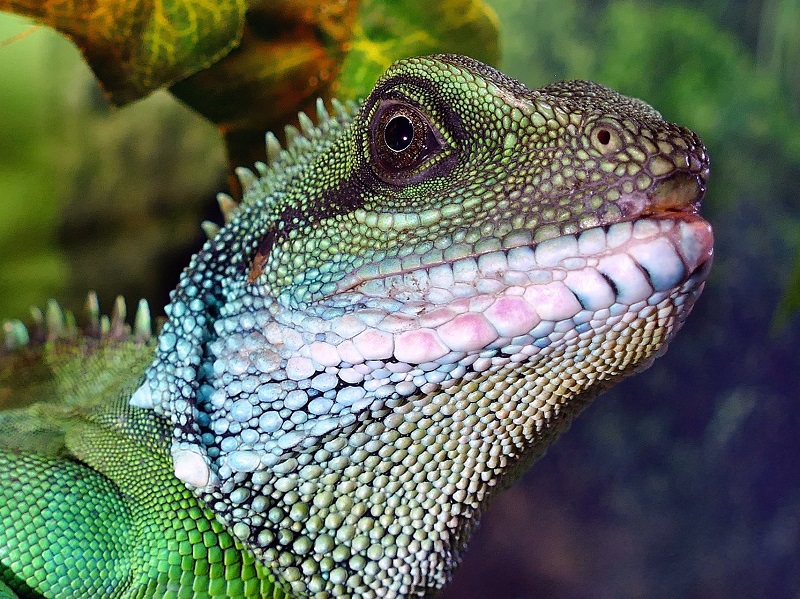 Thailand Wildlife
Various Locations
Thailand is a great place to discover for nature and animal lovers! There are an abundance of unique National Parks that offer breath taking scenery and stunning views! You can trek through peaceful mangrove forests, explore stone karst formations and see some extraordinary flora and fauna that exists nowhere else in the world! Mesmerizing waterfalls, magnificent mountains and friendly locals also await the wildlife enthusiast to Thailand.
---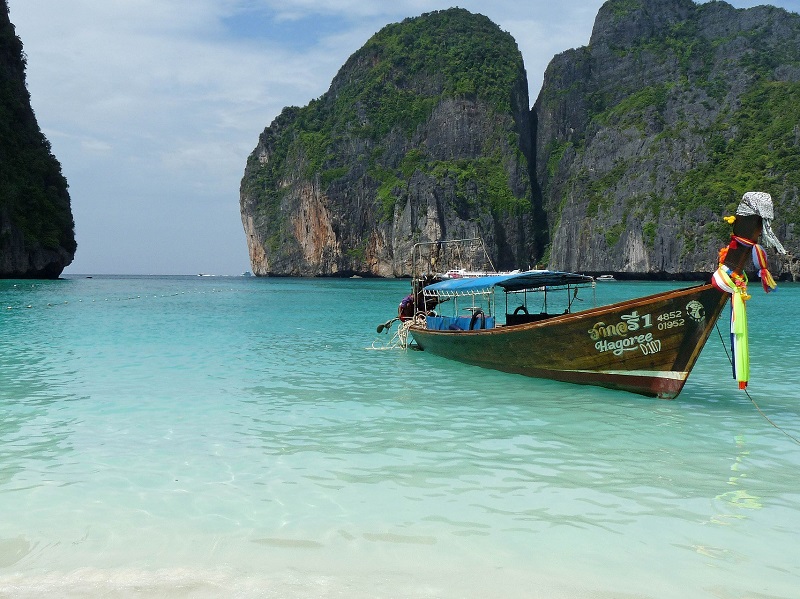 Islands of Thailand
Various Locations
The islands of Thailand are all about total relaxation and discovery as you get to Island hop from one stunning beach location to another. Moving from island to island allows you to escape the crowds and explore unique hidden sandy beach locations that many visitors miss out on. Also throughout your journey you will experience many swimming, snorkeling and diving opportunities available in the stunning waters that surround the coconut lined islands.
---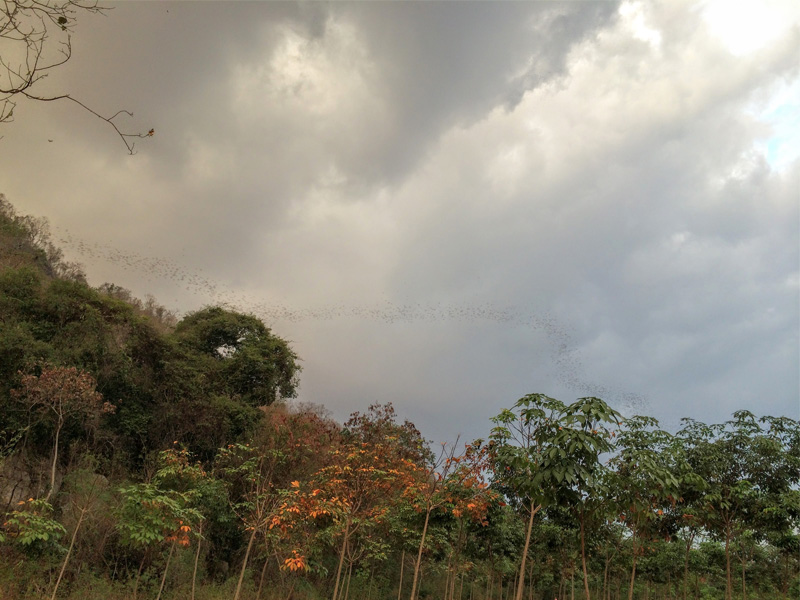 Thailand National Parks
Various Locations
Thailand has various breath taking and memorable National Parks with unique and remarkable nature filled with distinguished flora and fauna. Namtok Phlio Natural Park features an impressive waterfall. And the peaceful Khao Sok National Park offers beautiful scenery and mangrove forests. Some areas in Thailand are even more diverse that the Amazon rain forest which is surprising to hear to many people.
Towns & Cities in Thailand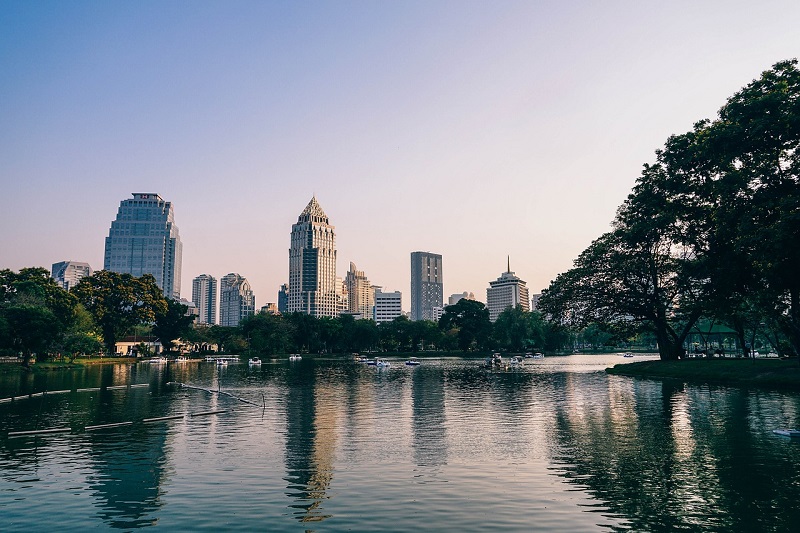 Thailand has no shortage of captivating destination to visit on your holiday. Refer to our Towns & cities guide to plan the perfect trip.
Our Favourite Hotels in Thailand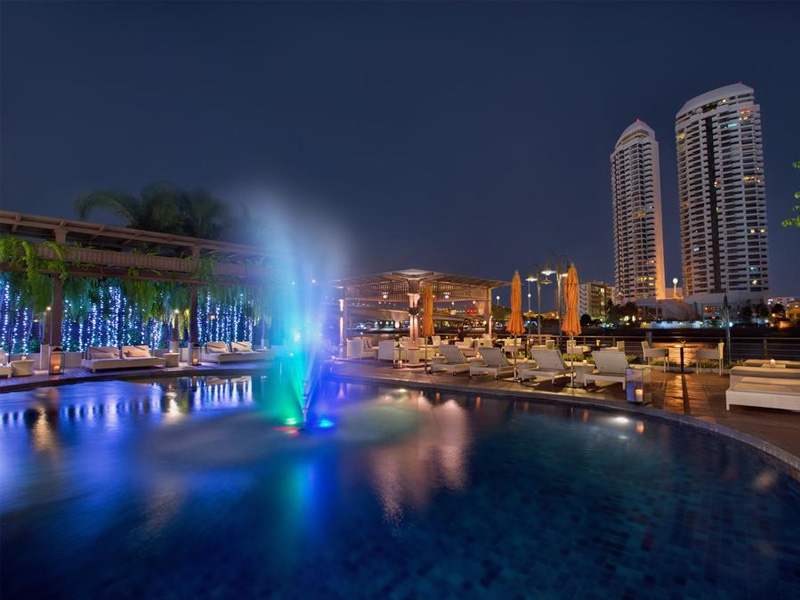 There are so many beautiful hotels to choose from in Thailand. So we have selected a few of our most favourite and characterful hotels; giving you a taste of what you can expect.