Koh Samui
Koh Samui is Thailand's first and oldest island resort and as remained very popular amongst travellers over the years. Chaweng beach, located on the east side of the island is the island's biggest and busiest area. Divided into four sections, you will find excellent nightlife infrastructure; including the ever-popular green mango club on North Chaweng. The beach also has an impressive range of accommodation from basic fan rooms for backpackers to expensive 5-star luxury resorts for couples and honeymooners. The 7 kilometres' beach runs paralleled to the main road and is easily accessible through hotels. Koh Samui's Lamao, Bophut, Maenam and Lip Noi beach are also a good alternative to anyone looking to get away from the crowds.
Area Highlights: Beaches, Temples, Water Parks, Fun on the Water
Recommended Itineraries: Beaches of the South East, Wildlife & Thai Beaches
Phuket
Phuket is Thailand's biggest island and measures 48 kilometres from north to south, giving you the false impression of being on mainland Thailand. Located on the South-eastern side of the island, the old-fashioned town is the capital and economic hub of the island, home to quaint coffee shops, hidden Chinese shrines and numerous galleries it provides a rejuvenating change of pace, if you're coming over from Phuket's infamous beach resort Patong beach. The neon lit Soi Bangla road is filled to the brim with beer bars, go-go girls, clubs, and cabarets all fighting to get your attention. In some ways, Patong's nightlife is the island main attraction, many travellers make the journey south solely to experience it themselves.
Area Highlights: Beaches, Theme Park, Island Hopping
Recommended Itineraries: Beaches of the South West, Wildlife & Thai Beaches
Khao Lak
Located just north of Phuket, Khao Lak is the perfect destination for anyone looking for a secluded beach or to get lost in one of it five spectacular jungle national parks. The area is also home to the world-renowned Similan and Surin Islands. As you have now come to expect, the islands in Thailand all feature stunning refined white sand and exceptionally clear water and these two islands are no exception to the rule. However, the real treasure lies below the surface of the water; its amazing coral growths is sure to entice divers and snorkelling amateurs.
Area Highlights: Beaches, Waterfalls, National Parks, Island Hopping
Recommended Itineraries: Beaches of the South West, Wildlife & Thai Beaches
Krabi
Krabi, has everything you've come to expect from a Thai province; beautiful beaches, excellent seafood restaurants and numerous National Park which you can venture into, it even rivals Koh Tao with several renowned diving sites in the Andaman sea. The small peninsula of Railay beach, located just outside of Krabi, is a popular destination among beach lovers and rock climbing amateurs; gigantic limestone Karts jutting out of the ground make it impossible to reach the peninsula by road. To get there, you will have to take one of the taxi boat leaving from Krabi daily. Although, more of a stopover than a true holiday destination, it is undeniably full of charm, and it is easy to see why it is attracting increasingly more tourists every year.
Area Highlights: Beaches, National Parks, Caves, Boat Trips, Railay Beach, Rock Climbing
Recommended Itineraries: Beaches of the South West, Wildlife & Thai Beaches
Phi Phi Islands
The charming island of Phi Phi is well known from the Leonardo Di Caprio movie The Beach, which was filmed on tropical paradise of Maya Bay reachable by boat. Ko Mai Phai which is also known as the Bamboo Island is a small islet with crystal clear waters and inviting sandy beaches! The magical Phi Phi Islands offers stunning views, peaceful environment and one of the best opportunities for swimming, snorkelling and diving in Thailand! It is here where you have the chance to see the beautiful coral reefs!
Area Highlights: Beaches, Boat Trips, Maya Bay, Ko Mai Phai, Waterfalls, Island Hopping
Recommended Itineraries: Beaches of the South West, Wildlife & Thai Beaches
Towns & Cities in Thailand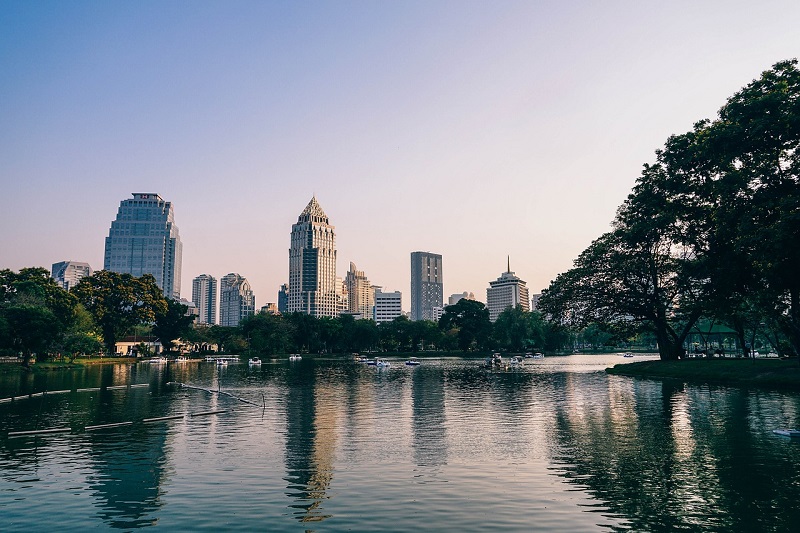 Thailand has no shortage of captivating destination to visit on your holiday. Refer to our Towns & cities guide to plan the perfect trip.
Our Favourite Hotels in Thailand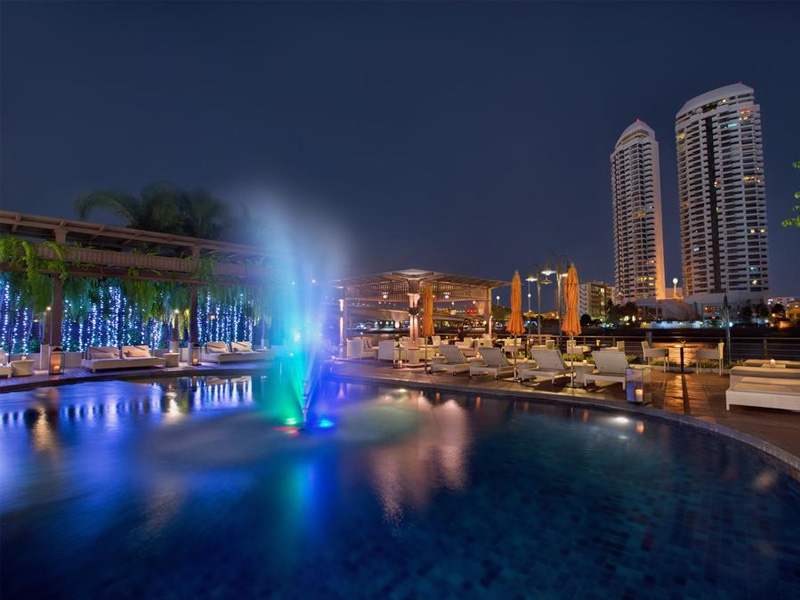 There are so many beautiful hotels to choose from in Thailand. So we have selected a few of our most favourite and characterful hotels; giving you a taste of what you can expect.