Bangkok – A Shoppers Paradise!
Bangkok is lively city with endless shopping choices! This city is full of shopping malls for all kinds of tastes! If you want to splurge, Siam Paragon has high-fashion brands and luxurious products. CentralWorld is a mega mall packed with trendy shops for you to explore! MBK is popular among tourists and locals and it is your place if you are ready to bargain. Geeks will fall in love with Pantip Plaza with jaw-dropping selection of computer and phone shops!
Chatuchak Weekend Market is hectic and chaotic but you have to feel the atmosphere at least once during your stay in Bangkok! This colourful market has impressive size and it does hide anything you ever wanted to buy inside, from fried bugs, puppeteers, vinyl records to sneakers, only sky is the limit! There are also many energetic night markets which are open all night. Floating Markets offer plenty of fresh fruits and vegetables and local food. Taste the delicious traditional flavours! China Town Market has nostalgic and crowded feeling. Here you can find cheerful, weird and interesting products imported from China. Pak Khlong Talad Flower Market is like a massive ocean of beautiful flowers! The market sells colourful flowers cheaply and it is a most for flower lovers!
Sukhumvit Road is one of the longest boulevards in the world packed with exciting shops and it is best place to buy souvenirs in Bangkok! Want to buy some antiques? Head to Silom where you can also buy handicrafts, silk or jewellery.
Shopping Highlights: Siam Paragon, CentralWorld, MBK, Pantip Plaza, Chatuchak Market, Floating Markets, China Town, Pak Klong Talad Flower Market, Sukhumvit, Silom
Phuket
Phuket is a paradise for you to do some shopping! Variety of malls, markets and shops is remarkable!
Jungceylon Shopping Mall Complex includes over 200 shops for you to dig into! In the complex you can find the famous brands from Robinson and Big C for sports equipment and electronics. Central Festival is a mall that sells everything you ever wished for! There is a lot of sales and various international restaurants for you to choose in this modern shopping haven.
Chillva Market is trendy and hip night market with wide selection of products from fashion to food. Phuket Weekend Market Talad Tairod is commercial but quite and experience! Excellent food, second hand goods and exotic live animals can be found from here! Banzaan Market is more relaxed with stalls pouring from tasty fruits and vegetabled and local food. Don't forget to visit the Old Town of Phuket and look for locally made handicrafts and souvenirs!
Shopping Highlights: Jungceylon Shopping Mall Complex, Central Festival, Chillva Market, Phuket Weekend Market, Banzaan Market, Old Town
Chiang Mai
Peaceful and green Chiang Mai is a city with lively markets, modern malls and delightful stores. Here you can find the best handicrafts in the whole Thailand!
The most popular mall in Chiang Mai is Central Plaza Chiang Mai Airport. Besides impressive selection of shops and restaurants you can find the fascinating handicraft and souvenir section, which is the best place for buying gifts and memorable items back home! Modern Maya Lifestyle Shopping Center includes trendy shops with modern fashion. Central Festival in Chiang Mai is the biggest shopping mall in the city with endless options for shopping spree! The mall has international brands but also interesting local designers boutiques.
Chiang Mai Night Bazar has great selection of products from clothes to handicrafts. On Sunday you can experience The Sunday Walking Street which hosts many local events. Warorot Market is a massive food market with fresh food and snacks for you to enjoy. On the second and third floor you can find cheap clothes and accessories.
Along the River Ping you can find Charoenrat Road, which has lovely and fascinating wooden houses with shops inside them. You can buy local art and handicrafts and enjoy the walk next to the river. Try Sankampaeng Craft Street, where you can buy Thai silk, ceramics, umbrellas and other charming hand-made products. There are also small factories for you to visit.
Shopping Highlights: Central Plaza, Maya Lifestyle, Central Festival, Chiang Mai Night Market, Warorot Market, Charoenrat Road, Sankampaeng Craft Street
Towns & Cities in Thailand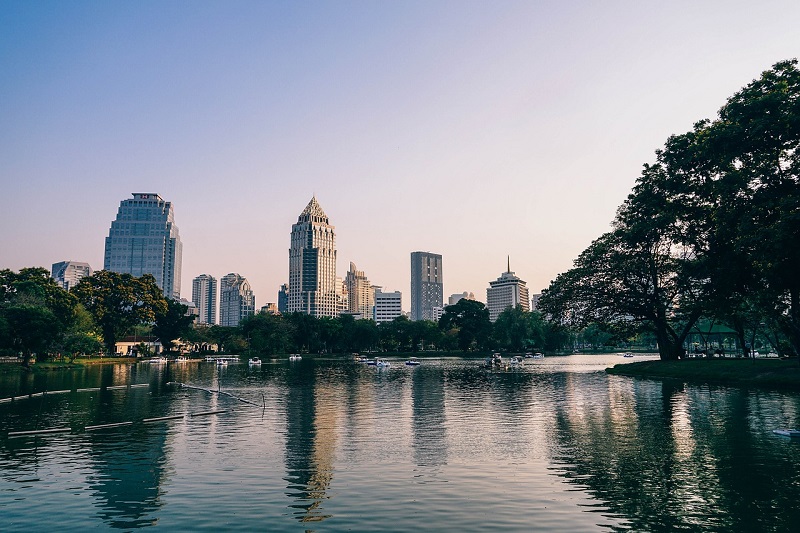 Thailand has no shortage of captivating destination to visit on your holiday. Refer to our Towns & cities guide to plan the perfect trip.
Our Favourite Hotels in Thailand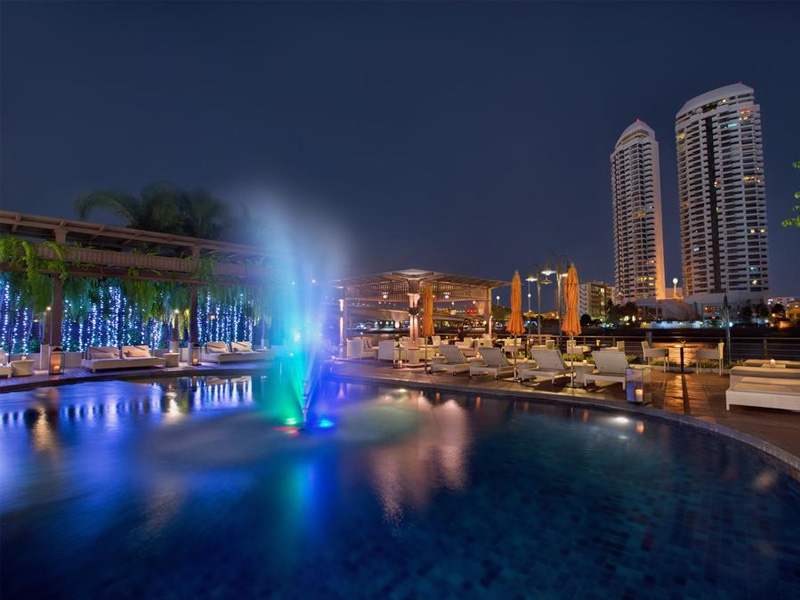 There are so many beautiful hotels to choose from in Thailand. So we have selected a few of our most favourite and characterful hotels; giving you a taste of what you can expect.