Trekking in Chiang Mai around Karen Villages (6 Days / 5 Nights)

Day 1: Arrive in Bangkok
On arrival in Bangkok, you will be met by our local representative and transferred to your hotel.
For the afternoon you can choose to relax or take a short tour of the city.
Overnight in Bangkok (Meals: _/_/_)

Day 2: Bangkok to Chiang Mai
You will travel to Chiang Mai after breakfast. After arrival enjoy your evening in this peaceful and charming city. Try out many of the lovely boutiques which sell unique and fascinating handcrafts and taste the delicious local food in one of the markets or restaurants.
Overnight in Chiang Mai (Meals: B/_/_)

Day 3: Chiang Mai (Karen Villages)
Today you get to experience the elephants and traditional culture. Meet your guide at your hotel and head to local market, where your guide will buy tasty food for the following days. You will start your trek and have a stop at a waterfall, where you can go for a refreshing swim. Next you will see the Karen Village and enjoy your lunch here. After lunch continue trekking and see another Karen Village with inviting locals. You will see another impressive waterfall before arriving to the village where you will be spending your night. Get to know the welcoming locals and your host for this night. You can help the locals to prepare the dinner or get to know the village. Have a relaxing night in the village.
Overnight in Karen Village (Meals: B/L/ D)

Day 4: Karen Villages to Mae Win
After breakfast it is time to see the Royal Project. Learn about the agriculture and experience the local way of growing vegetables in the area. Later you will see another Karen Village and stop at a beautiful waterfall for lunch and leisure time. You can dip into the water here! Next drive to a bamboo rafting camp, where you will enter the thrilling and fun bamboo raft ride through the Wang River. You have a transfer to your guest house at Mae Win for dinner and it is here where you will be spending your night.
Overnight in Mae Win (Meals: B/L/ D)

Day 5: Mae Win to Chiang Mai
After breakfast you see lovely Mae Sapok Waterfall, where you can have a morning swim!
After hiking you are driven back to Mae Win, where you will meet up an elephant expert from Tong Bai Elephant Foundation. You will see the magnificent elephants and learn more about the elephants. You also get to feed these charming creatures and later enjoy lunch yourself. Continue to the river and take a fun and memorable bath with the elephants! Wash and scrub the elephants and enjoy this once in a life time, unique experience! After saying goodbye to the elephants you have a transfer back to Chiang Mai for your last day.
Overnight in Chiang Mai (Meals: B/L/ D)

Day 6: Chiang Mai to Bangkok
In the morning you have some time before leaving to Bangkok to have last glimpse of this beautiful and cosy city.
Later you are transferred back to Bangkok for your return flight back to home!
(Meals: B/_/ _)
Akha Hilltribe Trekking (6 Days / 5 Nights)

Day 1: Arrive in Bangkok
On arrival in Bangkok, you will be met by our local representative and transferred to your hotel.
For the afternoon you can choose to relax or take a short tour of the city.
Overnight in Bangkok (Meals: _/_/_)

Day 2: Bangkok to Chiang Rai
You will travel to Chiang Rai after breakfast. After arrival enjoy your evening in this peaceful and charming city. Try out many of the lovely boutiques which sell unique and fascinating handcrafts and taste the delicious local food in one of the markets or restaurants.
Overnight in Chiang Rai (Meals: B/_/_)

Day 3: Chiang Rai to Huai Kee Lek
Today your trekking experience begins by visiting the small but excellent hilltribe museum, that gives you an insight into traditional dress and the customs of the tribal people of Northern Thailand; a perfect introduction for your Akha trekking experience. From here you visit Wat Rong Khun, the so-called White Temple before a quick coffee on the way to Doi Chang. The area surrounding the village is a mountainous hillside covered in a huge coffee plantation, lush forests, fresh flowing spring water and offers the visitor breath-taking mountain views. You spend the day hiking around the area and enjoying the incredible countryside before meeting your local hosts and the traditional village hose that you will spend the night.
Overnight in Huai Kee Lek (Meals: B/L/D)

Day 4: Huai Kee Lek
After breakfast you will walk around the village and visit some of the sacred spots with your local Akha guide, who will explain everything about the fascinating culture of the Akha people who are, probably the most interesting of all the tribes in Thailand. You then visit a school to practice English with the children. After lunch you will hike for a couple of hours through the community forest around the local area before settling in for the night. In a village house.
Overnight in Huai Kee Lek (Meals: B/L/D)

Day 5: Huai Kee Le to Chiang Rai
Enjoy breakfast at your homestay before embarking on the last day of your Akha hilltribe trekking adventure. This morning you will trek back to the main road and return to Chiang Rai where you will arrive back for lunch and the end of your Akha trekking experience. We hope you enjoyed the trip and learnt a lot about one of the most fascinating tribes of Northern Thailand.
Overnight in Chiang Mai (Meals: B/L/ D)

Day 6: Chiang Rai to Bangkok
In the morning you have some time before leaving to Bangkok to have last glimpse of this beautiful and cosy city.
Later you are transferred back to Bangkok for your return flight back to home!
(Meals: B/_/ _)
Towns & Cities in Thailand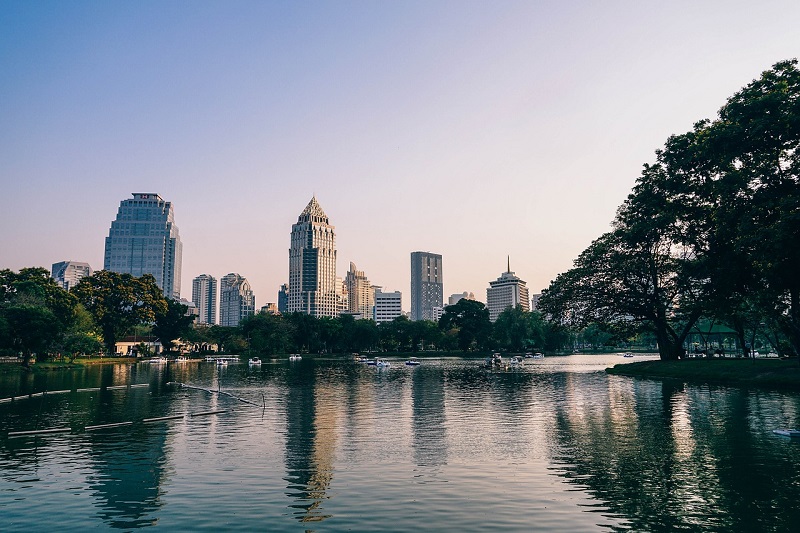 Thailand has no shortage of captivating destination to visit on your holiday. Refer to our Towns & cities guide to plan the perfect trip.
Our Favourite Hotels in Thailand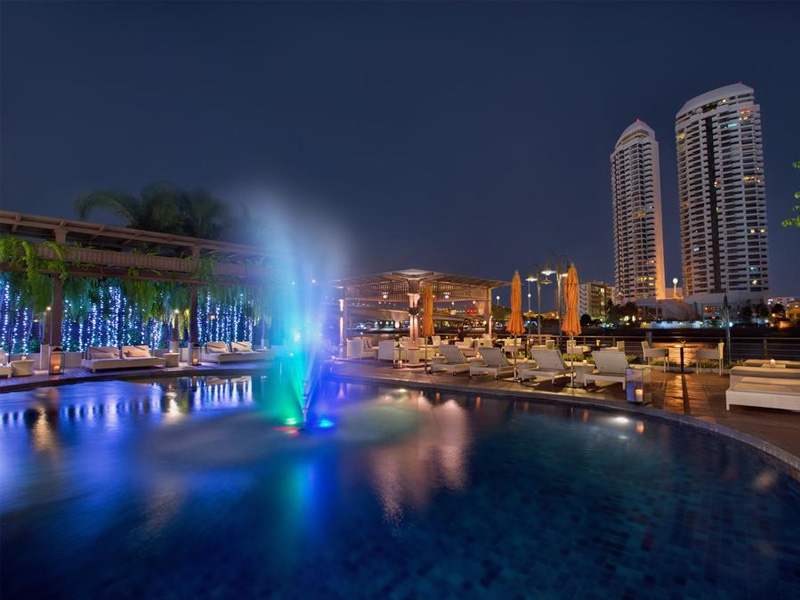 There are so many beautiful hotels to choose from in Thailand. So we have selected a few of our most favourite and characterful hotels; giving you a taste of what you can expect.