All of the Activities we can offer in Cambodia
Browse through our Cambodia Activities by region:
Please ask us for more detailed information on the activity you would like to include in your Cambodia Holiday.
Georges Rhumerie Workshop
Siem Reap
Bring out your inner alchemist as you mix and match ingredients from a selection of 30 different spices, dried fruits and jams to make your own flavored bottle of rum to bring home and share with your family and friends.
---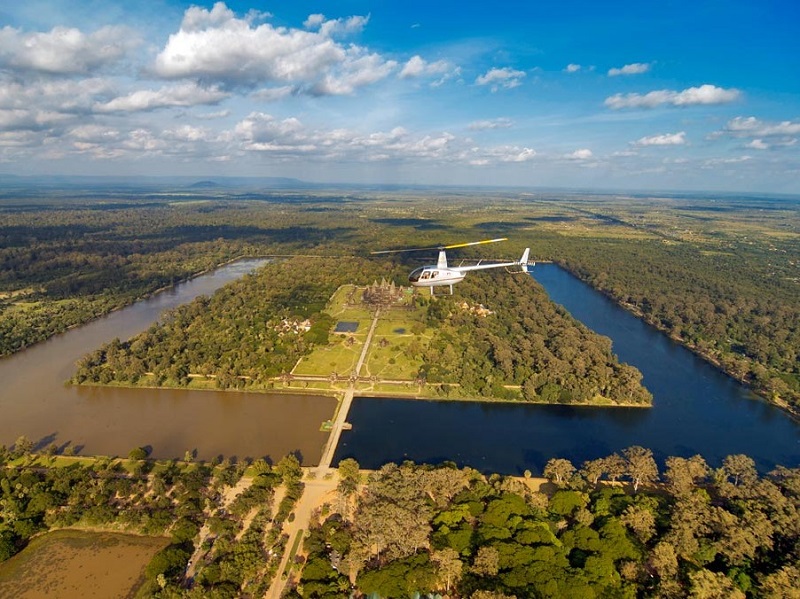 Angkor Temple Helicopter Flights
Siem Reap
Viewing the temples from above will give you an idea of the scale and magnificence of what was once a city the size of Cambodia's current capital. Various flight options, ranging from 8 minutes to a whole day, are available!
---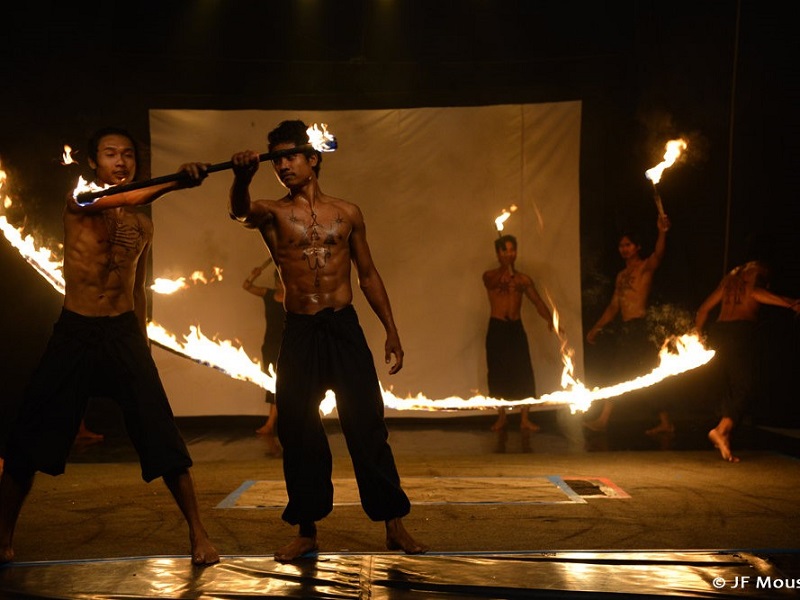 The Cambodian Circus
Siem Reap
A mesmerizing mix of acrobatics, music, dance, culture, and storytelling come together to create an awe-inspiring spectacle that is not to be missed. Since its opening in 2013, it has become a worldwide phenomenon and you will understand why once you've experienced it for yourself.
---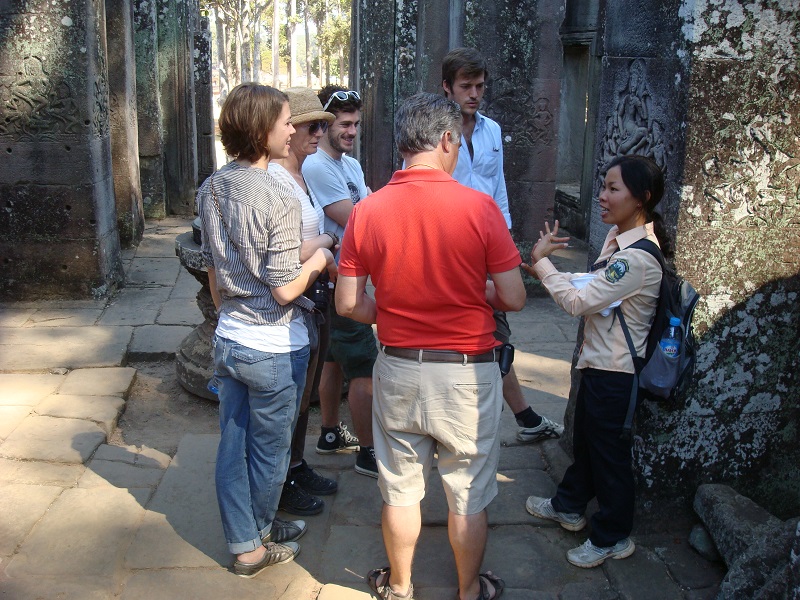 Angkor Temple Guided Tours
Siem Reap
Our temple tour will take you through the vast Angkor Archaeological Park. From the magnificent faces of Bayon to the Lara Croft temple of Ta Prohm to the majestic Angkor Wat, no stone will be left unturned as you unravel the mysteries of the Khmer Empire.
---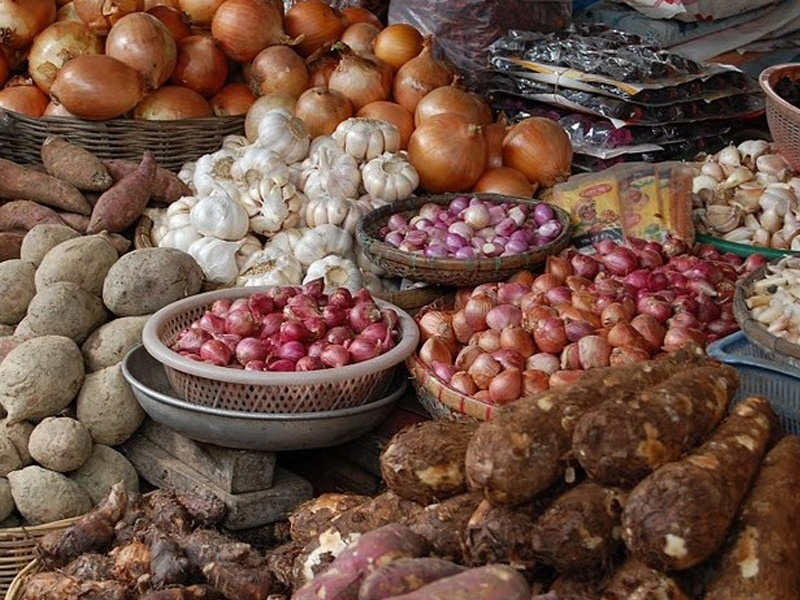 Cambodian Cooking Classes
Siem Reap
Learn to cook some Cambodian specialties. This new-found knowledge of Cambodian cuisine will come in handy when you go back home to cook for your friends and family. You will also get to interact with local villagers and learn about their food, customs, superstitions & beliefs.
---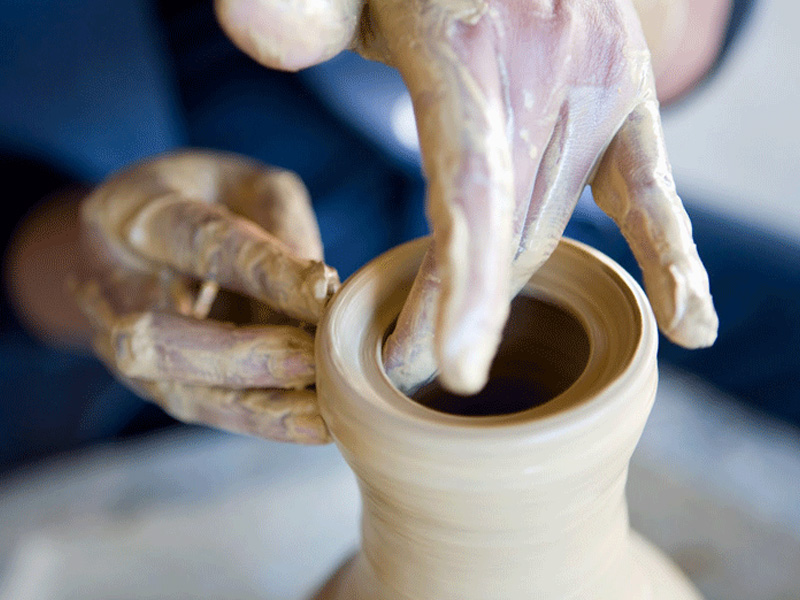 Children's Pottery
Siem Reap
Our pottery workshops are perfect for adults and kids alike. Using traditional Khmer techniques taught to you by a local potter, you will get to make your own personalized ceramic pot. This is especially great for families travelling with children and it makes for a great souvenir!
---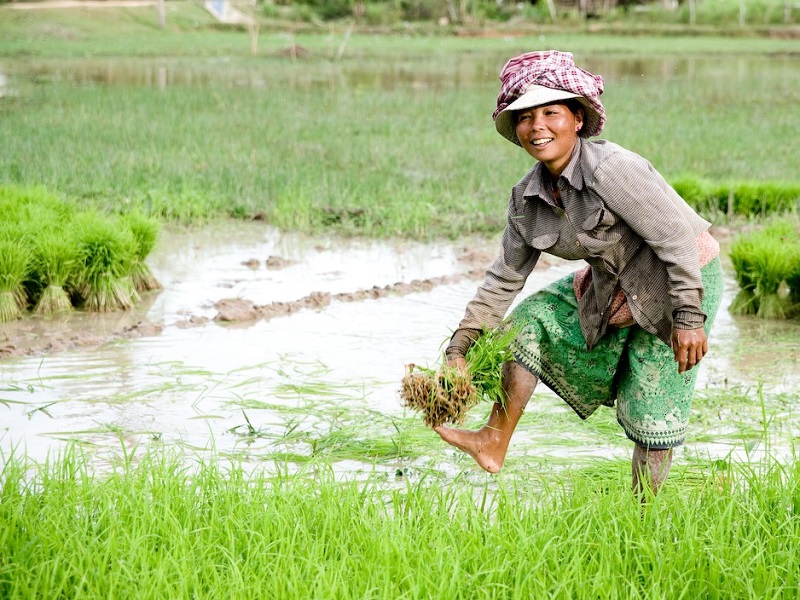 Community Tours
Siem Reap
If you are looking for an authentic taste of Cambodian lifestyle, then our Community Tours are going to be right up your alley. You can either visit a local village for a few hours to learn about their way of life, or take a full day trip where you will help the villagers go about their daily tasks.
---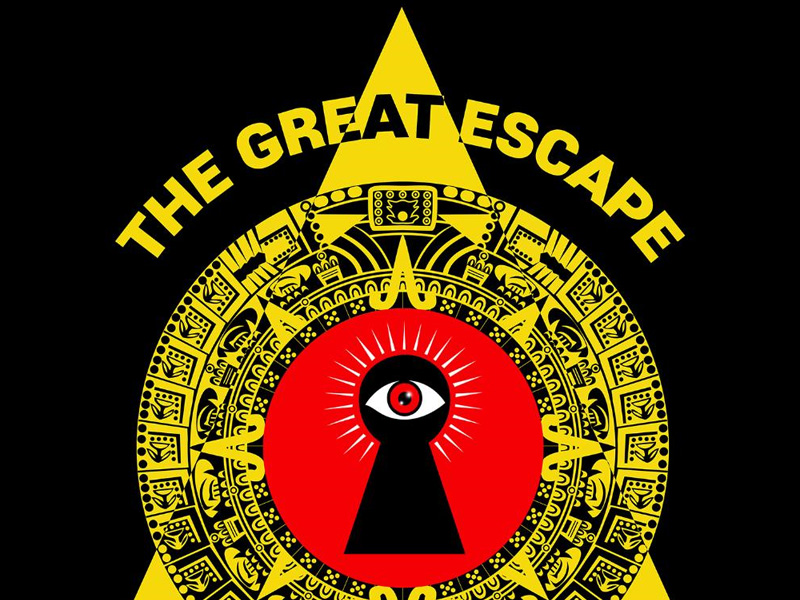 Escape the Room Challenge
Siem Reap
Race against the clock and test your skills in this mind-bending game as you desperately try to escape. There are 4 rooms available, each with its own theme and challenges, such as: Uncover the secrets of the Angkor Temples as you try to find a mysterious artifact and escape with your life!
---
Golf
Siem Reap
The golf courses in Siem Reap are widely lauded as the best in Cambodia, and for good reason. If you are a planning to play golf in Cambodia then you will not be at all disappointed. Siem Reap offers 3 courses including a Jonny Walker Open venue, and the immaculate Nick Faldo-designed Angkor Golf Resort.
---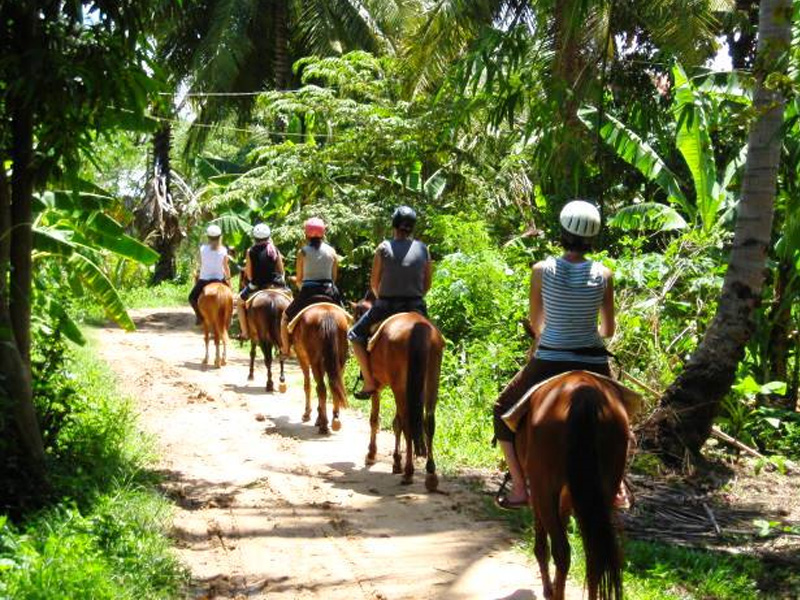 Horse Riding
Siem Reap
If you fancy yourself as a bit of a cowboy or girl and want to get a real taste of the Cambodian countryside in a unique way, then why not hop on a horse's back and gallop your way through rice fields, villages and hidden temples that have far outlived their time. Suitable for all ages and abilities.
---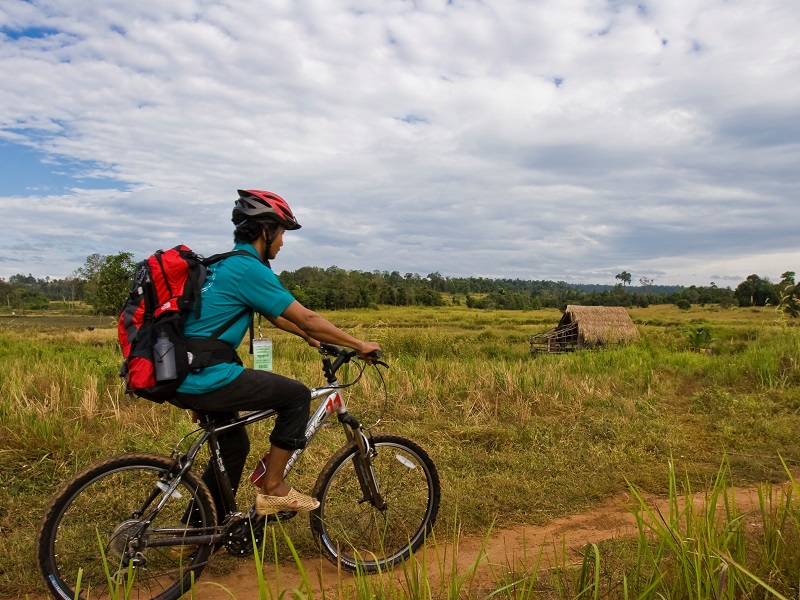 Mountain Biking
Siem Reap
What better way to discover Cambodia than by cycling your way around hidden temples and glorious countryside. Tours of varying difficulty and length can be arranged through rice fields, villages, hills, and far off temples that have long been lost in the forest and forgotten by tourists.
---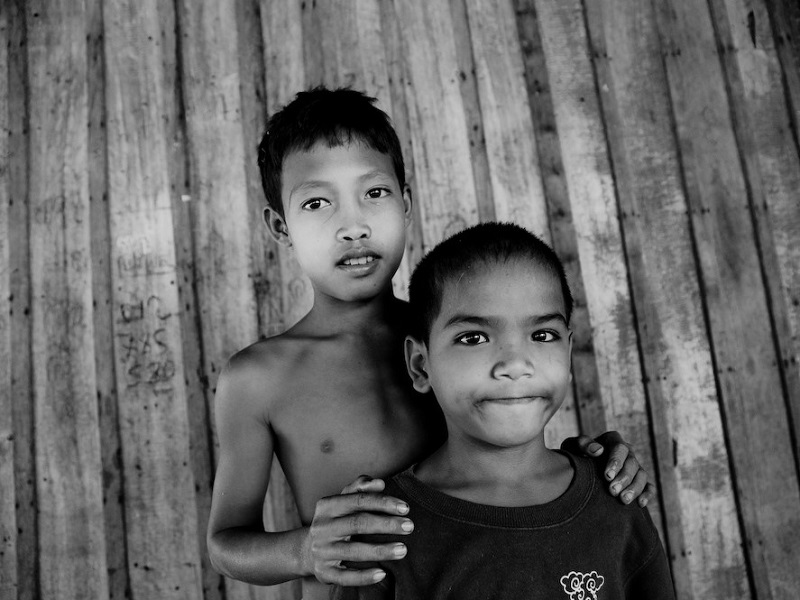 Photography Tours
Siem Reap
Our local experts will take you out to the countryside or temples in search of that picture postcard photo. It does not matter if you are a budding enthusiast or a beginner trying to get to grips with a new camera. Our experts are on hand to help you shoot a variety of locations and different styles and give you tips and tricks on how to compose the perfect picture.
---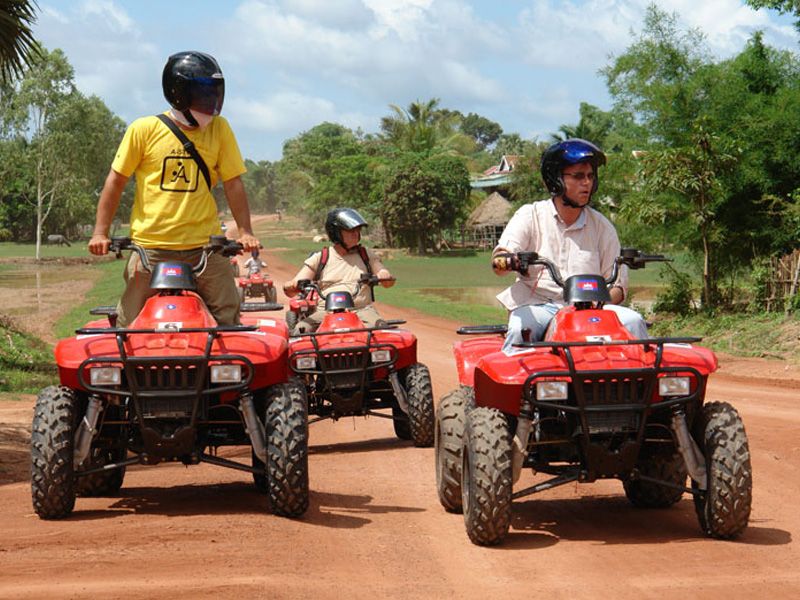 Quad Biking
Siem Reap
If excitement is what you are after, then jumping on a 4×4 quad bike to explore the beautiful countryside of Siem Reap is simply a must do. Seasoned rider or not, we promise you will have fun as you wizz through local villages, rice paddies and some outer temples. A fun adventure for all the family!
---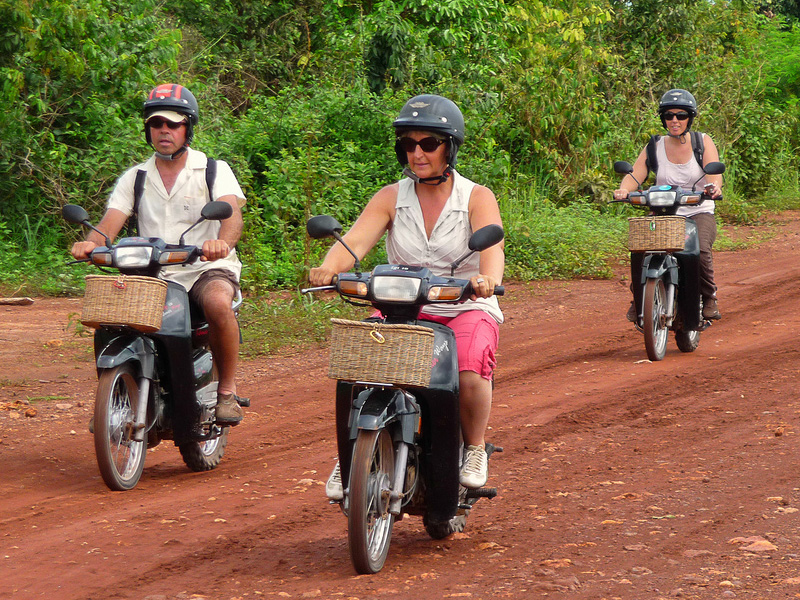 Small Moto Discovery Tours
Siem Reap
Why not discover Cambodia as a Cambodian would on a Honda Dream 125cc. These bikes are by far the most popular means of transportation in Cambodia, and are easy to learn and drive even for first-timers. Hop on your moto and go on a scenic journey through green rice fields, villages and ancient temples.
---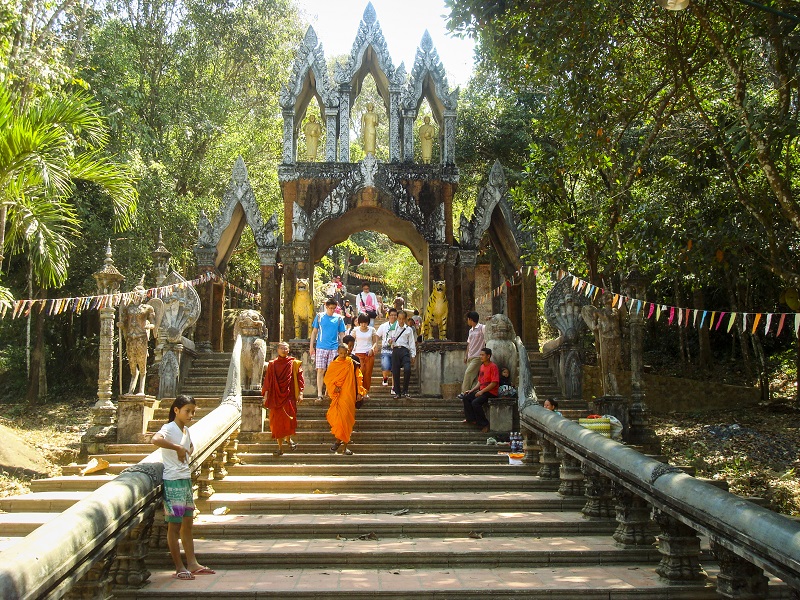 Kulen Mountain
Siem Reap
For history buffs, Kulen Mountain is a great follow-up to an Angkor Temple Tour. The mountain is a holy symbol for Cambodians as it is the birthplace of the Khmer Empire. Visit the Reclining Buddha Statue at its peak which gives a panoramic view of the Cambodian countryside, and take a refreshing swim in the 3-level waterfall.
---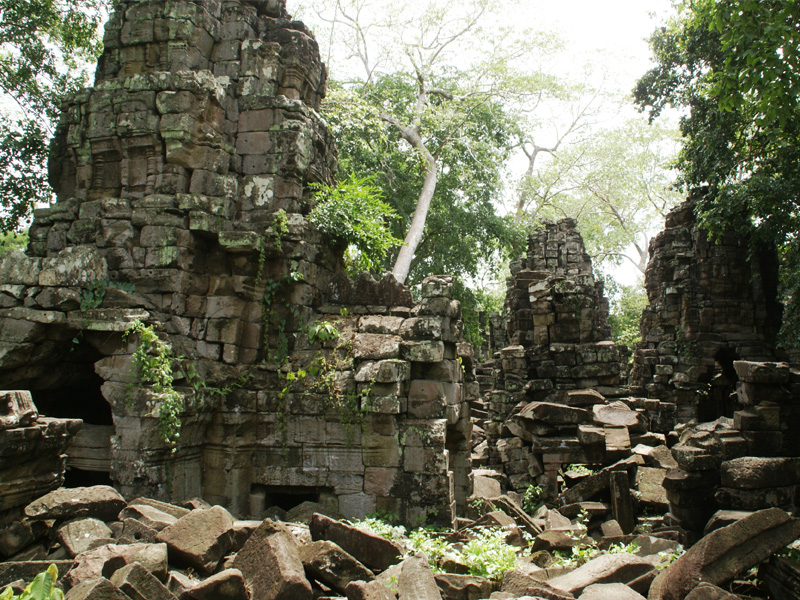 Specialist Temple Tours
Siem Reap
Get away from the crowds and take a trip back in time on one of our Specialist Temple Tours. Far from the mega tourist attraction that is Angkor Wat; Banteay Chhmar, Beng Mealea, Koh Ker, and Preah Vihear temples have long been lost and forgotten. They lay like slumbering giants reminiscent of past glories waiting to be discovered by you.
---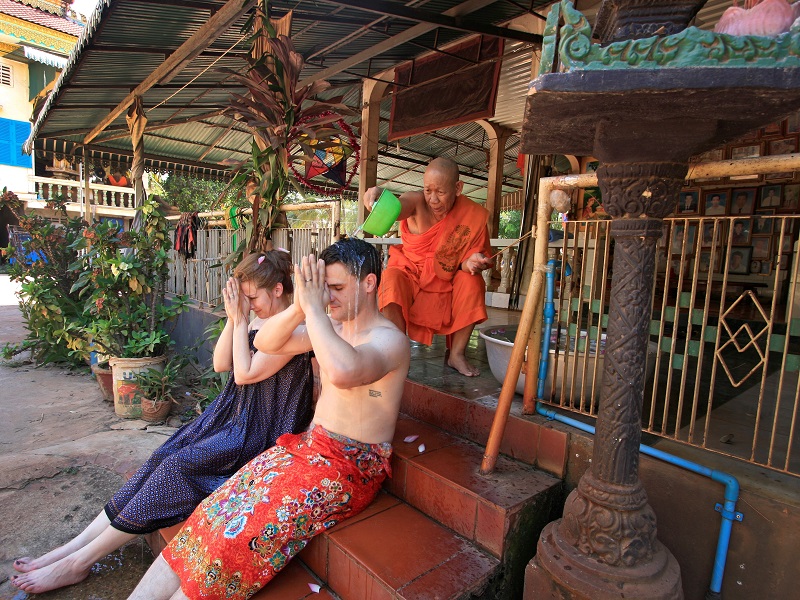 Buddhist Water Blessing
Siem Reap
The Cambodian water blessing is a very unique and ancient way to wash away the bad and bring yourself better luck, good health and happiness. The blessing involves visiting a monk at an active pagoda who will chant as he sprinkles or douses you with water. This ceremony is particularly popular with newlyweds and couples to celebrate their union together.
---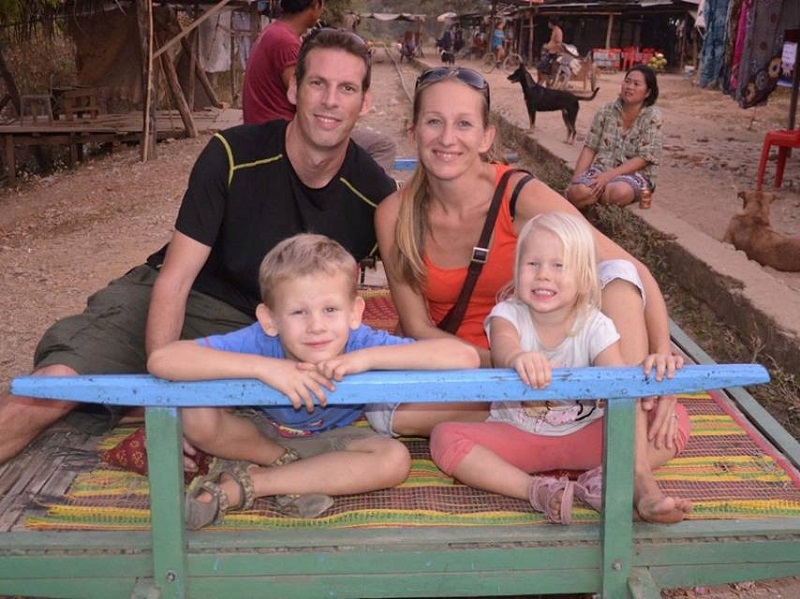 Bamboo Train
Battambang
The Bamboo train's old railway line was once used to travel to Phnom Penh. Nowadays, the train only runs 7 kilometres to a small village on the outskirts of Battambang. This is a must do and it has become a popular attraction amongst all travellers as it is very unique and really fun. The best time to do this trip is in the late afternoon.
---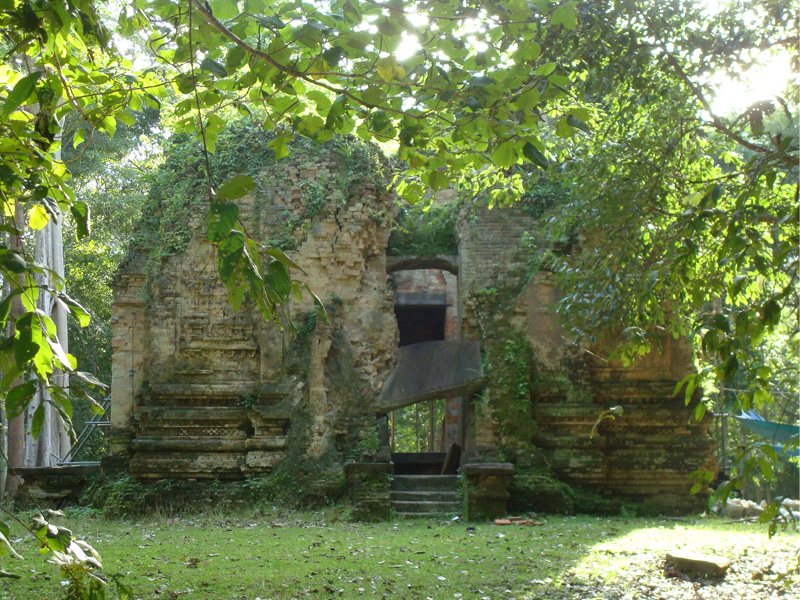 Sambor Prei Kuk
Kampong Thom
This pre-Angkorian complex is a must for any serious temple enthusiast, and is the perfect introduction to the main temples in Siem Reap. The Ancient capital city was constructed in the late 6th century by the Chenla Kingdom, roughly 150 years before the rise of the Angkor Empire. Get off the beaten path, as the area is not well known to tourists to Cambodia.
---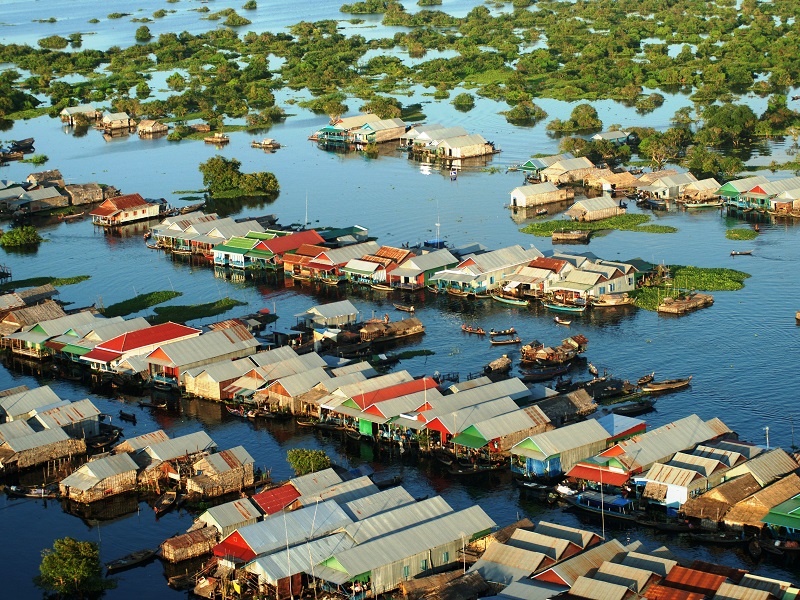 Floating Villages & Tonle Sap
Siem Reap
The Tonle Sap Lake is the largest fresh water lake in Southeast Asia and the richest fishing lake in the world. No trip to Siem Reap is complete without a day tour to the Kampong Phluk and Kampon Kleang communities which have made their home on the lake, where they live in fascinating stilted houses.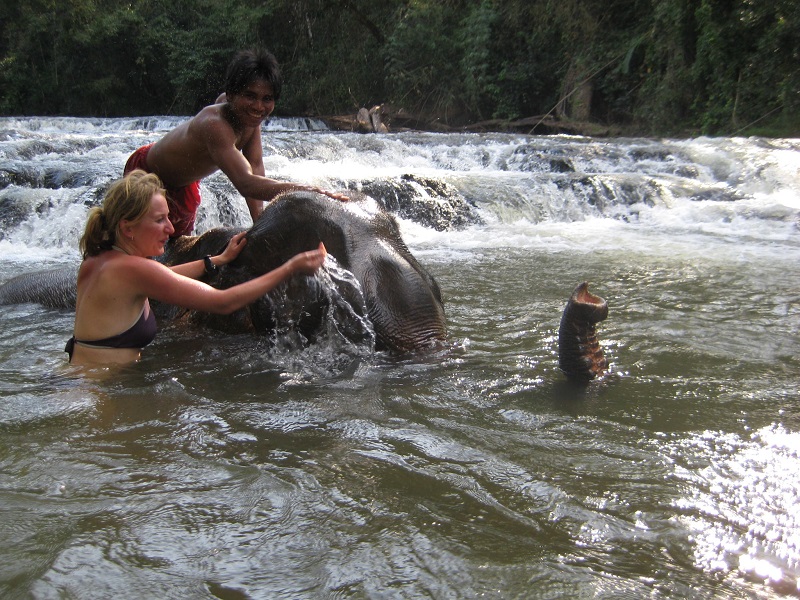 Elephant Trekking
Sen Monorom
Elephant lovers should look no further, as this is the best elephant experience that Cambodia has to offer. Ride on top of your elephant's neck (no heavy seating baskets are used) through lush jungle. During this day trip you will also get to care and reward your new companion by washing it down before returning back to the local tribal village.
---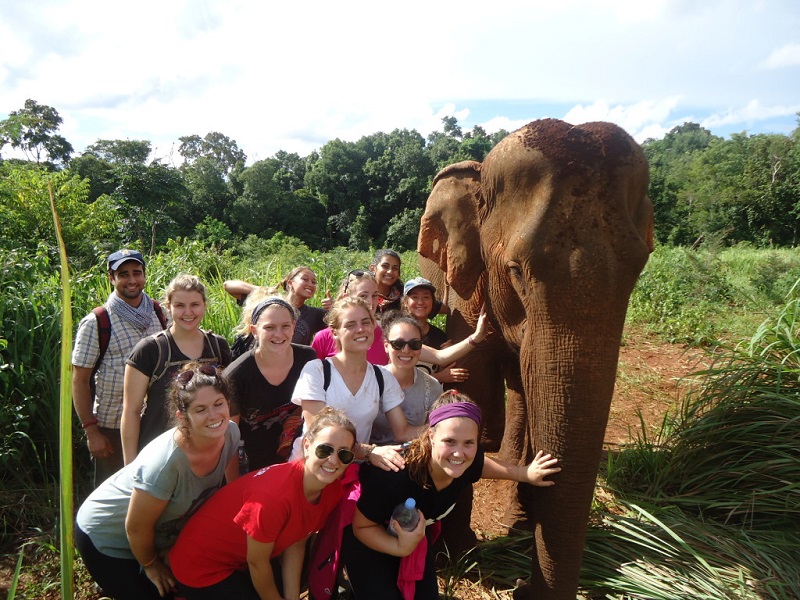 Elephant Sanctuary
Sen Monorom
During your day at the Elephant Sanctuary you will get to know all about these incredible animals, such as their forest habits, character, behaviour and body language. You will help out with the daily tasks by feeding and caring for the elephants, as well as having the opportunity to hose and wash them down after a warm day. A rewarding experience for all of the family to enjoy.
---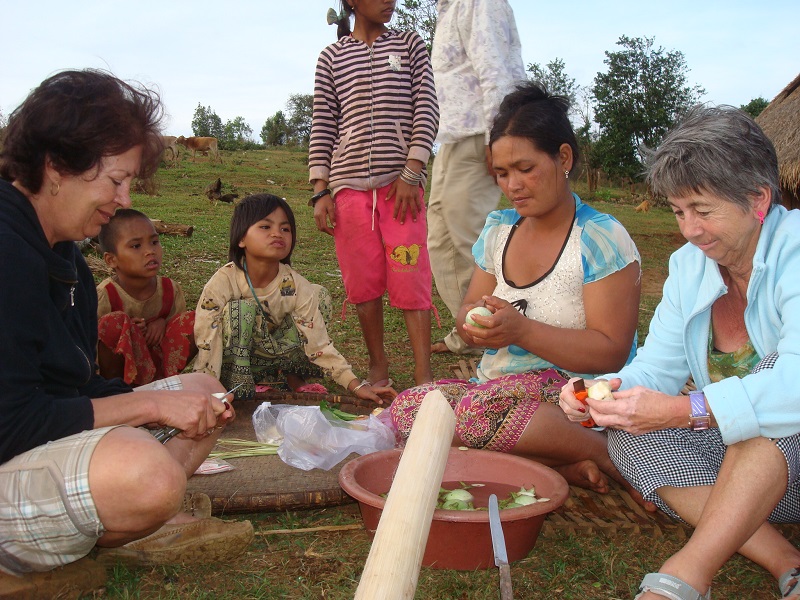 BBQ with a local tribal family
Sen Monorom
This is probably the most authentic experience in Cambodia, as you get to talk to real tribal people about their lives and the area that they live. You can help out with preparing the barbecue or you can go and play with the local children. What makes this trip special is that your guide Hong was the same guide assisting Gordon Ramsay in Cambodia, and so Hong can cook some mean kebabs.
---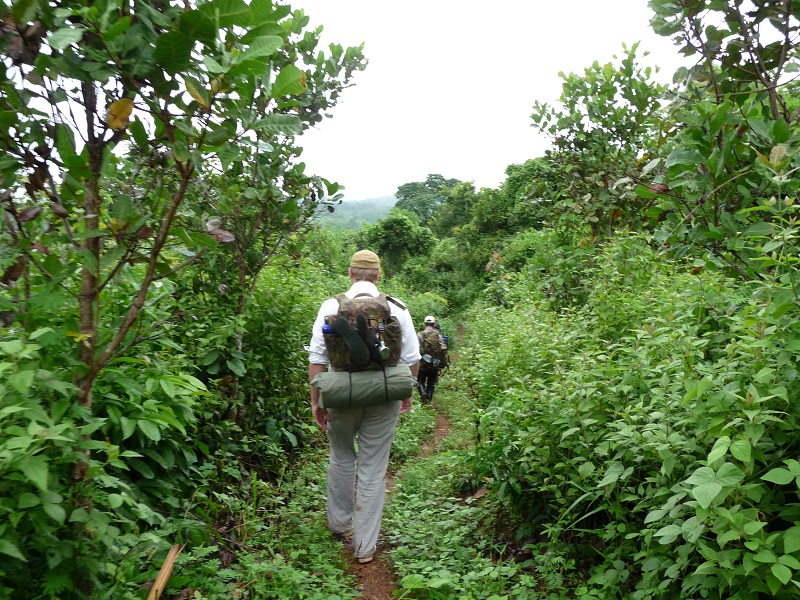 Jungle Treks
Sen Monorom
There are no shortage of lush jungles filled to the brim with amazing wildlife, and stunning scenery for you to adventure into in Cambodia. From the vast expanse of the Virachey National Park, to the mountain range of the Cardamom Mountains, we have options of varying difficulty and length to accommodate trekkers of all abilities and fitness.
---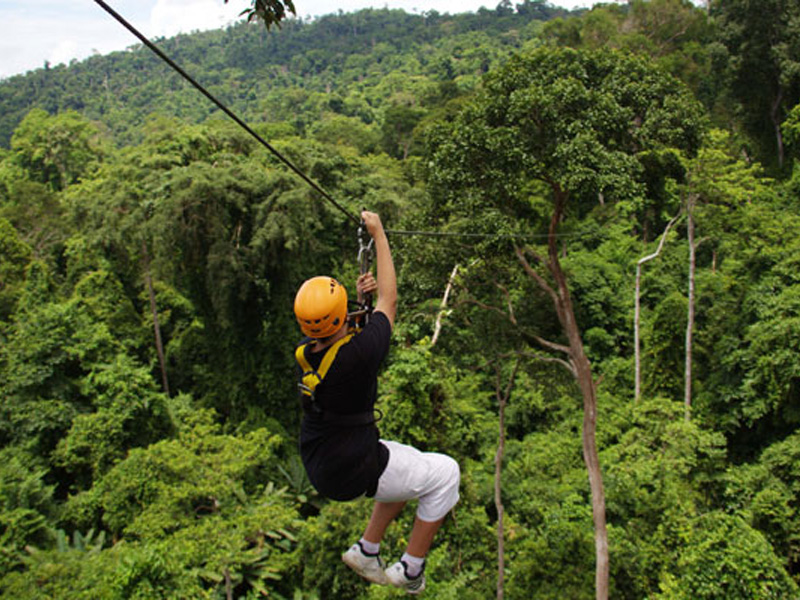 Zip Lining Adventure
Sen Monorom
If you are looking for an exhilarating experience during your time in Sen Monorom, this is a must for you. Zipline your way through six different high-wire lines and a suspension bridge, all building up to the grand finale, which is zip wire down a 300-metre line culminating high above the waters of the Bou Sra Waterfall.
---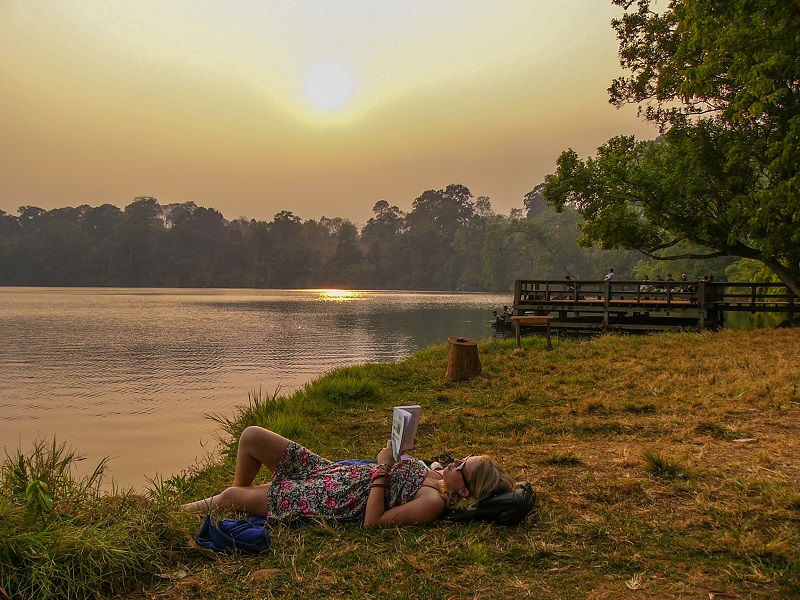 Yaek Lom Volcanic Lake
Ban Lung
No trip to Ratanakiri is complete without a trip to the stunning 700,000 crater lake, which is one of the top 10 most picturesque crater lakes in the world. Many locals visit the lake to relax or to enjoy a picnic. It is possible not only to walk around the entire lake, which takes around an hour, but it is also possible to swim in its cool waters.
---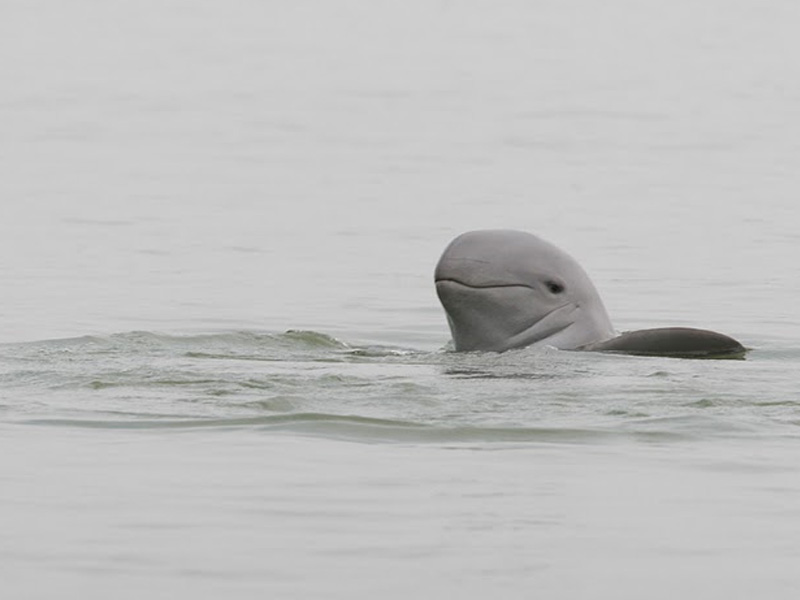 Dolphin Watching & Kayaking
Kratie
Wildlife lovers shouldn't miss the chance to see the incredibly rare Irrawaddy Dolphins residing in the Dolphin pool of Kampi. The pool is located just 15km north of Kratie, and you can either choose to board a local fishermen's boat or Kayak your way to the pool yourself.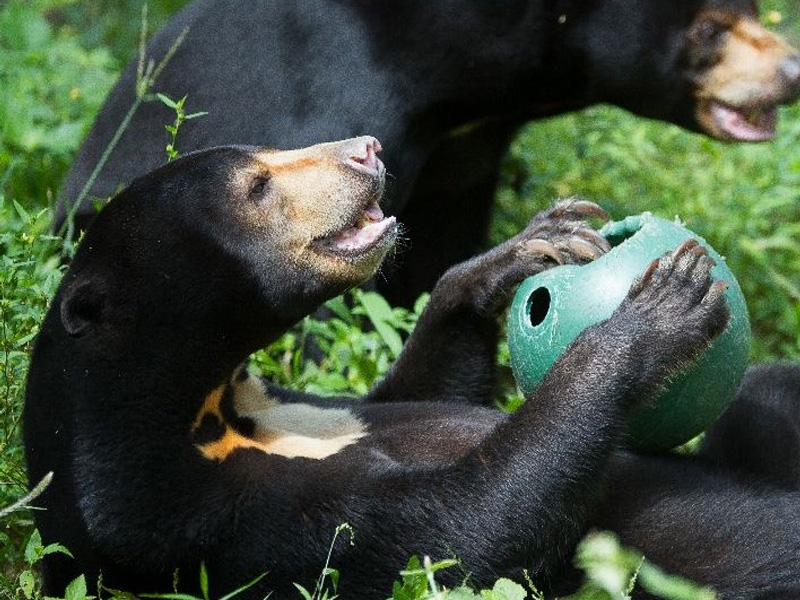 Bear Sanctuary Volunteering
Phnom Tamao
Wildlife lovers looking to make a difference can help look after bears who have been rescued after falling victim to poachers. You can partake in a paid volunteering programme to help at the bear centre and care for the bears. Your fees help fund the sanctuary. This memorable experience can last anywhere from 1 day to 8 weeks, with pickups from Phnom Penh every Monday.
---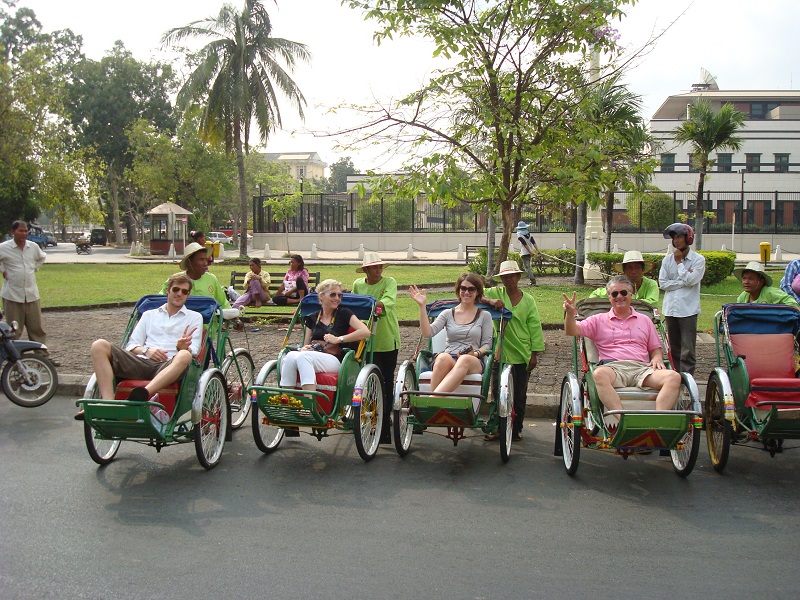 City Cyclo Tour
Phnom Penh
First introduced in 1936, cyclos remain to this day, a popular form of transportation throughout Southeast Asia. A traditional cyclo ride gives you time to appreciate your surroundings as you traverse Phnom Penh's various landmarks. The capital city is full of nooks and crannies waiting to be explored and a cyclo is the perfect way to travel.
---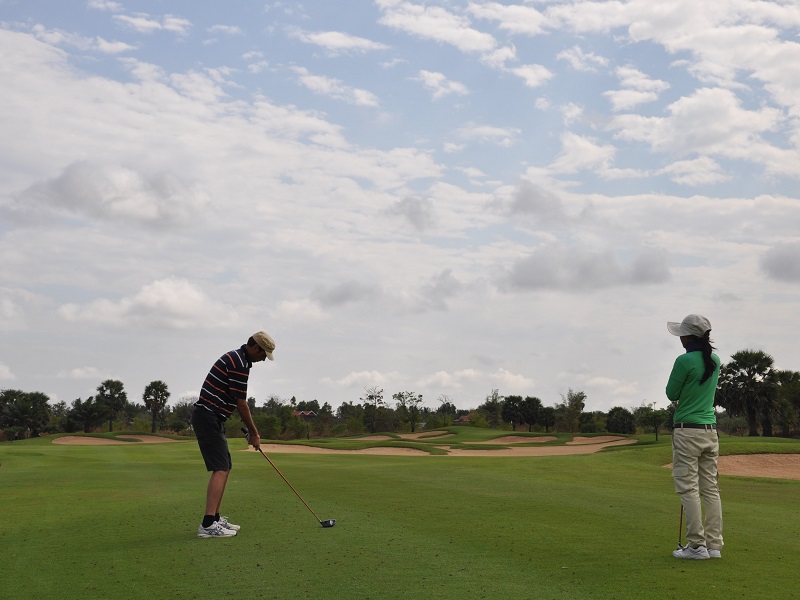 Golf
Phnom Penh
The golfing scene in Phnom Penh has got something for everyone and the courses in the area are very impressive. The golf scene in Cambodia is gaining momentum fast, so get in ahead of the curve, and keep an eye out as I am sure there will be a lot more quality courses being built very soon.
---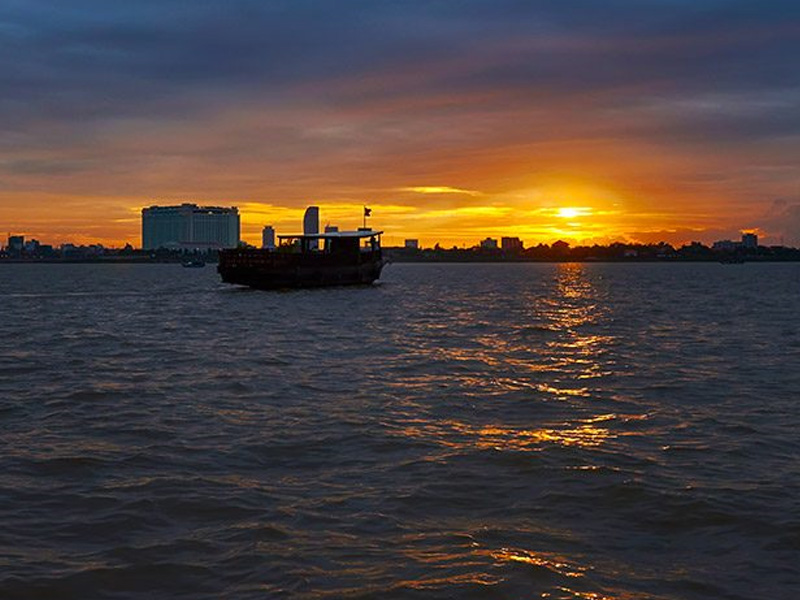 Sunset Boat Cruise
Phnom Penh
Enjoy a spectacular sunset over the Phnom Penh skyline on the slow-moving waters of the Mekong River. Floating village residents and local fishermen go about their lives as you cruise past them while you enjoy a few drinks, nibbles and dinner too. Simply put, this is the perfect way to start any evening in Cambodia's capital.
---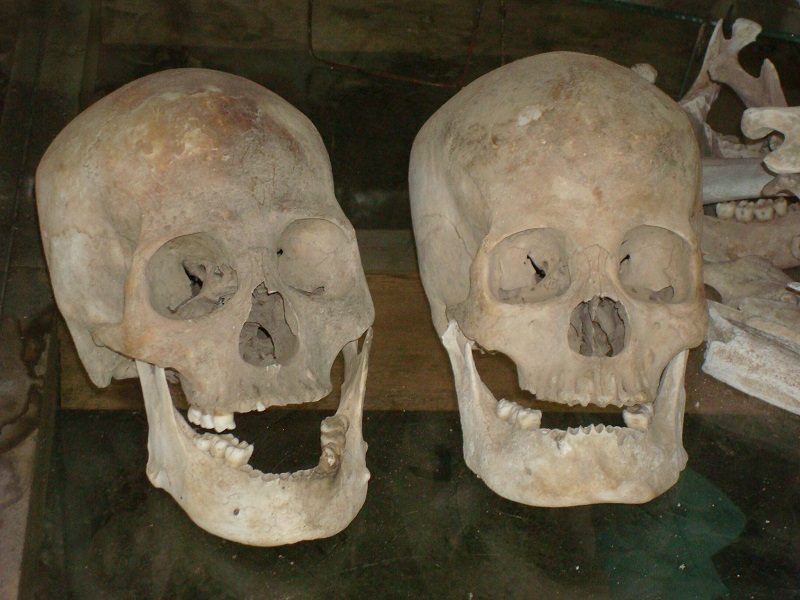 Toul Sleng & Killing Fields Tour
Phnom Penh
Take a heart-wrenching journey through Cambodia's tumultuous past by visiting the Tuol Sleng Museum (S-21) & Choeung Ek (Killing Fields). This tour gives you an in-depth look at the tragic events after the rise of the Khmer Rouge between 1975 and 1979, which ended the lives of a third of the Cambodian population. See how far the Cambodian people have come in such a short time.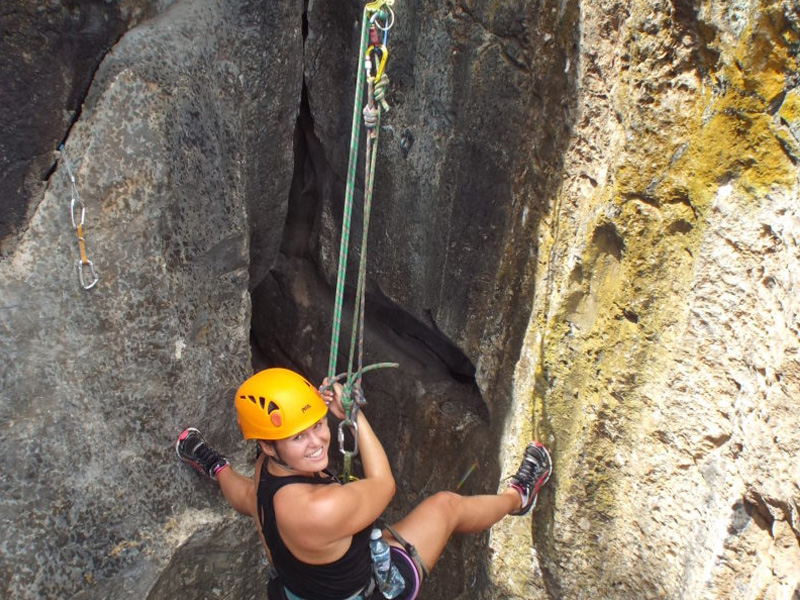 Climbing & Caving
Kep & Kampot
Rock climbing enthusiasts will feel right at home in Kep. The area has a wide range of caves and climbing options available for beginners and experience climbers. You can choose from different options such as rock climbing, via ferrata, abseiling or caving. All of the options are safe and amazingly fun, and you will be treated to some spectacular scenery in the process.
---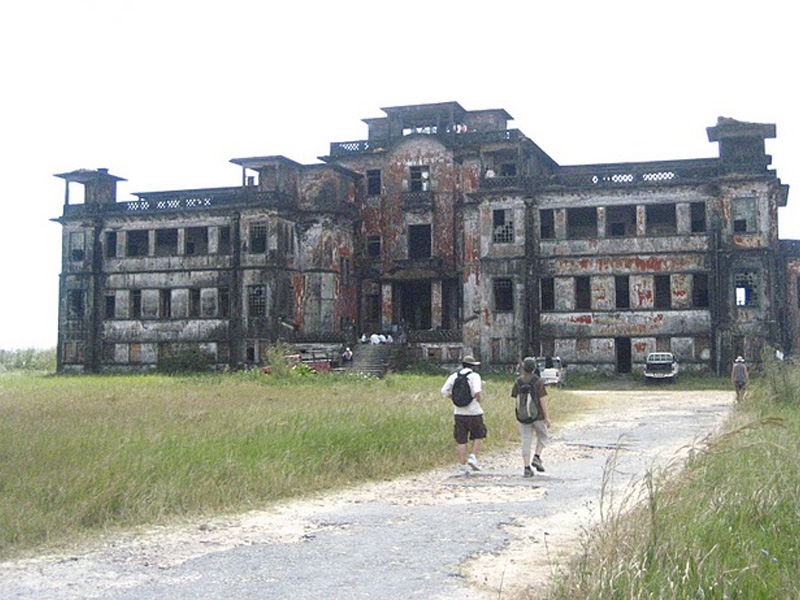 Bokor Hill Station Trip
Kampot
Take a trip back in time to the 1930s Colonial era by visiting the Bokor Hill Station near Kampot. The station was built during colonial times so that the French could escape the soaring pre-monsoon temperatures. On this day tour you will enjoy stunning views of the coast and surrounding areas as you sit back and enjoy your mountainside picnic.
---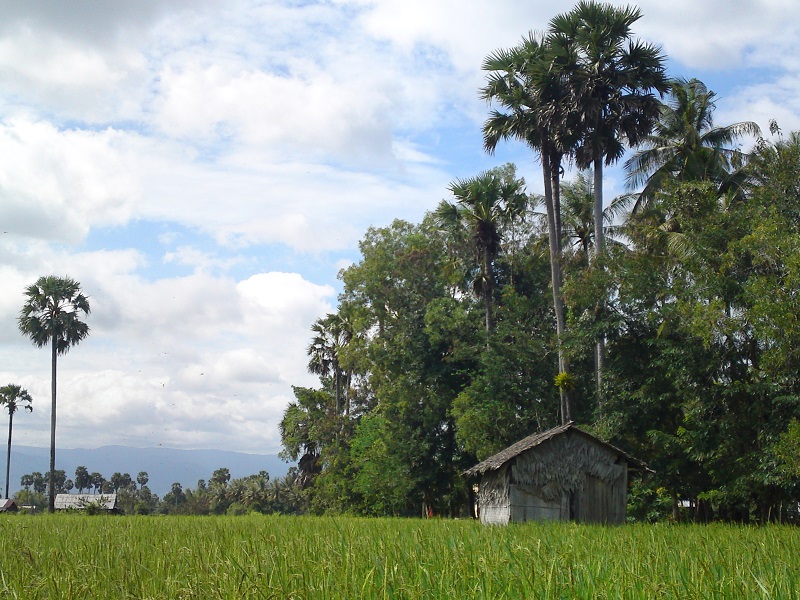 Local Countryside Tour
Kep & Kampot
The Kampot and Kep Countryside Tour is the best way to get a taste of local life. Visit a 5th century Hindu temple hidden in majestic caves, explore the abandoned French holiday residences from the colonial era that litter Kep, and visit the local salt flats and pepper plantations that are famous world over.
---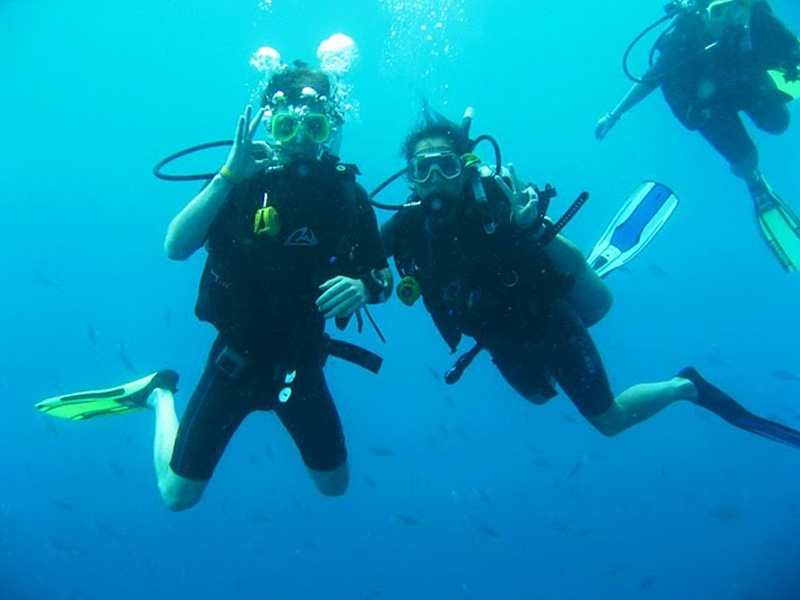 Scuba Diving
Sihanokville
Looking to escape into the wondrous blue? The Cambodian coast has a diverse marine life with beautiful coral reefs and most importantly a distinct lack of divers to get in your way. For new divers, it is possible to take a number of PADI courses, and for more experienced we can arrange one or two days live-aboard dive trips in the Koh Sdach archipelago.
---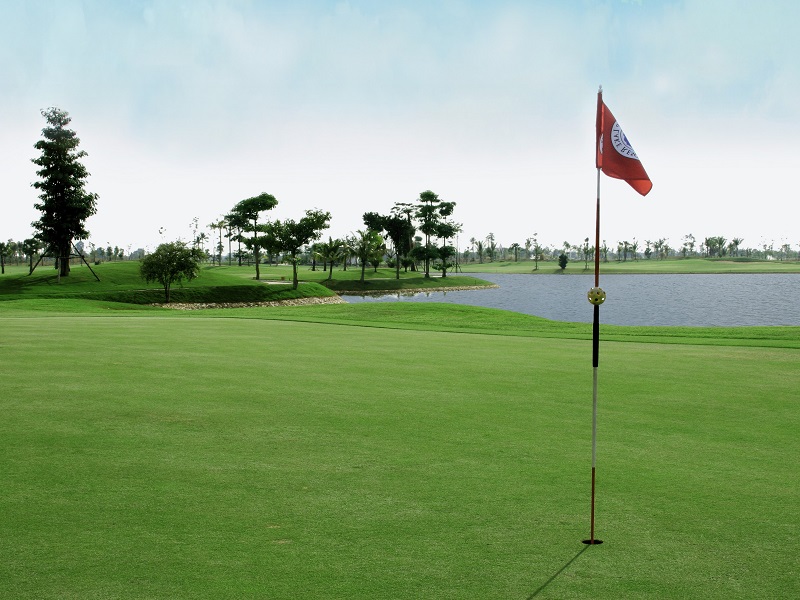 Golf
Koh Kong
Enjoy one of the courses on the newly build Dara Sakor Golf Resort, the newest and only golf course in the region. Two 18-hole courses, the Ocean Course and Hill View Course, first opened in 2015, with the last course of the trio, the challenging links-style course to be completed in 2018, which will complete the 54-hole master plan.
Towns & Cities in Cambodia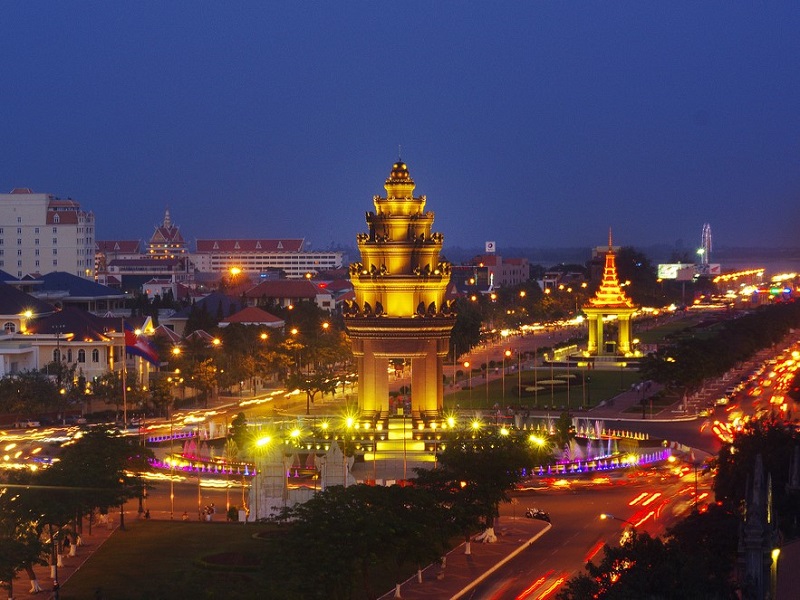 Cambodia has no shortage of captivating destination to visit on your holiday. Refer to our Towns & cities guide to plan the perfect trip.
Our Favourite Hotels in Cambodia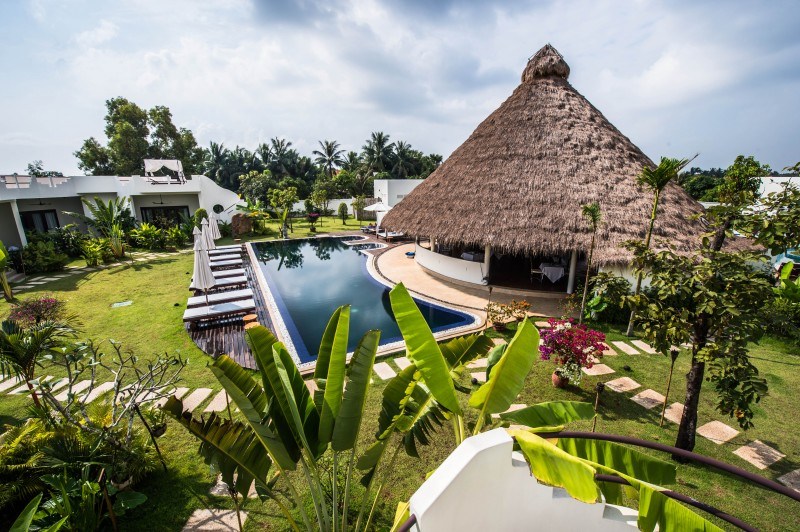 There are so many beautiful hotels to choose from in Cambodia. So we have selected a few of our most favourite and characterful hotels; giving you a taste of what you can expect.