Burmese Days
Burmese Days was written by the famous British writer George Orwell in 1934, a tale from the waning days of British colonialism when Myanmar (Burma) was ruled as a part of the Indian empire. This trip follows his movements around the country encapsulating the thoughts and feelings of days gone by.
Your Burmese adventure tour starts in Mandalay, where you will take in the local sites, visit various artisans and admire their work, as well as enjoying the spectacular views from the top of Mandalay Hill. From here you travel to Shwebo and visit the UNESCO village of Hanlin along the way, which is famous for its old fashioned pottery techniques. Continuing on, you head to Indaw and discover the picturesque Indaw lake and the nearby cave of 100,000 bats, which you can trek up to. From here you journey to Katha, which is the town to the setting of George Orwell's 'Burmese Days'.
After spending time with the elephants, you have plenty of time to tread in Orwell's footsteps in Katha, which has kept its colonial charm. After time soaking in the past you then return to Mandalay to explore the surrounding area of Sagaing, the former capital of Ava and then to Amarapura before enjoying a spectacular sunset from your vantage point at U Bien Bridge. From here you leave Mandalay behind and fly to Bagan, which is home to more than 4000 stupas, temples and pagodas. The panoramic temple scenery is breathtaking and you have plenty of time to take in a few of the most important sites in the region before flying to Yangon and exploring Hpa An and Mawlamyaing.
Travelling to Hpa An you will climb to the summit of Mount Zwekabin to enjoy the view from the hilltop monastery. In the area, you will discover some fascinating caves, one of which is the size of a football pitch. You also get to explore the town of Hpa An and the Shweyinmyew Pagoda located on the bank of the Thanlwin river before visiting Mawlamyine, home to Orwell from 1926. Your last leg of this incredible pilgrimage is the former most recent capital of Yangon. The city is filled with crumbling colonial-era buildings and mosques giving you a true feel of life during the Raj. After time spent exploring the glorious city streets and markets, your Burmese adventure ends at the magnificent golden Shwedagon Pagoda, which is Myanmar's heart and soul.

Highlights
+

Mahamuni Pagoda & Shwenandaw Monastry

+

Stone carving, Joss-stick & Paper-fan making

+

Make a wish at the 'Wishing Grounds' in Shwebo

+

The picturesque Indaw lake

+

The cave of the 100,000 bats

+

Elephant Camp

+

Finding George Orwell in Kantha

+

The Lost Kingdom of Ava & U Bein Bridge

+

Temples & Pagodas of Bagan

+

Boat trip on the Irrawaddy River

+

Giant Buddha at Kyauk Gu Min

+

Mount Zwekabin and the Water garden pagoda

+

Monasteries of Mawalamyaing

+

Yangon City Tour & Scott Market

+

Sunset at the Shwedagon Pagoda

Detailed Tour Itinerary
Mandalay
Arrival
Upon arrival at the airport in Mandalay you will be met by a 'See Asia Differently' representative and transferred to your hotel. Later, you will visit some of the Mandalay's' holiest sites, such as the Mahamuni Pagoda and the Shwenandaw Monastery. Then, stop by the 'world's largest book', being the Buddhist Scriptures inscribed on marble slabs, at Kuthodaw Pagoda; and Kyaukdawgyi Pagoda to see a large Buddha statue carved out of a single block of local marble. You will also get to witness the intricate process of stone carving, joss-stick making and paper-fan making. The day ends with a magnificent sunset on top of Mandalay Hill.
Overnight in Mandalay (Meals: _/_/_)
Shwebo
Mandalay to Shwebo | Drive: 2.5 hours
Today, you will travel from Mandalay to Shwebo via Nwenyein and Hanlin. Along the way, you will stop at the village of Nwenvien, famous for its century-old pottery techniques, and the Hanlin Village, which is a listed UNESCO World Heritage Site. Once in Shwebo, you will visit the local market. Visit a small British war cemetery of soldiers killed during pacification campaigns near Shwebo. Then, make your way to the 'Wishing Grounds', where locals make offerings in hopes that their wishes come true.
Overnight in Shwebo (Meals: B/_/_)
Indaw
Shwebo to Indaw | Drive: 5 hours
Today, you will drive 216km to Indaw, a quaint little town next to Indaw Lake. Along the way, you will have the option of hiking up to a cave, which is home to over 100,000 bats. You then arrive in Indaw in the late afternoon, where you will see a few of the town's sites, wander around the village and observe the local crafts, before settling in for the night.
Overnight in Indaw (Meals: B/_/_)
Katha
Indaw Lake & Elephant Camp | Drive: 40 min
In the morning, you venture out to Magar Village, which is home to Katu tribes. You then continue to Mawlu, where the Burmese tradition of crafting- the Shan Drum will be demonstrated to you. From here you then pause at the picturesque Indaw lay Lake and visit a World War 2 Museum. Then spend some time with the elephants of a nearby Elephant Camp, before proceeding to Katha, where George Orwell's house depicted in the book 'Burmese Days' is located.
Overnight in Katha (Meals: B/_/_)
Katha
Finding Gorge Orwell in Katha
Today you will explore Katha and its surroundings and follow in the footsteps of George Orwell, as described in his first book 'Burmese Days'. Along the way, you will get to see the infamous British Club, where all of George's drunken shenanigans take place, as well as the tennis court, pagoda and prison, but most importantly his house, which is now inhabited by a local police officer and his family.
Overnight in Katha (Meals: B/_/_)
Mandalay
Katha to Mandalay | Drive: 7 hours
After breakfast you will leave Katha behind and then return to Mandalay, which was the starting point of your trip. Upon arrival after a long day of travelling, roughly 8 hours later, you will be transferred to your hotel, where you will have the rest of the evening to enjoy as you wish.
Overnight in Mandalay (Meals: B/_/_)
Mandalay
Sagaing, Ava & Amarapura Tour
This morning you will travel to Sagaing, one of the most important religious and monastic centres in the country. The hillsides that lead up from the river are crowded with numerous monasteries and pagodas and you will visit a few of these before crossing the Irrawaddy river to Ava, which was the country's former capital. On the island, you will take a horse cart ride around a few of the historical sites, before ending the day watching the sunset over the 140-year old teak-stilted U Bein Bridge.
Overnight in Mandalay (Meals: B/_/_)
Bagan
Mandalay to Bagan | Drive: 4 hours
Following a morning flight to Bagan, you will then spend the rest of the day exploring the city. Pagoda after pagoda, large and small rise from the green delta plain, which forms the setting of a great deserted royal city; out of the 10,000 built only 2,200 have stood the test of time. Throughout the day, you will get to visit some of the most famous temples, have a horse cart tour, and finish the day watching the sunset dip below the temple skyline.
Overnight in Bagan (Meals: B/_/_)
Bagan
Kyun Thiri & Kyauk Gu U Min
Today you board a boat and cross the Irrawaddy river travelling to the island of Kyun Thiri to visit a local monastery, where orphan boys make their daily vows. Burmese tradition dictates that all Buddhist males must at some point in their lives become monks – if only for a few days. In the afternoon you board your boat again for a 2-hour cruise downstream to Kyauk Gu U Min, which is home to a cave filled with intricate sandstone carvings and a gigantic figure of Buddha.
Overnight in Bagan (Meals: B/L/_)
Hpa An
Bagan to Hpa An | Flight: 1.5 hour | Drive: 5.5 hours
This morning you will transfer back to Nyaung U Airport for your domestic flight to Yangon, also known as Rangoon. On arrival, you will journey out to Hpa An, located 290km east of Yangon. On arrival, you venture out to Mount Zwekabin and climb up to the summit to see the hilltop monastery and pagoda. From here you then pause at 'Water Garden Pagoda' before settling in for the night.
Overnight in Hpa An (Meals: B/_/_)
Hpa An
Hpa An Day Tour
A day of exploring Hpa An and its surroundings awaits you today. You start by discovering the caves of Yathei Pyan, then, moving on to Kawdun and Sadan. The afternoon will be spent in the town, where you will visit the Shweyinmyew Pagoda located on the bank of the Thanlwin River, which is the perfect place to sit down and relax and watch the sunset.
Overnight in Hpa An (Meals: B/_/_)
Mawlamyaing
Hpa An to Mawlamyaing | Drive: 1.5 hour
Today you continue your journey and travel to Mawlamyaing, which is situated at the mouth of the Thanlwin River. Once there you will set out to explore the city and its sights, starting with a visit to the Pa-Auk-Taw-Ya monastery, one of the largest meditation centres in Myanmar, and the 560ft long reclining Buddha at Win Sein Taw Ya. Moving on you also stop at the 100-year-old Seindon Mibaya Kyaung monastery before proceeding to the Thanbyuzayat War cemetery, where an estimated 13,000 prisoners of war died building infamous Burma to Siam railway during the second world war.
Overnight in Mawlamyaing (Meals: B/_/_)
Mawlamyaing
Mawlamyaing Day Tour
To start off your second day in Mawlamyaing you will visit the Judson church, which was the first Baptist church in the city built-in 1827. From here you move on to the Mon Cultural Museum, which is dedicated to the Mon history of the region. Your last stop of the day is the Kaladan Mosque, a green and turquoise structure, perhaps, the most distinguishable building in the entire city.
Overnight in Mawlamyaing (Meals: B/_/_)
Yangon
Mawlamyaing to Yangon | Drive: 6 hours
Leaving Mawlamyaing behind you travel back to Yangon, which will take most of the day. Upon arrival, you will be transferred to your hotel for check-in, and you will then have the evening to do as you wish.
Overnight in Yangon (Meals: B/_/_)
Yangon
Yangon City Tour
Today you will get to know the city of Yangon, and start the day by visiting Sule Pagoda, Mahabandolla Park, the Independent Monument, Central Telegraph Office, the High Court and many more interesting buildings. Along the way, you will gain valuable information about the city and its history and enjoy the city's incredible colonial architecture. Later in the afternoon, you will visit the Chauk Htat Gyj Pagoda to see a huge reclining Buddha image, and Kandawgyi Lake to take some photographs. Finally, visit Shwedagon Pagoda, famous worldwide, its golden stupa is the 'heart' of Buddhist Myanmar. The Pagoda is believed to be 2,500 years old. It is a fascinating place to spend time watching the world go by. Finish your day watching the beautiful sunset before being returned to your hotel.
Overnight in Yangon (Meals: B/_/_)
Yangon
Departure
Today you are free before being transferred to the airport to catch your departing flight back home.
(Meals: B/_/_)

Tour includes
+

Airport pick up and drop off

+

Overnights as mentioned

+

Excursions as mentioned

+

Transportation in private A/C vehicle

+

English speaking guide

+

Meals as mentioned (Breakfast, Lunch & Dinner – excludes drinks)

+

All taxes

Tour excludes
-

All flights unless included in itinerary & Visa fees

-

International airport tax (Included in Airline Ticket)

-

Meals, unless mentioned differently

-

Beverages and personal expenses

-

Other excursions and entrance fees

-

Travel insurance (cover against all cancellation costs, medical expenses, including repatriation and evacuation in the event of accident of illness)
Please note: You must have a valid passport with at least 6 months remaining on it as well as bringing with you 4 passport size photos with you for your visa, as well as having a couple spare.
Contact Us
Start planning your holiday today
Call us on 0208 150 5150, for International callers 004420 8150 5150, send us an e-mail [email protected] or just use the form opposite.
Your next steps:
1

Get in touch and talk to our specialist Asia travel team

2

We then craft a unique and tailor-made itinerary just for you.

3

We will stay in touch with you all the way through your holiday experience

4

Pack you bags and get ready for your

Asia holiday

of a life time
On arrival in Asia we will meet you at the airport, transfer you to your hotel and then sit down to run over your holiday program again. We then introduce you to your local guides and give you some helpful local travel tips; such as local restaurant and bar suggestions and some cultural insights.
Towns & Cities in Myanmar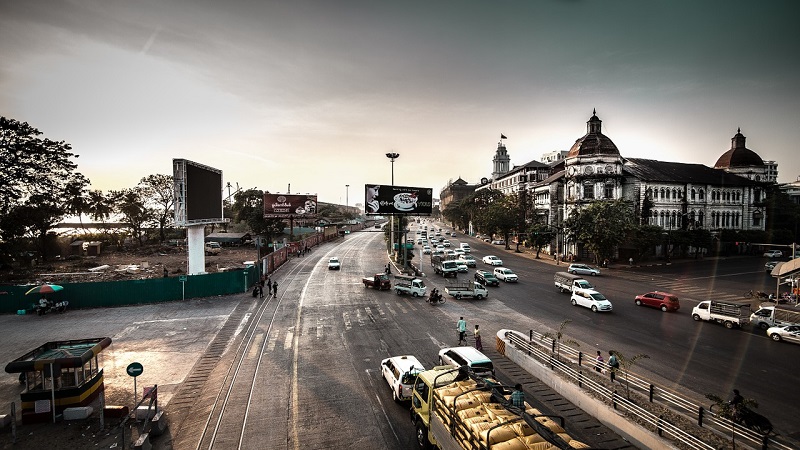 Myanmar has no shortage of captivating destination to visit on your holiday. Refer to our Towns & cities guide to plan the perfect trip.
Our Favourite Hotels in Myanmar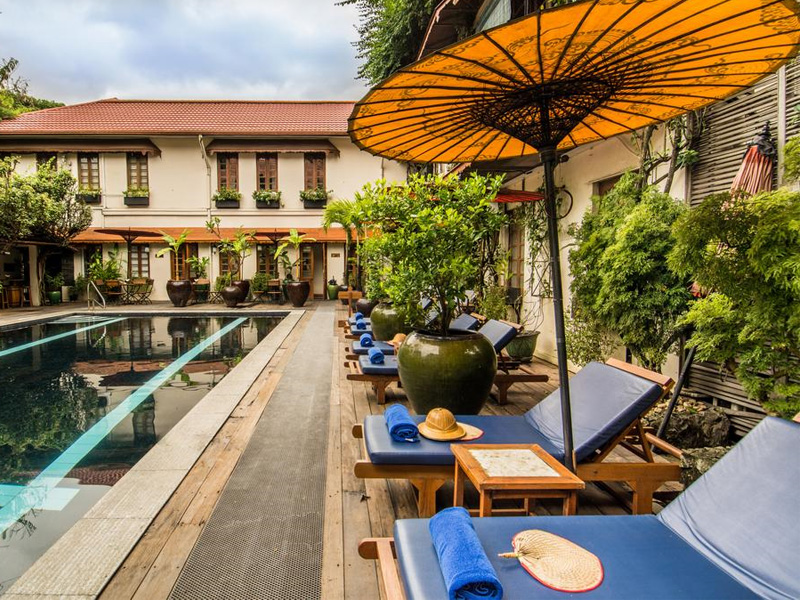 There are so many beautiful hotels to choose from in Myanmar. So we have selected a few of our most favourite and characterful hotels; giving you a taste of what you can expect.