Faces of Myanmar
Our discover Burma tour takes you out of the cities and up into the hills to discover the faces of the real people of Myanmar, such as incredible tattooed women of the Chin State as well as exploring the main sites of Mandalay, Bagan, Inle Lake and Yangon.
Starting in Mandalay you will take a beautiful boat trip to explore Mingun, which is home to the world's largest bronze bell at 87 tons. From here you travel to U Bien bridge, the longest teak bridge in the world before enjoying a magnificent sunset from the top of Mandalay Hill.
Another day in the Mandalay area gives time to spend it as you wish, or we recommend our full day city tour to ensure you see all it has to offer. From the cultural capital of Mandalay, you will drive to Monywa where you will see the tallest Buddha, the longest reclining Buddha and the most Buddhas in one place. Mindat is your base for exploring the highlands and is an 8-hour scenic drive from Monywa. You will have one easy day trekking around the nearby villages and meeting the locals, and one more strenuous day trekking to a homestay in Aye Sakan. This trek takes you past the women of the Chin settlement, who are fascinating due to their variety of face tattoo patterns. A jeep will take you from the village to the base of Mt. Victoria the next day to walk through the national park, with its variety of birds and flora, to the top, where you get incredible views.
After a night back at the base of Mt. Victoria in Kanpalet you will make a 100km drive to Bagan, the ancient kingdom, which is home to more than 4000 temples, pagodas and stupas. A whole day will take you to the main sights finishing at Shwe San Daw Pagoda, where you can enjoy the sunset. Mt. Popa is your next place to visit, a half-day excursion from Bagan, which is one of the most sacred sites in Myanmar (Burma) due to it being the home to the Burmese spirits called 'nats'. From Bagan, you will take a flight to Heho, the gateway to Inle Lake. You will explore the floating gardens, temples, markets and view how life on waterworks. Finally, you will have a flight to the former capital Yangon (Rangoon). Two days here gives time to see the Shwedagon Pagoda before and after the sunset, as well as a full city tour ensuring you see the most out of the city.

Highlights
+

Magical Mandalay

+

The 90 ton Mingun Bell

+

U Bien Bridge & Mandalay Hill

+

Mohnyin Thanboddhey Pagoda

+

Boat ride to Bagan

+

Mount Pontaung & Mindat

+

Famous tattooed woman of the Chin State

+

Local homestay at Aye Sakan

+

Trek up to Mount Victoria

+

Temple Discovery in Bagan

+

Balloon ride over Bagan's temples

+

Caves at Kyauk Gu U Min

+

Pindaya Lake and Pindaya Cave

+

Yangon City Tour & the Shwedagon Pagoda

Detailed Tour Itinerary
Mandalay
Arrival
Upon arrival at the airport in Mandalay you will be met by a 'See Asia Differently' representative and transferred to your hotel. Mandalay is Myanmar's second-biggest city. This traditional yet vibrant city will serve as your entry point to the Golden Land.
Overnight in Mandalay (Meals: _/_/_)
Mandalay
Mandalay Day Tour
After breakfast you will travel to Mingun, where you get to discover the massive ruined and uncompleted Mingun Pahtodawgyi, and the 90-ton Mingun Bell, one of the largest ringing bells in the world. A couple of hundred yards from there, there is Myatheindan Pagoda or the beautiful white Hsinbyume with a distinctive architectural style. Returning to Mandalay, you will visit the Maha Myatmuni Pagoda, home to Mandalay's holiest Buddha statue. In the afternoon take a stroll over the longest teak bridge in the world before finishing off the day with a stunning sunset over the city from the top of Mandalay Hill.
Overnight in Mandalay (Meals: B/_/_)
Monywa
Mandalay to Monywa | Drive: 2.5 hours
Located in the Chindwin Valley, today you journey out to Monywa, your destination for the day. Along the way, you will stop at the Mohnyin Thanboddhey Pagoda and Boditahtaung Pagoda. Once in Monywa, you will get to witness the local weaving industries, the sacred site of Shwe Ba Taung and the extraordinary Po Win Taung complex, that consists of 947 sandstone caves dug out of the hills and contains what is considered by archaeologists to be the richest collection of mural paintings and Buddhist statues in Asia.
Overnight in Monywa (Meals: B/_/_)
Bagan
Monywa to Bagan
After breakfast you will travel 42km to Pakkoku, where you will board a local boat to Bagan. On your river cruise, you will stop off a few times along the way at various villages to experience the unique lifestyle of the locals in the area. Your river cruise to Bagan takes roughly 3 hours, so you have plenty of time to sit back and relax on the mighty Irrawaddy River.
Overnight in Bagan (Meals: B/_/_)
Mindat
Bagan to Mindat | Drive: 4.5 hours
This morning you will cross the Irrawaddy River to Let Pan Che and from here you take a jeep ride on the scenic dirt road, passing through dry mounds, green, and velvet plain of rice fields, to Mount Pontaung. The area is famous for recently finding various fossils that are estimated to be between 34 and 50 million years old. After lunch, you continue onwards to Mindat, which is located 1,480 metres above the sea level.
Overnight in Mindat (Meals: B/L/_)
Aye Sakan
Trekking to Aye Sakan
Today you will hop back into your jeep and journey on to the nearby village of Che Chaung. There, you will be able to see the village of Aye Sakan that lies across the valley sitting at an elevation of 5700ft. From here you start trekking by crossing the valley to the Sin Settlement of villages, where the local women are famous for having their faces covered in tattoos, and their houses decorated with animal skulls. After spending some time to soak up this incredible area and its people you continue hiking through the valley and Aye Sakan village, where you will stay in a local homestay.
Overnight in Aye Sakan (Meals: B/_/_)
Kanpetlet
Trekking up Mount Victoria
This morning you will venture out to the bottom of Mount Victoria, where you will leave the jeep and take an enjoyable 2-hour hike up to the summit. Mount Victoria offers superb views of the surrounding area from the top. Birders may follow the rare species of birds, botanists may explore species of trees and plants, some of which may be only native to this region. If you are neither birder nor botanist, then simply enjoy the breath-taking beauty of the entire park from a hilltop. Then after a packed lunch you head back down and continue to Kanpetlet.
Overnight in Kanpetlet (Meals: B/L/_)
Bagan
Kanpetlet to Bagan | Drive: 4 hours
Today after breakfast you will leave the Chin Hills behind you and travel to Bagan, which takes approximately 4 hours. About mid-way through you'll stop for lunch before continuing down to the village of Kazuma, which is nestled in between the Chin highlands and flat lowland. Once you are back in Bagan you free to do as you wish, settle into your new surroundings and relax after the long journey.
Overnight in Bagan (Meals: B/_/_)
Bagan
Bagan Full Day Tour
Enjoy the whole day exploring Bagan, which is one of the great sights in all of Asia. Pagoda after pagoda, large and small rise from the green delta plain, which forms the setting of a great deserted royal city; out of the 10,000 built only 2,200 have stood the test of time. Throughout the day, you will get to visit some of the most famous temples, have a horse cart tour, and finish the day watching the magnificent sunset from one of the open terraces of Bagan Temples.
Overnight in Bagan (Meals: B/_/_)
Bagan
Bagan Day Two
Today you board a boat and cross the Irrawaddy river travelling to the island of Kyun Thiri to visit a local monastery, where orphan boys make their daily vows. Burmese tradition dictates that all Buddhist males must at some point in their lives become monks – if only for a few days. In the afternoon you board your boat again for a 2-hour cruise downstream to Kyauk Gu U Min, which is home to a cave filled with intricate sandstone carvings and a gigantic figure of Buddha.
Overnight in Bagan (Meals: B/_/_)
Inle lake
Bagan to Inle lake | Flight: 40 min
This morning you will catch the short flight from Bagan to Heho and then onwards to Kalaw, stopping briefly in Pindaya. Enjoy the great scenic beauty of the countryside on the road to Pindaya, where you will see Pindaya Lake and Pindaya Cave, which is very popular due to the countless Buddha images littered inside. Pay a visit to a bamboo- umbrella domestic workshop as well. You will then proceed to Kalaw, where you are free to spend the evening as you wish.
Overnight in Inle Lake (Meals: B/_/_)
Inle lake
Inle Lake Tour
Today you will spend the entire day exploring the vast water world that is Inle Lake. Throughout the day you will get to learn about the local way of life and witness the unique leg-rowing technique, which is very famous in this part of the world. Inle Lake is a feast on the eyes and you will get to explore many things as you boat around. Observe daily rotating markets, incredible floating gardens, where fruits and vegetables are grown, as well as several pagodas and minority villages.
Overnight in Inle Lake (Meals: B/_/_)
Yangon
Inle Lake to Yangon | Flight: 50 min
This morning you will board your boat for the last time and skim across the lake to greet your driver, who will transfer you to Heho airport. From here you will catch a domestic flight to Yangon airport and then onwards to your Yangon city hotel. After taking some time to catch your breath you then get to explore this incredible city, visit some handicraft markets, as well as Botataung Pagoda, the 40-meter high golden pagoda enshrines a sacred hair relic of the Buddha, before enjoying a magical sunset at the world-famous Shwedagon Pagoda.
Overnight in Yangon (Meals: B/_/_)
Yangon
Departure
Today you are free before being transferred to the airport to catch your departing flight back home.
(Meals: B/_/_)

Tour includes
+

Airport pick up and drop off

+

Overnights as mentioned

+

Excursions as mentioned

+

Transportation in private A/C vehicle

+

English speaking guide

+

Meals as mentioned (Breakfast, Lunch & Dinner – excludes drinks)

+

All taxes

Tour excludes
-

All flights unless included in itinerary & Visa fees

-

International airport tax (Included in Airline Ticket)

-

Meals, unless mentioned differently

-

Beverages and personal expenses

-

Other excursions and entrance fees

-

Travel insurance (cover against all cancellation costs, medical expenses, including repatriation and evacuation in the event of accident of illness)
Please note: You must have a valid passport with at least 6 months remaining on it as well as bringing with you 4 passport size photos with you for your visa, as well as having a couple spare.
Contact Us
Start planning your holiday today
Call us on 0208 150 5150, for International callers 004420 8150 5150, send us an e-mail [email protected] or just use the form opposite.
Your next steps:
1

Get in touch and talk to our specialist Asia travel team

2

We then craft a unique and tailor-made itinerary just for you.

3

We will stay in touch with you all the way through your holiday experience

4

Pack you bags and get ready for your

Asia holiday

of a life time
On arrival in Asia we will meet you at the airport, transfer you to your hotel and then sit down to run over your holiday program again. We then introduce you to your local guides and give you some helpful local travel tips; such as local restaurant and bar suggestions and some cultural insights.
Towns & Cities in Myanmar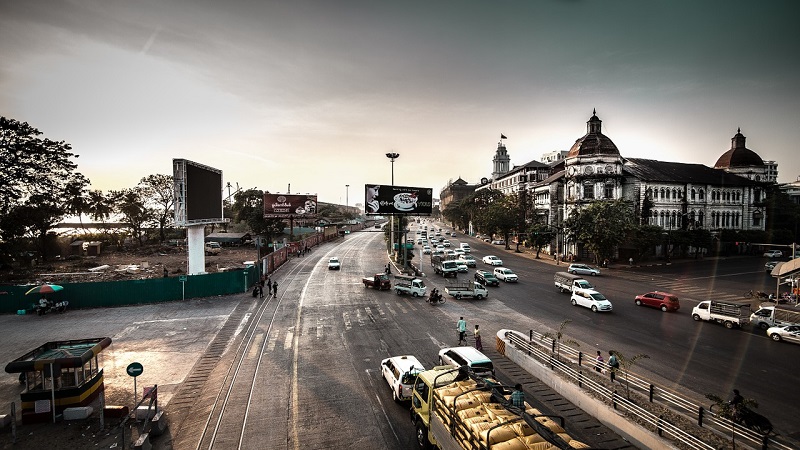 Myanmar has no shortage of captivating destination to visit on your holiday. Refer to our Towns & cities guide to plan the perfect trip.
Our Favourite Hotels in Myanmar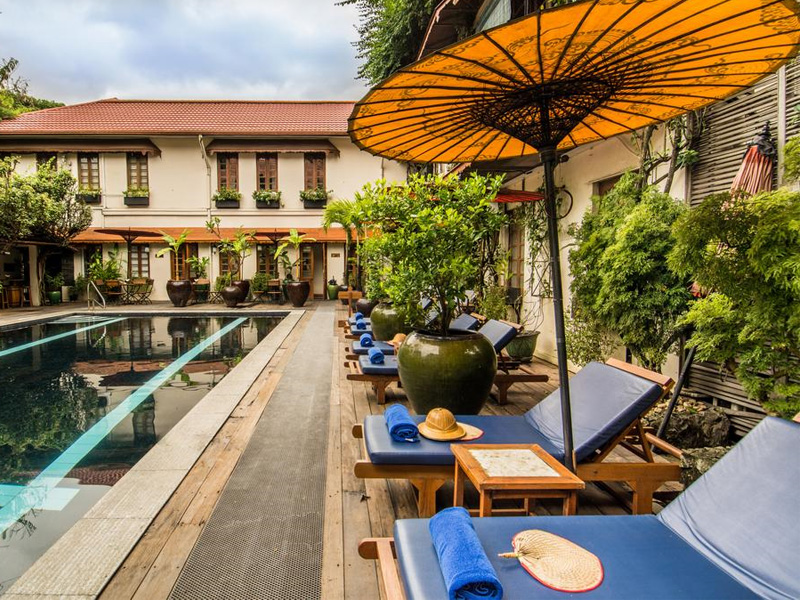 There are so many beautiful hotels to choose from in Myanmar. So we have selected a few of our most favourite and characterful hotels; giving you a taste of what you can expect.