Inle Lake Tour
This Inle Lake tour is a continuation of our Myanmar Express tour, but with a wonderful extension in the magical surrounds of Inle lake, where spending a few days on the water is a fabulous addition to any holiday in Myanmar. Starting in the former capital Yangon (Rangoon) you will visit the city's main pagoda's including what is often called the Golden Pagoda as well as the 65 metres reclining Buddha. A second day in the former capital takes you on a fascinating and insightful walking tour of the city, where you can enjoy the incredible colonial architecture. Following this, a flight to the ancient city of Bagan will offer a full day of visiting some of the world's most beautiful temples and pagodas. Another day in Bagan will allow the temple lovers to go further afield as you get to enjoy a relaxing boat trip down the Irrawaddy river to Kyauk Gu U Min, which is home to a cave filled with intricate sandstone carving and a gigantic figure of Buddha.
The next stage of your romantic holiday in Myanmar takes you to Mandalay, where you will take a day trip out of the city to explore Sagaing, one of the most important religious and monastic centres in the country. Before taking a boat trip to discover Ava, the country's last royal capital. You then continue to Amarapura and visit the monastery of Mahagandaryone before ending the day by watching the sunset at the famous U Bein Bridge. The bridge is 1200 metres long, stretching across the Taungthaman Lake and is the longest teak bridge in the world. Another day trip takes you all the way to Kalaw, where you stop to see Pindaya Lake and Pindaya Cave on the way through to Inle, which is the highlight of this journey through Myanmar.
Inle Lake will simply take your breath away as it is not only beautiful but fascinating to watch people go about their daily lives on the water. From floating houses and gardens that are truly incredible to the insightful day tour to Indein to visit the remarkable Nge Phe Chaung Monastery and the Pa-Oh village. Also, as you cruise around on the water, you will visit various artisans and watch their work from textiles, silversmiths and cigar rolling to name a few. This 12 day holiday in Myanmar is delightful and nothing better sums up this trip than getting to see the remarkable Inle lake boatmen that row with just their legs, which is just incredible.

Highlights
+

Yangon city sightseeing tour

+

Chauk Htat Gyi Pagoda and Kandawgyi Lake

+

Shwedagon Pagoda

+

Bagan Temple Tours

+

Hot Air balloon ride over the ancient temples

+

Trip around old Bagan's handicraft markets

+

Great Lacquerware to buy in Bagan

+

Mandalay City Tour

+

Mandalay Hill

+

U Bien Bridge

+

Pindaya Lake & Cave

+

Magway Elephant Camp

+

Inle Lake

+

Floating Gardens and Daily Markets

+

Artisans (Silversmiths, Cigar Rolling & Silk Weaving)

+

Day trip to Indein

+

Nge Phe Monastry

+

Handicraft markets and Botataung Pagoda

Detailed Tour Itinerary
Yangon
Arrival
Upon arrival at the airport in Yangon (Rangoon) you will be met by a 'See Asia Differently representative and transferred to your hotel. You then have the rest of the day to get settled into your new surroundings.
Overnight in Yangon (Meals: B/_/_)
Yangon
Full-Day Sightseeing Tour
Today you will take a tour of Yangon's key sites, such as the Independent Monument, Central Telegraph Office, High Court, Custom House, and see many stunning British colonial buildings. In the afternoon you will visit the Chauk Htat Gyj Pagoda, the Kandawgyi Lake, as well as doing a spot of shopping at the Scott Market before finally heading to the famed Shwedagon Pagoda, known worldwide for its golden stupa.
Overnight in Yangon (Meals: B/_/_)
Bagan
Yangon to Bagan | Flight: 1.5 hour
This morning you will take a flight to Nyaung U and travel onwards to Bagan, which is one of the greatest sights in all of Asia. Pagoda after pagoda, large and small rise from the green delta plain, which forms the setting of a great deserted royal city; out of the 10,000 built only 2,200 have stood the test of time. Throughout the day, you will get to visit some of the most famous temples. Have a horse-cart tour and finish the day watching the sunset dip below the temple skyline.
Overnight in Bagan (Meals: B/_/_)
Bagan
Old Bagan
After breakfast you will visit a multitude of temples all built at different intervals in Myanmar's history. But before that, you will visit Nyaung U's market to give you a chance to buy some local handicrafts. In the afternoon you will get out on the water and take a boat ride on the Irrawaddy River. On the trip, you will visit a Minanthu village, famous for its mural paintings, before heading to the bank of Irrawaddy River for a sunset boat ride enjoying a splendid view of the Irrawaddy River and Bagan Temples.
Overnight in Bagan (Meals: B/_/_)
Mandalay
Bagan to Mandalay | Flights: 30 min
Today you will catch a domestic flight to Mandalay and then take a tour of the city. You start by discovering some of Mandalay's' holiest sites. In the afternoon you will visit a variety of local workshops to watch the intricate process of stone carving, joss-stick making and paper-fan making. Then, stop by the 'world's largest book', being the Buddhist Scriptures inscribed on marble slabs, at Kuthodaw Pagoda; and Kyaukdawgyi Pagoda to see a large Buddha statue carved out of a single block of local marble. The day ends on top of Mandalay hill, where you can enjoy a marvellous sunset and get a bird's eye view of the city.
Overnight in Mandalay (Meals: B/_/_)
Mandalay
Sagaing, Ava & Amarapura Tour
This morning you will travel to Sagaing, one of the most important religious and monastic centres in the country. The hillsides that lead up from the river are crowded with numerous monasteries and pagodas, and you will visit a few of these before crossing the Irrawaddy river to Ava, which was the country's former capital. On the island, you will take a relaxing horse cart ride to a few of the historical sites, before ending your day watching the sunset over the 140-year old teak-stilted U Bein Bridge.
Overnight in Mandalay (Meals: B/_/_)
Kalaw
Mandalay to Kalaw | Flight: 40 min | Drive: 40 min
Today you fly from Mandalay to Heho and then onwards to Kalaw, stopping briefly in Pindaya. Enjoy the great scenic beauty of the countryside on the road to Pindaya, where you will see Pindaya Lake and Pindaya Cave, which is very popular due to the countless Buddha images littered inside. Pay a visit to a bamboo- umbrella domestic workshop as well. You will then proceed to Kalaw, where you are free to spend the evening as you wish.
Overnight in Kalaw (Meals: B/_/_)
Inle Lake
Kalaw to Inle Lake | Drive: 1.5 hour
This morning you will go and visit the Magway Elephant Camp just outside of Kalaw. At the camp, you'll learn all sorts of things about the elephants and the camp itself. During your time there not only will you get the time to feed and care for the elephants, but you'll also get the chance to bath these amazing animals in a nearby river. Then, you may explore the forest area, where you can see butterflies, birds and orchids. In the afternoon you then continue your journey out to the magical Inle Lake, which will be your home for the next couple of days.
Overnight in Inle Lake (Meals: B/_/_)
Inle Lake
Inle Lake Tour
Today you will spend the entire day exploring the vast water world that is Inle Lake. Throughout the day you will get to learn about the local way of life and witness the unique leg-rowing technique, which is very famous in this part of the world. Inle Lake is a feast on the eyes and you will get to explore many things as you boat around. Observe daily rotating markets, incredible floating gardens, several pagodas and minority villages.
Overnight in Inle Lake (Meals: B/_/_)
Inle Lake
Inle Sightseeing
Today you will continue exploring the fascinating world of Inle Lake and learn more about its people and traditions, visit ancient pagodas, the Nge Phe Chaung Monastery and the Pa-Oh village. You will also get to watch various skilful crafts, such as cigar rolling, silversmithing, silk and lotus textiles.
Overnight in Inle Lake (Meals: B/_/_)
Yangon
Inle Lake to Yangon | Flight: 50 min
This morning you will board your boat for the last time and skim across the lake to greet your driver, who will transfer you to Heho Airport. From here you will catch a domestic flight to Yangon Airport and then onwards to your Yangon city hotel. After taking some time to catch your breath you then get to explore this incredible city once again. You will visit some handicraft markets, as well as Botataung Pagoda before being free to do as you wish on your last night in Myanmar.
Overnight in Yangon (Meals: B/_/_)
Yangon
Departure
Today you are free before being transferred to the airport to catch your departing flight back home.
(Meals: B/_/_)

Tour includes
+

Airport pick up and drop off

+

Overnights as mentioned

+

Excursions as mentioned

+

Transportation in private A/C vehicle

+

English speaking guide

+

Meals as mentioned (Breakfast, Lunch & Dinner – excludes drinks)

+

All taxes

Tour excludes
-

All flights unless included in itinerary & Visa fees

-

International airport tax (Included in Airline Ticket)

-

Meals, unless mentioned differently

-

Beverages and personal expenses

-

Other excursions and entrance fees

-

Travel insurance (cover against all cancellation costs, medical expenses, including repatriation and evacuation in the event of accident of illness)
Please note: You must have a valid passport with at least 6 months remaining on it as well as bringing with you 4 passport size photos with you for your visa, as well as having a couple spare.
Contact Us
Start planning your holiday today
Call us on 0208 150 5150, for International callers 004420 8150 5150, send us an e-mail [email protected] or just use the form opposite.
Your next steps:
1

Get in touch and talk to our specialist Asia travel team

2

We then craft a unique and tailor-made itinerary just for you.

3

We will stay in touch with you all the way through your holiday experience

4

Pack you bags and get ready for your

Asia holiday

of a life time
On arrival in Asia we will meet you at the airport, transfer you to your hotel and then sit down to run over your holiday program again. We then introduce you to your local guides and give you some helpful local travel tips; such as local restaurant and bar suggestions and some cultural insights.
Towns & Cities in Myanmar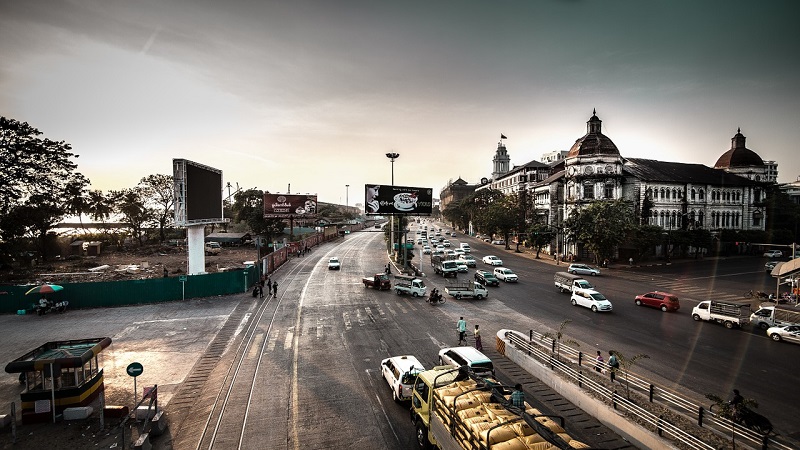 Myanmar has no shortage of captivating destination to visit on your holiday. Refer to our Towns & cities guide to plan the perfect trip.
Our Favourite Hotels in Myanmar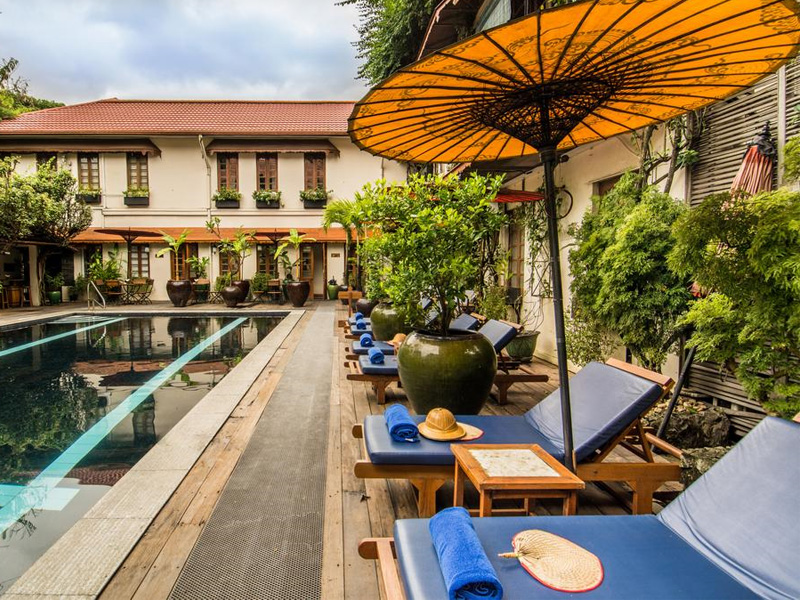 There are so many beautiful hotels to choose from in Myanmar. So we have selected a few of our most favourite and characterful hotels; giving you a taste of what you can expect.