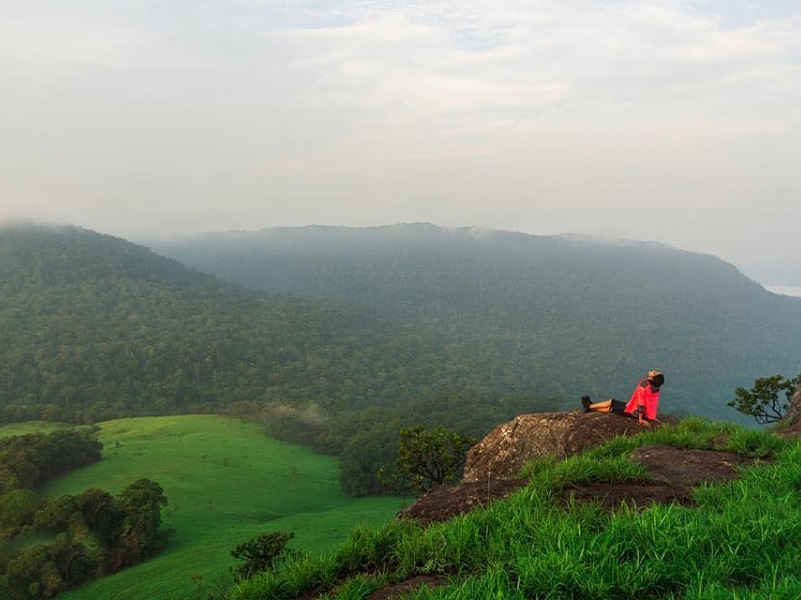 Cambodia's Camping Site: Knorng Psar
Knorng Psar Mountain is a large forested area located in Tang Bompong Village, Ta Sal Commune, Oral District, Kampong Spue Province. Knorng Psar is a three-way intersection that connects three provinces: Koh Kong, Kampong Spue, and Pursat. Knorng Psar is an area rich in dense forest, high valleys, lush pine forests, and rich with a variety of rare wildlife.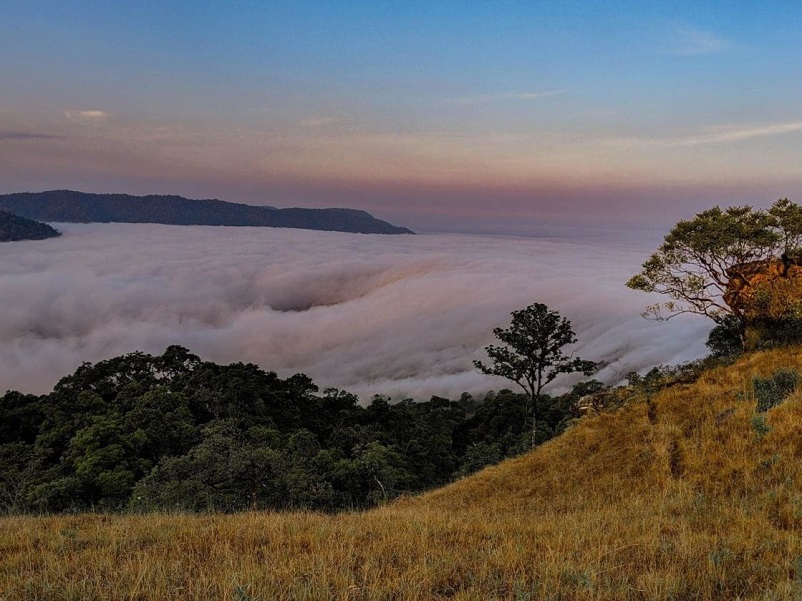 In the morning, a sea of clouds rolls in.
Recently, Knorng Psar has become a popular place for those who love nature, hiking, trekking, adventure, and especially camping which is trendy amongst Cambodian people. What you do not want to miss while you are camping there are the cloudy valleys which give a spectacular view in the early morning, also you will be able to enjoy the beauty of the radiant sunshine with cooler and breezy weather. In the evening, you can enjoy a colourful sunset.
In order to get to the top of the mountain you have to go to the local environment office in the village who keep a record for easy management, it is also required that environmental officials accompany you to look after you and for protection. Travelling from the village you have to ride Koyun (Local Truck) around 2hrs then walk for another 4-5hrs if you are a moderate trekker level.
The locals favourite mode of transportation!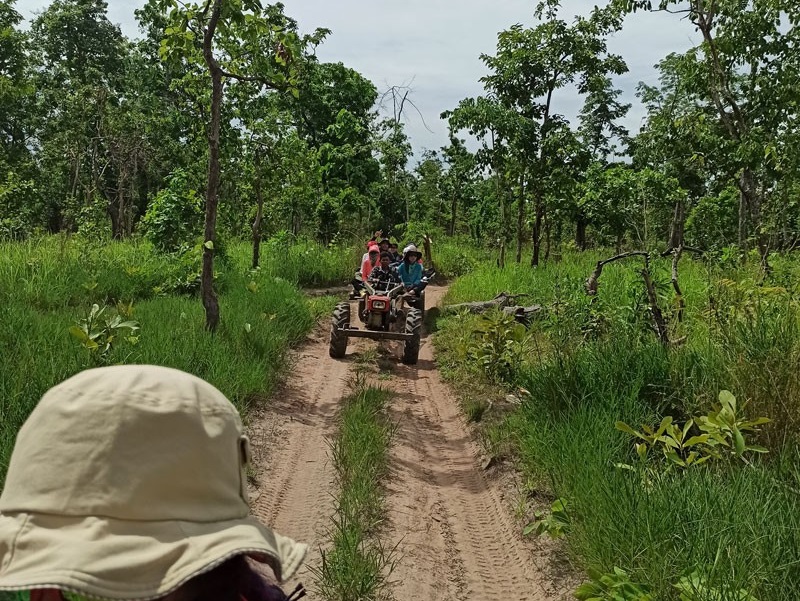 On the top of the mountain, there is a scree-type waterfall where you can collect water to use. There are no toilet facilities, so it is necessary for you to take equipment to make a temporary toilet. If you would like to camp there it is advisable to contact a tour company as it is easier in term of costing, finding a local guide, renting koyun, and a tent.