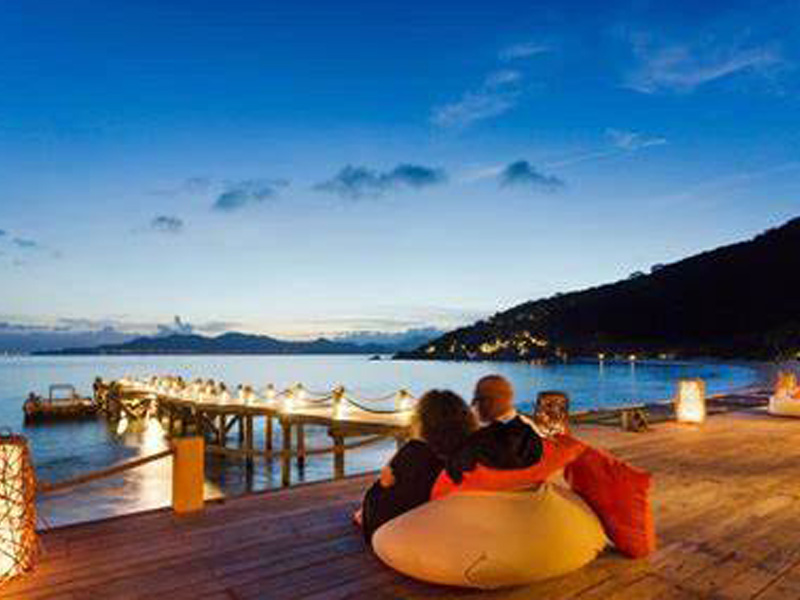 What is the perfect holiday to you?
Is your perfect holiday about relaxation and rejuvenation on a white sandy beach with a cocktail in hand? Or discovering the culture, history, and traditions; unearthing the true secrets of a country. How about something more active and adventurous, such as exploring remoter areas on a quad bike and getting more back to nature. Perhaps you're looking for destination for all the family, giving you a balance between activities, downtime and fun experiences for children and adults alike. Or do you just simply want a mixture of everything?
Whatever the type of holiday you're looking for; we believe that if you are looking for that perfect holiday South-East Asia has it all and more!
Peter Jones who moved to Royston last summer after 11 years of living in Cambodia and travelling South-East Asia with his family, tells us more about the incredible experiences and adventures that holidays to the region have to offer.
South-East Asia has something for everyone; even for those that don't even know what they are looking for. I promise that the sights, sounds, smells and most importantly the smiles and friendly people of the region will capture your heart as it did for my family and I.
Those that do visit for the first time will always return for more.
More of the most stunning sunsets of anywhere in the world, more of the most incredible and varied food from well-known dishes like Pad Thai and Indonesian Nasi Goreng to the lesser known Cambodian Lok-Lak (beef in a tasty tomato sauce with rice a fried egg and a tomato, onion, lettuce garnish) my daughter's absolute favourite. More of the most varied experiences there are to see and do than anywhere else in the world. But more importantly than all of these, more of the most incredibly friendly and wonderful people you will ever meet.
Travel to Cambodia, Vietnam, Thailand, and Indonesia is now fully open as of this month; with Cambodia being the easiest country to holiday to right now, as the only requirement is proof that you have been double vaccinated. Meaning that you can still get away before the English summer with some long bank holidays to take advantage of or get yourself prepared for travelling this winter.
The must visit places in my eyes are:
Exploring the temples of Angkor Wat like an Angelina Jolie tomb raider.
Unwinding on a traditional Junk boat and discovering the stunning sights of Ha Long Bay.
Trekking in the jungle and bathing with elephants in Ratanakiri and Monulkkiri.
Island hopping around Flores and having an encounter with ancient Komodo Dragons.
Or taking some time out on the white sandy beaches on Koh Rong Samloem.
Any of these, or any adventure that you can dream of, can be tailored just for you and within your travel budget. As we put ourselves in your shoes, with your interests and then craft something exceptional with our local knowledge and experience of living in the region. Meaning you can have the holiday you want without costing the earth.
Unfortunately with what is going on in the world right now, flight prices are set to rise. However, if you are to offset this cost against what you would usually additionally spend on going out etc… then this all completely evens out. There are not many places in the world where you can get a $1 beer with peanuts as a side or a $2.50 cocktail (with generous measures) and then grab a bowl of delicious Pho (Vietnamese noodle soup) for less than a dollar. It just makes mealtimes and going out that much more relaxed and enjoyable; when you know you can order anything on the menu and drink what you want without worrying about the bill at the end of the night.
Anyway don't take just take my word for it as I am completely bias as I love everything about South-East Asia and I can't wait to get back myself. Simply ask anyone who has travelled here, and I promise that they will have the same wonderful stories to tell. After that there is then no excuse whatsoever of not getting in touch and coming to see for yourselves.
I am the owner of the independent travel company See Asia Differently. Specialising in holidays and experiences to Cambodia, Laos, Myanmar, Thailand, Indonesia and Vietnam.
Get in touch with me Peter on
[email protected]
Call us on 0208 150 5150 or call me on my personal number 07939 206 599.