Cambodia 'Pearl of Asia' – More than just temples!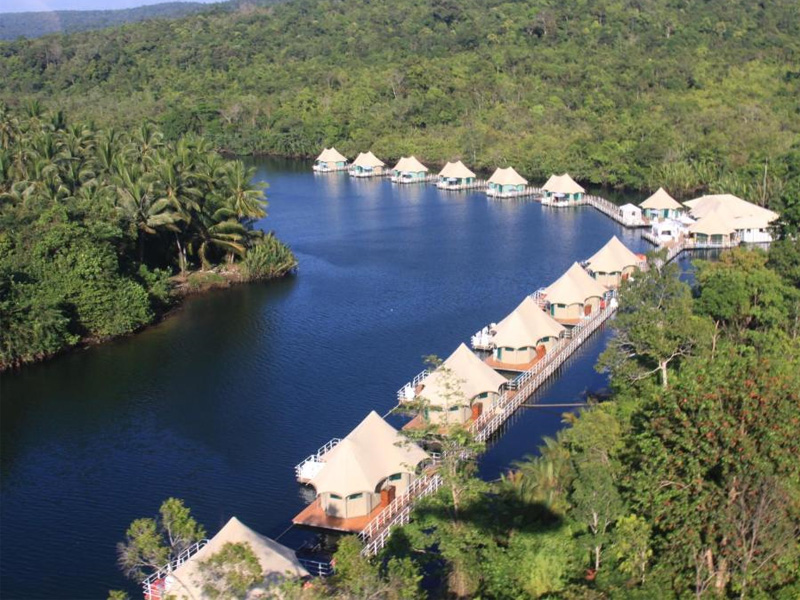 Cambodia traditionally has always been part of a 3 country holiday, either starting in Thailand and finishing in Vietnam or visa versa and visiting the temples of Angkor Wat in the middle. I speak to so many tourists on their way through Siem Reap doing this exact same trip and it is very interesting to hear their comments.
The most common being:
'Cambodian people are allot friendlier and welcoming than their neighbours'
with the second following quickly after, 'I wish I didn't have to leave Cambodia so soon and had a longer time to discover the country'.
Finishing off with 'I will definitely be back but next time I will be just returning to Cambodia'.
Writing this I am not in any way trying you to deter you from visiting Cambodia's neighbours but to really think when sitting down this summer to consider next winters holiday. Please take a long look of what a holiday purely in Cambodia can offer you. Most people come to Cambodia just to visit Angkor Wat one of the 7 manmade wonders of the world and the surrounding temples and leave without knowing anything else about this fabulous holiday destination. Each part of the country has hidden secrets and offers completely different experiences.
Get back to nature see the famous Irrawaddy river dolphins and local tribes people. Take a mountain walk by a crystal clear volcanic lake and swim under a cascading waterfall. Go elephant riding or simply take time to relax on the sandy beaches and enjoy the fabulous seafood.
Nowhere is this better symbolised than at the majestic temples of Angkor, a timeless testament to the ingenuity of the Khmer people. Beyond Angkor lies the vibrant capital of Phnom Penh, gateway to the remote north-east, a land of hill tribes, wildlife and bold landscapes, and the south coast with hidden beaches and empty islands. Many of these destinations are unknown to the outside world, helping the visitor feel more of an explorer than a tourist.
Cambodia will soon be renowned for its abundant natural attractions and empty beaches. The tourist infrastructure in Cambodia has developed tremendously in recent years, including the opening of quality hotels and restaurants and the upgrading of roads and transport links. Cambodia is more accessible today than at any time in the past three decades and a journey here is a journey to a land of timeless grace and charm.
Our holidays are available to everyone from the single traveller, couples, families and private groups, with Cambodia able to offer something for everyone, from the adventurer, the beach lover or the 'Indiana Jones tomb raider'.