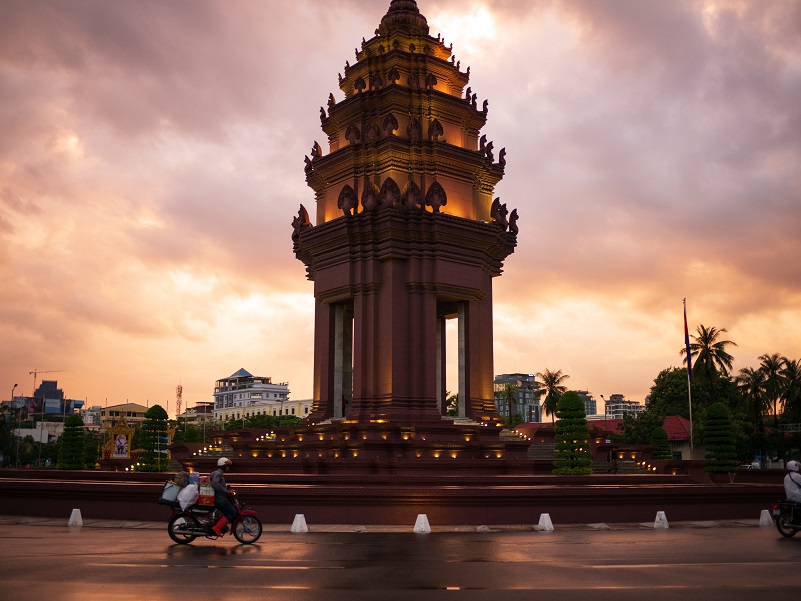 Cambodia Tourism and Business Operation During Covid-19
Today's number of COVID-19 cases around the world has reached to 10, 809, 992 people with 519 050 deaths, and 6, 032, 381 who have recovered. The virus not only kills people but also damages the world's economy by causing factories, companies, travels, flights and shops to close and millions of people to lose their jobs.
In Cambodia, one of the Asian countries affected, the numbers today have risen to 141 confirmed cases of COVID 19 (40 Females & 101 Males). Cambodian Ministry of Health reported that among the total cases, 131 cases have recovered (39 Females & 92 Males), and there are still 10 Active Cases (still in the hospital – 1 Female & 9 Males). No Deaths are reported.
Even though Cambodia fared fairly well with less confirmed cases compared to neighbouring countries, the impact the pandemic had on its industries cannot be understated. Garment factories, Hotels Transportation, Restaurants, and services that serve tourism have shut their doors and left a few hundred thousand people unemployed. PropertyArea.Asia recently released a press article saying that almost 3000 tourism services, businesses and companies including travel agencies are shut down because of the pandemic and lockdown.
However, starting from mid-June, some businesses related to travel have started reopening their doors.
Hotels
Hotels around Cambodia are starting to re-open with most of them targeting July to open their doors. All hotels are expected to be back in operation by October or November at the latest.
Restaurants
A good majority of restaurants within the Pub Street area are closed. However, plenty of restaurants are still running in the surrounding areas, mainly Italian, Indian, Thai and Khmer restaurants.
Bars
More and more bars are opening their doors. Sok San Road is currently the busiest area at the moment.
Nightclubs
Nightclubs and KTVs aren't allowed to re-open yet. No statement has been made from the government regarding the issue so there is no telling when they will be back in operation.
Tourist attractions
90% of all tourist attractions sites have been re-opening throughout June. However, it is suspected that all will be opened again within the next few months.
Boats
Boats to the beach are running daily and normally. Boat tours to Kampong Khleang and Phluk are temporarily on hold due to the low level of the water, likewise for boat transfers from Battambang to Phnom Penh or Siem Reap.
Once the water level is back to normal, they will re-open almost immediately.
Safari/animal-related activities
Gibbon Spotting in Ratanakiri isn't possible anymore. Trekking in Ratanakiri is appalling now due to the large deforestation – feedback from recent groups. Angkor Gibbon Spotting is (in a good selling point) still possible and worthwhile visiting. Both elephant sanctuaries in Siem Reap and Mondulkiri are open as normal.
Thailand has announced that their second lockdown ends for all business across the country on July 1. CCSA decided on Monday to reopen a total of 37 checkpoints on the borders with Myanmar, Laos, Cambodia and Malaysia so that cargoes can be transported and traders can be allowed to cross the border, said CCSA spokesman Thaiweesilp Visanuyothin. However, tourists from the neighbouring countries are not allowed to enter Thailand via these border checkpoints.
Cambodia has re-opened its borders with Vietnam after banning cross-border movement more than three months ago due to the Covid-19 pandemic. The re-opened border will boost economic, investments and trade between the two countries, and allow businessmen to travel.
Recently, the Cambodian government has suggested to the Ministry of Tourism to that it should promote local tourism and destinations to support local businesses and improve the situation caused by the pandemic. Many people believe that these new strategies would help local people earn some money to help them live during this epidemic.
During this difficult situation, Cambodia, as well as the other countries in this region, desperately need travelling to resume. Needless to say that travellers choosing to visit Cambodia soon, will be rewarded by the nearly total absence of tourists. Visiting the famed Angkor Temple in these conditions is an experience that likely won't ever be possible again.