Vietnam – A Brief History
Geographically the country of Vietnam as we know it was only established in the early 19th century, however Vietnam's history stretches back thousands of years. Vietnam has one of the longest histories in the world, starting around half a million years ago, with the first settlements on the Red River valley in the north and later extending 1700km south to the Mekong Delta. No other country in Asia has gone through so many changes over such a short period of time as Vietnam. In less than forty years, Vietnamese people were able to place behind all the bitterness and slaughter of the disastrous American and civil War and while transiting from an old communist system to a socialist market economy, focus resiliently on the future.
Hong Bang Period 2879BC – 258BC
It is thought that an early tribal leader formed a political union between 15 primary tribes of the northern Red River Valley. Hung Vuong was the first king in Vietnam and founder of the country. He named his kingdom Van Lang which today means Vietnam.
Thuc & Trieu Dynasty 257 – 111 BC
Thục Phan was an explorer and from Cina who assembled an army that did defeat King Hung Vuong XVIII, the last ruler of the Hong Bang Dynasty. Declaring himself 'King An Duong' he secured this land for his people to prosper at a turbulent time in China. Chinese-orientated historians regard the Trieu Dynasty as Chinese whilst Vietnamese historiography says the dynasty was the government of the Vietnamese nation. Many have struggled therefore, with the issue of whether the Trieu historically should be considered as founders of Vietnam or as foreign invaders.
Han Domination & The Trung Sisters
In 111 BC the Han Dynasty of China conquered the Nam Viet kingdom as they expanded southwards. This expansion brought what is now northern Vietnam in to modern Guangdong and Guangxi under the new name of Jiaozhi. The Han Empire divided the former kingdom into nine commanderies. In response to this increasingly impressive rule a revolt broke out in A.D. 39, led by Trung Trac and her sister Trung Nhi. These sisters incited the armed revolt that expelled the Han in A.D. 39 and were crowned queens in A.D. 40 renaming the country Linh Nam and marking the end of the first Chinese domination of Vietnam.
Anterior Ly Dynasty
The Early Ly Dynasty dates from A.D. 544 to 602 and was founded by Ly Nam De who is traditionally recognized as the first emperor of Vietnam. Ly Nam De established his capital at Long Bien (modern-day Hanoi) surrounding himself with effective military, leadership and administrative scholars, as well as building fortresses in strategic locations to fend off threats from the north Han and the southern Champa Kingdom.
From this time the country progressed through various dynasties:
From Sui to Tang domination (602–905)
Autonomy (905–938)
Ngo, Dinh, & Prior Le dynasties (939 – 1009)
Ly, Tran, & Ho dynasties (1009 – 1407)
Ming domination & Posterior Le Dynasty (1407 – 1527)
Divided period (1527 – 1802)
Nguyen Dynasty & French protectorate (1802 – 1945)
Communist North & Capitalist South (1945 – 1975)
The Democratic Republic of Vietnam, established by Ho Chi Minh was not recognized in the Potsdam Agreement in 1945 which marked the end of World War II. Fighting with the French started in 1947 and after $3billion spend on war by 1954 the French withdrew drawing in America. Clashes continued for decades between the north and south with backers supporting the fight for or against communism with half a million US troops stationed in Vietnam by 1967. With most of the country devastated, Saigon fell to the communist north on 30 April 1975.
Vietnam Today (Socialism after 1975)
Vietnam, a one-party Communist state, has one of south-east Asia's fastest-growing economies and has set its sights on becoming a developed nation by 2020. Despite pursuing economic reform, the ruling Communist Party shows little willingness to give up its monopoly on political power. Vietnam actively suppresses political dissent and religious freedom. Despite the problems Vietnam has faced since 1975, some Quality of Life indicators are heading in the right direction. According to World Bank figures, the number of Vietnamese living in poverty has dropped from seventy percent in the 1980s to under fifteen percent today, child mortality has fallen, literacy levels are well over ninety percent, and the average life expectancy is now around 75 years compared to 65 in 1990.
Towns & Cities in Vietnam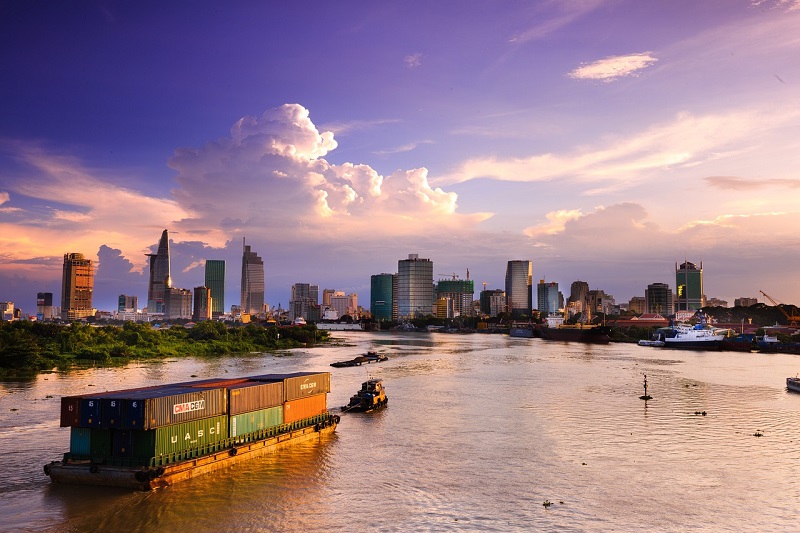 Vietnam has no shortage of captivating destination to visit on your holiday. Refer to our Towns & cities guide to plan the perfect trip.
Our Favourite Hotels in Vietnam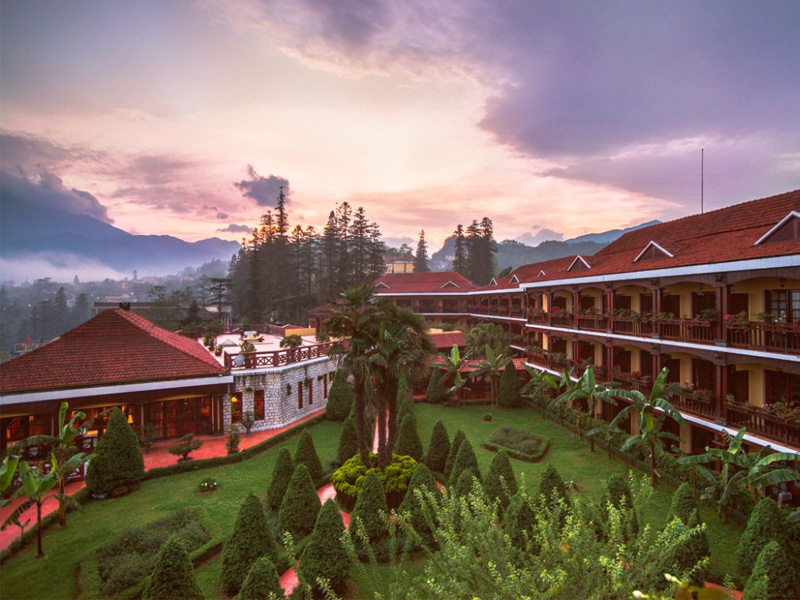 There are so many beautiful hotels to choose from in Vietnam. So we have selected a few of our most favourite and characterful hotels; giving you a taste of what you can expect.
Our most popular Activities in Vietnam
Browse through our Vietnam Activity suggestions and get some inspiration.
We can then add any activity you want and tailor-make a Vietnam holiday just for you!